Last week proved to be relatively quiet for financial markets as investors digested US Federal Reserve (Fed) Chair Janet Yellen's testimony to Congress. Global equity markets grinded higher, amid positive reactions from the United States, the eurozone and Asia.
The Digest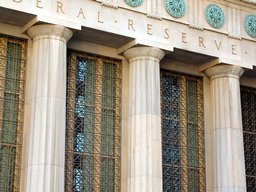 Central Bank Policy in Focus: Financial markets have been reasonably sleepy so far this summer, compared with the same period in recent years which brought us the Greek debt crisis and the UK Brexit vote.
As a result, global equity market focus seems to have turned squarely to central bank policy amid expectations of moves towards fiscal tightening.
Last week, Fed Chair Janet Yellen's comments at her Congressional testimony were taken as slightly more dovish than recent Fed commentary. During her appearance, Yellen acknowledged inflation, a key indicator for steering Fed policy, was running below the Fed goal. However, she suggested a few unusual reductions in certain price categories as a driver.
Yellen said she expected Fed balance sheet normalisation to start sometime this year, and other Fed speakers supported the overall dovish tone.
Fed Governor Lael Brainard, Chicago Fed President Charles Evans and Dallas Fed President Robert Kaplan made their dovish views known over the week and were all on the same page—that low inflation still presented a challenge for the Fed.
In our view, Fed balance sheet reduction will be a key focus for markets going forward as some fear a repeat of the so-called "taper tantrum" in 2013. Investors panicked and pulled out of bond markets when the Fed wound down its asset purchasing programme, which led to drastically increased bond yields at the time.
Focus now turns to the next Fed meeting on July 25. The Fed now enters its regular pre-meeting blackout period, during which it makes no further public commentary.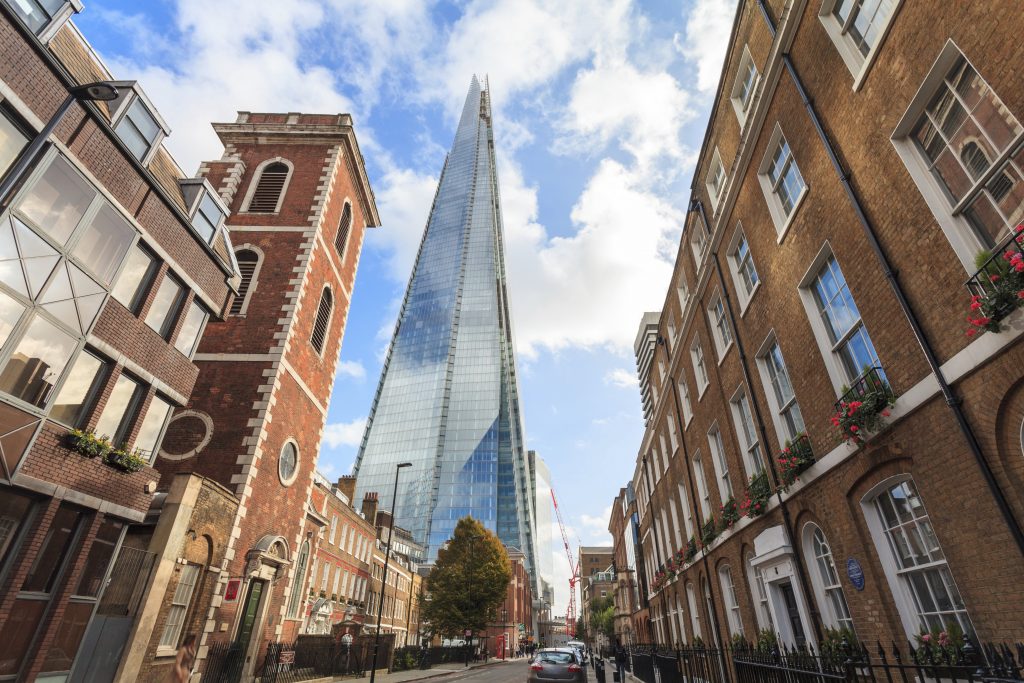 UK Firms Nervous Over Brexit Uncertainty
In the United Kingdom, Bank of England (BOE) Deputy Governor Ben Broadbent said in an interview he was not yet ready to raise interest rates. According to Broadbent, many firms remain nervous about Brexit uncertainty and a wealth of other unknowns.
The next BOE monetary policy committee meeting is scheduled for August. At the last meeting committee members voted to keep rates unchanged by a narrow majority of five to three.
In Europe, European Central Bank (ECB) Chief Economist Peter Praet said in a media interview that the eurozone economy still needed a long period of easy monetary policy.
In general we expect to see the gradual tightening of fiscal policy by a number of central banks as a key driver for markets in the second half of 2017. And, we see to it likely to continue into 2018.
Last Week
Europe
European equities were higher across the board last week, with some commentators suggesting a delayed reaction to the previous week's better macro data was a catalyst.
In general, basic resources stocks finished the week higher, helped by strength in the price of underlying base metals (copper, lead and zinc), a boost from better-than-expected data in China, and a lower US dollar.
Italian and German equity markets led the week higher, with the latter driven by strength in the automobiles sector.
The United Kingdom's equity market underperformed against the eurozone periphery countries due a stronger pound relative to the US dollar, and some softer corporate reports in the retail space.
Meanwhile in the United Kingdom, Brexit negotiations continued and the Great Repeal Bill—which is designed to transfer existing European Union laws to the United Kingdom—came under the spotlight.
Opposition to the Bill from the devolved governments in Scotland and Wales, which want more say, means that the bill is unlikely to pass in its current form. Market reaction has been muted as headlines surrounding the negotiation continue to be seen as merely noise by investors.
Americas
US markets made solid gains last week as some technology companies made a rebound, and on Friday (July 14) earning season began.
The US dollar came under pressure, weighed by the release of softer-than-expected consumer price index (CPI), and job openings data.
Retail sales also fell in June. This could be a cause for concern as this should feed into the second-quarter gross domestic product (GDP) readings. Outside of the US dollar move, US Treasuries made big gains with the 10-year yield down on the week.
Asia
Asian equity markets also finished last week higher across the board. China CPI was softer-than-expected, but the Chinese equity market managed to recover to close the week up as other macro data suggested there was some stability in the economy.
Hong Kong was the standout performer, gaining some ground on the week. Strength in the banks contributed to the move. China's Banking Regulatory Commission Vice Chairman Wang Zhaoxing said that financial risk in China was under control. His comments also sparked optimism that authorities could reform the industry at a moderate pace, rather than shocking the system.
China GDP data released on Monday (July 17) was better-than-expected at 6.9% and has seemingly helped markets shrug off earlier volatility associated with weekend meetings by the financial regulator.
Elsewhere, Australian equity markets closed last week up thanks to strength in energy names given the rally in crude oil.
Crude Oil
Crude oil had a strong week with the price of West Texas Intermediate up on the week, as Department of Energy data showed a second week of falling inventories.
The decline came even as US production hit its highest level since July 2015. Alongside this, the US Energy Information Administration lowered its forecast for 2018 US production and commentary from the Organization of the Petroleum Exporting Countries reported that Nigeria would support a cap on its own output.
Week Ahead
We expect the main focus for markets this week to be the ECB and Bank of Japan (BOJ) meetings, coupled with US earnings season. This week will see US corporate earnings season pick up with a number of heavy weight stocks reporting.
Monetary Policy
We are expecting no change from the ECB and BOJ monetary policy meetings both set to take place on Thursday (July 21).
There will be no Fedspeak leading up to the Fed meeting on July 25-26.
Economics
In Europe, we expect to see the release of the following data points: Eurozone CPI on (July 17); UK CPI (July 18); and eurozone consumer confidence on July 20.
In the United States, we are expecting to see: manufacturing data (July 17); June import prices (July 18); and job claims on July 21.
In Asia and Oceania: New Zealand CPI (July 18); and Australian labour data on July 20.
Views You Can Use
Insight from Our Investment Professionals
Emerging Markets Second-Quarter 2017 Recap: The Streak Continues
Templeton Emerging Markets Group has a wide investment universe to cover—tens of thousands of companies in markets on nearly every continent. While the group are bottom-up investors, they also take into account big-picture context. Here, Mark Mobius shares the group's overview of what happened in the emerging-markets universe in the second quarter of 2017, including some key events, milestones and data points to offer some perspective. Read More.
Hedge-Fund Strategies Get a Second Wind
After three disappointing years in the middle of this decade, it's been a smoother course for hedge-fund strategies over the past 12 months. K2 Advisors' Senior Managing Director Brooks Ritchey offers his analysis to explain why he sees some tailwinds ahead. Read More.
Third Quarter Hedge-Fund Strategy Outlook: K2 Advisors 
K2 Advisors seeks to add value through active portfolio management, tactical allocation and diversification across four main hedge strategies: long short equity, relative value, global macro and event driven. In their third-quarter 2017 outlook, K2 Advisors' Research and Portfolio Construction teams share the key market events they have an eye on, along with the select strategies that represent their "top convictions." Read More.
Addressing Always-Connected Technology 
Intensifying demand to have everything at one's fingertips seems to be the driving force behind the innovation in technology, finance and even industrials. Franklin Equity Group's Matt Moberg, vice president and portfolio manager, observes a general shift in the technology industry to address evolving consumer needs. He explains why the "always-connected" trend could bring technology into the front offices of most industries in 2017, and beyond. Read More.
Why ECB Tapering Expectations May Be Premature
Recent upbeat comments from European Central Bank President Mario Draghi prompted an immediate reaction from global financial markets, which appeared to sense early signs of a change in approach from monetary policymakers. However, Matthias Hoppe, senior vice president and portfolio manager, Franklin Templeton Multi-Asset Solutions, warns of reading too much into Draghi's words and suggests investors should take a more nuanced approach. Read More.
For timely investing tidbits, follow us on Twitter @FTI_Global and on LinkedIn.
Important Legal Information
This article reflects the analysis and opinions of Franklin Templeton's European Trading Desk as of July 17, 2017, and may vary from the analysis and opinions of other investment teams, platforms, portfolio managers or strategies at Franklin Templeton Investments. Because market and economic conditions are often subject to rapid change, the analysis and opinions provided may change without notice. An assessment of a particular country, market, region, security, investment or strategy is not intended as an investment recommendation, nor does it constitute investment advice. Statements of fact are from sources considered reliable, but no representation or warranty is made as to their completeness or accuracy. This article does not provide a complete analysis of every material fact regarding any country, region, market, industry or security.
Nothing in this document may be relied upon as investment advice or an investment recommendation.
Data from third-party sources may have been used in the preparation of this material and Franklin Templeton Investments ("FTI") has not independently verified, validated or audited such data. FTI accepts no liability whatsoever for any loss arising from use of this information and reliance upon the comments, opinions and analyses in the material is at the sole discretion of the user. Products, services and information may not be available in all jurisdictions and are offered by FTI affiliates and/or their distributors as local laws and regulations permit. Please consult your own professional adviser for further information on availability of products and services in your jurisdiction.
What Are the Risks?
All investments involve risk, including possible loss of principal. The value of investments can go down as well as up, and investors may not get back the full amount invested. Stock prices fluctuate, sometimes rapidly and dramatically, due to factors affecting individual companies, particular industries or sectors, or general market conditions. Bond prices generally move in the opposite direction of interest rates. Thus, as prices of bonds in an investment portfolio adjust to a rise in interest rates, the value of the portfolio may decline. Investments in foreign securities involve special risks including currency fluctuations, economic instability and political developments. Investments in developing markets involve heightened risks related to the same factors, in addition to those associated with their relatively small size and lesser liquidity.
Past performance is not an indicator or guarantee of future performance.
Links to External Sites
Franklin Templeton Investments is not responsible for the content of external websites.
The inclusion of a link to an external website should not be understood to be an endorsement of that website or the site's owners (or their products/services).
Links can take you to third-party sites/media with information and services not reviewed or endorsed by us. We urge you to review the privacy, security, terms of use, and other policies of each site you visit as we have no control over, and assume no responsibility or liability for them.