Global equity markets exhibited a mixed performance last week. US equity markets outperformed equity markets in Asia and Europe thanks to signs of progress on US tax reform throughout the week.
The Digest
Hopes Build Around Brexit Talks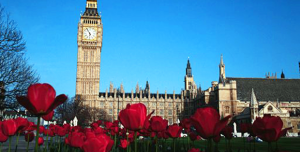 After months of talks, hopes are growing that the United Kingdom and the European Union (EU) are finally making some progress on Brexit negotiations.
Crucially, it was reported last week that the UK government had agreed upon a divorce payment of around €50 billion euros (£44 billion) for outstanding liabilities to the EU to be paid through the transition period. Talks are ongoing around remaining issues such as the future nature of the Irish border and role of the European Court of Justice. So, the potential for a last minute "spanner in the works" remains real. The EU has to deem sufficient progress has been made on the UK's liabilities to the EU before talks can progress to future trade agreements. An EU summit is scheduled for December 14-15, where negotiators hope trade talks can begin in the presence of 27 other EU leaders.
The British pound strengthened on optimism around the talks, gaining against the US dollar last week, while the yield on 10-year gilts widened. Large-cap, export-oriented UK stocks generally suffered back of the currency move, while some smaller, more domestically focused stocks didn't fare quite as poorly.
Overall sentiment on UK equities has been very cautious in recent times, so we think any signs of progress on talks could prompt some unwinding. This will be an interesting dynamic for us to keep an eye on.
Sector Rotation in Focus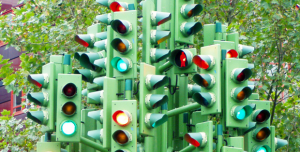 Last week, there were some notable moves lower in sectors that had outperformed significantly so far this year.
Stocks in the technology sector had their biggest weekly selloff since late June.
On the other hand, telecoms stocks—still the worst performing sector year-to-date—outperformed. Stocks in telecoms are seen as beneficiaries of US tax reform proposals.
These contrasting performances suggest to us there has been a shift in investor appetite from the best-performing to the worst-performing (year-to-date) sectors.
It remains to be seen whether this was simply month-end profit-taking or whether we are seeing the beginning of a more significant unwinding in so-called momentum stocks.
Last Week
Europe
European equities were mostly flat before dropping lower on Friday to close last week down. UK large-cap stocks underperformed, weighed upon by the stronger pound.
The best-performing sectors in Europe were retail, utilities and oil and gas. Technology stocks sold off sharply, while resources and chemicals stocks lagged. The moves seemed to be part of a large sector rotation dynamic in Europe and the United States, as investors sold year-to-date outperformers.
The German political situation remains in focus as the potential for a grand coalition comes back into play. The next key event should be the Social Democratic Party (SPD) conference on December 7-9. We expect this to approve the party's involvement in further coalition negotiations and it should provide more clarity on what the SPD will demand from any deal.
There may be exploratory talks before the end of the year. These would, however, still need to be followed by formal coalition talks and a vote from the SPD party members, meaning a new government could be formed towards the end of the first quarter of 2018. European equity markets are taking these most recent headlines well and the situation looks more positive for Chancellor Angela Merkel, but uncertainty remains.
The European macro calendar was fairly busy last week. We saw the preliminary eurozone flash inflation reading, which saw a small creep higher in November but remained tepid.  We also saw the Bank of England banking stress tests come back with no failures (unlike last year), meaning we will not see capital actions for any UK banks.
Americas
US markets had a slightly more volatile week as the sector rotation theme drove divergence. As we saw in Europe last week, technology stocks came under pressure, while telecommunications stocks outperformed despite a defensive leaning. Investors seemed to react positively to US tax-reform hopes. Bank stocks were also generally strong last week.
On Saturday (December 2), the US Senate passed its sweeping tax-reform bill. Media reports continued to highlight some difficulties Republicans will face in merging the Senate and House bills, but overall hopes for a resolution remain elevated.
Elsewhere, former National Security Advisor Michael Flynn plead guilty to lying to the FBI about his conversations with Russian Ambassador Sergei Kislyak.
As rumours about Flynn's cooperation with the authorities circulated, there was a knee-jerk selloff in both US and European equities. However, US markets showed resilience, recovering much of the lost ground before the end of trading on Friday.
US macroeconomic data last week was supportive to the market overall. Third quarter gross domestic product (GDP) figures were revised higher, and construction spending data was better than expected.
Finally, there was increased attention on the imminent expiration of the US government funding agreement on December 8. The budget impasse has seen no progress so far. However, such events tend to get resolved in the short term with minimal impact on the US economy given that the US Treasury can use extraordinary measures to extend government funding. It is nonetheless worth keeping an eye on this story.
Asia
Performance in the Asia-Pacific region was mixed, with Japanese equities outperforming on the back of a weaker Japanese yen, while Chinese equities ended the week lower as risk appetite remained subdued.
Concerns over deleveraging and regulatory tightening in China continued to weigh on stocks. There was notable movement out of larger companies to smaller companies in China as it seemed investors had listened to government concerns about the outsized pace of gains in certain outperforming stocks.
South Korean equities underperformed as the Bank of Korea raised interest rates for the first time since 2011. North Korea came back into focus after a missile launch on November 28, but global equity markets appeared resilient and shook off this latest move.
Crude Oil
Markets had largely priced in a dip in crude oil last week. The main takeaway from the Organization of the Petroleum Exporting Countries (OPEC) meeting was the extension to production cuts through to the end of 2018. On the back of this, there was a relatively muted reaction in the price of crude oil.
The market also saw some support on news that Nigeria and Libya, two countries previously exempt from the production cuts, seemed to be on board with future production caps.
Week Ahead
Monetary Policy      
Key monetary policy meetings this week include Reserve Bank of Australia on December 4 and the Bank of Canada on December 6.
In the United States, the Fed is in a blackout period ahead of the Fed meeting on December 13. The market has largely priced in a further interest-rate hike.
Economics
In Europe, we expect the following macroeconomic data releases: Spanish industrial production on December 5; German industrial production and eurozone GDP on December 7; and French and UK industrial production on December 8.
In the United States, October trade balance data will be published on December 5 and the November employment report is due out on December 8.
In Asia, Japan's third-quarter GDP will be published on December 7.
Politics
German Chancellor Angela Merkel and SPD leader Martin Schulz continue to hold discussions over a potential parliamentary coalition.
In the United States, discussions around tax reform will continue. In addition, the Senate debate on averting a government shutdown on Friday will be important.
In Spain, we'll continue to watch for news ahead of the Catalan election on December 21.
Views You Can Use
Insight from Our Investment Professionals
Finding My Roots in Germany, and a Piece of Musical History
Mark Mobius offers an engaging report on finding his roots in a small town in Germany—and a piece of musical history. Here, he observes how once "emerging" countries still cherish their heritage, and takes a look at the country's renewable energy use. Read More.
Is the Energy Sector Starting to Turn?
Recalling the shocks of the sharp oil-price downturn back in 2014-2015, many investors have remained wary of energy stocks even as prices began to rebound this year. Here, Fred Fromm, vice president and portfolio manager, Franklin Equity Group, says they shouldn't be. Short-term volatility aside, he digs deeper into industry fundamentals that he thinks make for an attractive longer-term investment case for oilfield services stocks. Read More.
How Technology Has Set Industries on a Journey of Opportunity
Technology is transforming nearly every industry, from health care to retail to transportation. Franklin Templeton Investments recently hosted an event examining the race to develop and market autonomous vehicles entitled, "Along for the Ride: Evaluating the Impacts of Self-Driving Cars." Franklin Equity Group's portfolio managers; James Cross, vice president, Robert Rendler and Robert Stevenson, and Aleck Beach, vice president and research analyst, Franklin Templeton Fixed Income Group, took part in the event to share their insights. Read More.
Global Economic Perspective: November
In this month's Global Economic Perspective, Franklin Templeton Fixed Income Group takes a look at monetary policy in the United States and Europe, including the potential market implications of shifts in the Federal Reserve's leadership. Read More.
Structural Growth Drivers Behind Emerging-Market Economies
The Templeton Emerging Markets Group have been championing the message that emerging markets have changed—they are no longer just commodity plays. Old economic models are undergoing a transformation in many cases, opening up exciting new investment opportunities. Here, Carlos Hardenberg, executive vice president and managing director, explains how the changing consumer dynamic in emerging markets has driven the demand for new and innovative goods and services. Read More.
For timely investing tidbits, follow us on Twitter @FTI_Global and on LinkedIn.
Important Legal Information
This article reflects the analysis and opinions of Franklin Templeton's European Trading Desk as of December 4, 2017, and may vary from the analysis and opinions of other investment teams, platforms, portfolio managers or strategies at Franklin Templeton Investments. Because market and economic conditions are often subject to rapid change, the analysis and opinions provided may change without notice. An assessment of a particular country, market, region, security, investment or strategy is not intended as an investment recommendation, nor does it constitute investment advice. Statements of fact are from sources considered reliable, but no representation or warranty is made as to their completeness or accuracy. This article does not provide a complete analysis of every material fact regarding any country, region, market, industry or security.
Nothing in this document may be relied upon as investment advice or an investment recommendation.
Data from third-party sources may have been used in the preparation of this material and Franklin Templeton Investments ("FTI") has not independently verified, validated or audited such data. FTI accepts no liability whatsoever for any loss arising from use of this information and reliance upon the comments, opinions and analyses in the material is at the sole discretion of the user. Products, services and information may not be available in all jurisdictions and are offered by FTI affiliates and/or their distributors as local laws and regulations permit. Please consult your own professional adviser for further information on availability of products and services in your jurisdiction.
What Are the Risks?
All investments involve risk, including possible loss of principal. The value of investments can go down as well as up, and investors may not get back the full amount invested. Stock prices fluctuate, sometimes rapidly and dramatically, due to factors affecting individual companies, particular industries or sectors, or general market conditions. Bond prices generally move in the opposite direction of interest rates. Thus, as prices of bonds in an investment portfolio adjust to a rise in interest rates, the value of the portfolio may decline. Investments in foreign securities involve special risks including currency fluctuations, economic instability and political developments. Investments in developing markets involve heightened risks related to the same factors, in addition to those associated with their relatively small size and lesser liquidity.
Past performance is not an indicator or guarantee of future performance.
Links to External Sites
Franklin Templeton Investments is not responsible for the content of external websites.
The inclusion of a link to an external website should not be understood to be an endorsement of that website or the site's owners (or their products/services).
Links can take you to third-party sites/media with information and services not reviewed or endorsed by us. We urge you to review the privacy, security, terms of use, and other policies of each site you visit as we have no control over, and assume no responsibility or liability for them.