Equity markets around the world experienced a strong start to 2018 as better-than-expected macro data set a positive tone, albeit in quieter trading conditions.
The Digest
Better Macro Data Sets Positive Tone at the Start of 2018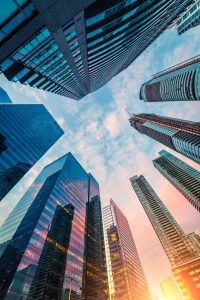 Volumes and news flow were light in a holiday-shortened week, but a number of encouraging macro data points from across the globe helped set a positive tone for equity markets in the first week of 2018.
In Europe, better-than-expected December manufacturing and services data contrasted with subdued eurozone inflation figures. Preliminary consumer price index (CPI) data for December was in line with consensus at 1.4%, its lowest level in eight months.
In the United States, data was mixed but it wasn't enough to suggest that the US Federal Reserve (Fed) would change the current trajectory of monetary policy.
Minutes from the December meeting of the Federal Open Market Committee (FOMC), published last week, suggest the Fed remains on track for three interest rate rises this year. Most committee members reiterated support for a gradual tightening cycle.
US manufacturing data were better than expected, while December nonfarm payroll data missed monthly estimates at 148,000 jobs added, against expectations of 190,000.
In Asia, Japanese manufacturing and services data were also strong, coming in at near four-year highs. Chinese data also came in stronger than expected.
In this context of a healthy economic outlook, we expect central bank monetary policy to be a key driver for market performance. Interestingly, a recent industry-wide survey of global fund managers found that the biggest tail risk for markets is a monetary policy mistake by the Fed or the European Central Bank (ECB).
There's likely to be a lot of attention on ECB monetary policy in 2018 amid some speculation that the central bank could begin winding down its quantitative easing (QE) programme in September. Last week, ECB members Benoit Coeure, Yves Mersch and Ewald Nowotny spoke about the potential for QE to end in September. How the ECB manages this process will be key for market sentiment in 2018.
European Politics in Focus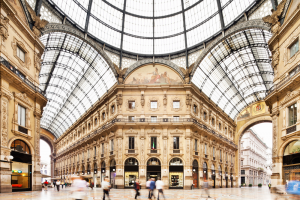 As we run into 2018 it is worth noting a number of situations in European politics that have the potential to impact sentiment towards European equities early in the year. German coalition talks, Italian elections, the second round of Brexit talks and the Catalonian independence stand-off all have the potential to set the tone for Europe.
In Germany, talks began last week between Angela Merkel's Christian Democrats (CDU) and the Social Democrats (SPD), with Merkel making positive remarks around the prospect of a renewed coalition. Failure of these talks and the prospect of fresh elections could create fresh uncertainty.
The Italian elections are set to take place on March 4. The ruling, centre-left, Democratic Party (PD) is trailing the populist Five-Star movement in some general polls. While former Italian Prime Minister Matteo Renzi will be looking for potential coalition partners, there is certainly the potential for an overhang on investor sentiment around this vote. Italian financial stocks may be a good barometer for sentiment around the elections.
In addition, the second stage of Brexit talks loom ahead in 2018, which will no doubt bring a glut of headlines as the United Kingdom negotiates the terms of its divorce from the European Union (EU). For UK equities in particular, there has been an overhang on sentiment in recent times, so we feel this process will be crucial.
Last Week
Europe
European equities surged in the first trading week of 2018, fuelled by ongoing improvements in eurozone macroeconomic fundamentals, which helped cyclical stocks and weighed upon defensive-type equities. Automobile stocks were the clear outperformers, driven by a number of upgrades. Stocks in oil and gas names were also strong, boosted by the rally in crude oil, while technology stocks continued to gain, having been the best-performing sector for Europe in 2017.
As we might expect, there were a number of Brexit-related headlines, as UK Prime Minister Theresa May said she believed the EU's top negotiator Michel Barnier was faking his hard-line stance on the financial services sector.
Meanwhile, French President Emmanuel Macron urged fellow European leaders to maintain their unified stance in negotiations, warning of the dangers of pursuing their own interests.
Americas
US equities made fresh highs as global macro data continued to impress and US dollar weakness continued, alongside strength in the euro. Sector moves mostly mirrored those in Europe.
Nonfarm payrolls did disappoint slightly on Friday, but the miss wasn't significant enough to impact markets. Crude oil also had a strong start to the year after US stockpiles had the biggest decline since the summer driving season. Civil unrest in Iran also supported the move as it heightened speculation around potential supply disruptions.
Asia
In keeping with the global theme, equities in the Asia-Pacific region started the year on a positive note too, with both equity markets in Japan and China making impressive gains in the holiday-shortened week. In China, foreign exchange reserves rose to the highest level in more than a year in December as tight regulations and a stronger Chinese yuan continued to discourage capital outflows.
In Japan, much of the focus fell on Bank of Japan Governor Haruhiko Kuroda's speech, which highlighted the need to continue the QE programme and highlighted the steady growth of the economy.
Over the weekend, Japanese Prime Minister Shinzo Abe called on Kuroda to keep up efforts to reflate the economy, but also said that he was undecided on whether to reappoint Kuroda for another five-year term.
Australian equities were also better despite mixed macro data, with support coming from stocks in energy and materials on the back of the strength in underlying commodities.
Week Ahead
Monetary Policy      
A heavy lineup of Fed speakers this week should shed some light ahead of the first Fed meeting of the year, including Minneapolis' Neel Kashkari and Chicago's Charles Evans—both of whom dissented against a rate rise in December.
Economics
In Europe, we will see the following macro data points released: German factory orders on Monday; German industrial production on Tuesday; UK and French industrial production on Wednesday.
In the United States: producer price index on Thursday, consumer price index and retail sales on Friday.
In Asia: Japan labour cash earning on Tuesday; Chinese inflation on Wednesday; Japan current account
Politics
German Chancellor Angela Merkel and SPD leader Martin Schulz continue to hold discussions over a potential parliamentary coalition.
The week ahead will likely follow the aftermath of UK Prime Minister Theresa May's cabinet reshuffle.
Views You Can Use
Insight from Our Investment Professionals
Carlos Hardenberg and Chetan Sehgal share the Templeton Emerging Markets Group 2018 outlook. They highlight areas of potential opportunity they see in these dynamic and ever-changing markets. Read More.
Shedding Light on the US Utilities Sector
US tax reform legislation dampened investor enthusiasm for utilities stocks in the last four months of 2017. Here, Franklin Equity Group's John Kohli says that view may be creating opportunities for long-term investors. He digs deeper into industry fundamentals that he thinks make for an attractive longer-term investment case for the sector. Read More.
Winded Markets May Face a More Difficult Climb in 2018
Global stocks benefitted from broad economic growth in 2017, and some forecasters expect growth next year to be slightly better. Yet Franklin Equity Group's Coleen Barbeau thinks equity valuations, particularly in the US market, already reflect that rosy outlook. Here, she explains why investors should be cautious as we enter the new year. Read More.
Global Investment Outlook 2018: Reflections on Growing Economies and Fading Stimulus
As markets shift away from the recovery era of monetary accommodation amid synchronised global growth, some investors may be wondering where potential opportunities can be found. Franklin Templeton's global macro, fixed income, equity and multi-asset investment teams present their summary outlook for the year ahead. They highlight why they think US interest rates look poised to keep heading higher, why global equities may have more room to run and why investors may need to be more selective in the fixed income space. Read More.
The Market Implications of US Tax Reform a Bit Unclear
Efforts to overhaul the US tax code have been a long time in coming (more than three decades), but this year it finally came to fruition. Congressional approval of sweeping tax reform will impact individuals, businesses—and the entire economy. Ed Perks, chief investment officer, Franklin Templeton Multi-Asset Solutions, offers his perspective of the likely economic and market implications. Read More.
For timely investing tidbits, follow us on Twitter @FTI_Global and on LinkedIn.
Important Legal Information
This article reflects the analysis and opinions of Franklin Templeton's European Trading Desk as of January 8, 2018, and may vary from the analysis and opinions of other investment teams, platforms, portfolio managers or strategies at Franklin Templeton Investments. Because market and economic conditions are often subject to rapid change, the analysis and opinions provided may change without notice. An assessment of a particular country, market, region, security, investment or strategy is not intended as an investment recommendation, nor does it constitute investment advice. Statements of fact are from sources considered reliable, but no representation or warranty is made as to their completeness or accuracy. This article does not provide a complete analysis of every material fact regarding any country, region, market, industry or security.
Nothing in this document may be relied upon as investment advice or an investment recommendation.
Data from third-party sources may have been used in the preparation of this material and Franklin Templeton Investments ("FTI") has not independently verified, validated or audited such data. FTI accepts no liability whatsoever for any loss arising from use of this information and reliance upon the comments, opinions and analyses in the material is at the sole discretion of the user. Products, services and information may not be available in all jurisdictions and are offered by FTI affiliates and/or their distributors as local laws and regulations permit. Please consult your own professional adviser for further information on availability of products and services in your jurisdiction.
What Are the Risks?
All investments involve risk, including possible loss of principal. The value of investments can go down as well as up, and investors may not get back the full amount invested. Stock prices fluctuate, sometimes rapidly and dramatically, due to factors affecting individual companies, particular industries or sectors, or general market conditions. Bond prices generally move in the opposite direction of interest rates. Thus, as prices of bonds in an investment portfolio adjust to a rise in interest rates, the value of the portfolio may decline. Investments in foreign securities involve special risks including currency fluctuations, economic instability and political developments. Investments in developing markets involve heightened risks related to the same factors, in addition to those associated with their relatively small size and lesser liquidity.
Past performance is not an indicator or guarantee of future performance.
Links to External Sites
Franklin Templeton Investments is not responsible for the content of external websites.
The inclusion of a link to an external website should not be understood to be an endorsement of that website or the site's owners (or their products/services).
Links can take you to third-party sites/media with information and services not reviewed or endorsed by us. We urge you to review the privacy, security, terms of use, and other policies of each site you visit as we have no control over, and assume no responsibility or liability for them.