Last week proved volatile for global equities as trade-war rhetoric dominated headlines. US stock markets closed down after a choppy week of trading which started out with a steep technology stock-led selloff.
On the other hand, European equities rose slightly in a holiday-shortened week. Asian markets were mixed. Japan outperformed on the back of a weaker yen (although risk-off sentiment persisted in the country). China's equity market fell slightly and markets there were closed on the last two days of the week so they missed out on a global recovery on Thursday.
The Digest
Trade War Headlines Dominate Markets Once Again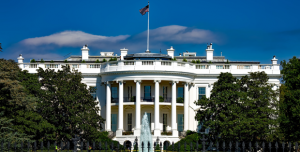 A trade war between China and the United States could be closer to becoming a reality after developments last week and over the weekend.
Last week had started with the United States issuing a list of Chinese products proposed for tariffs. This was a response to China formally notifying the World Trade Organisation (WTO) of US$2.7 billion in retaliatory tariffs against the United States.
Subsequently, the Trump administration attempted to play down the spat, suggesting that both sides would sit down. That led to a short term recovery for global equities on Thursday. However, President Trump then chose to plough on and announced his intentions to call for an additional US$100 billion of tariffs later in the week.
The back and forth from both sides led to a volatile week of trading.
This week has brought further frosty commentary from China's foreign ministry. In a statement released on Monday April 9, it said trade talks with the US were "impossible".
This response follows a more conciliatory tweet from US President Donald Trump on Sunday in which he underlined his friendship with China's President Xi Jinping. Trump also claimed China would take down its trade barriers and that a deal would be agreed on the thorny issue of intellectual property.
From what we've already seen from China this week, it doesn't sound to us like China agrees with that sentiment just yet.
Fear Index Spike and a Sour Note for US Investors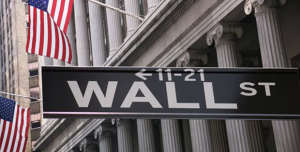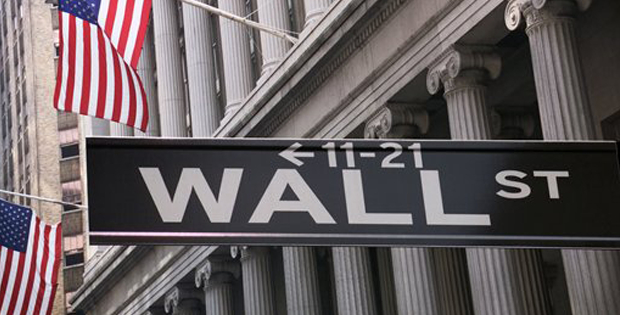 The CBOE Volatility Index (VIX Index1)—known colloquially as the "fear index"—spiked back above 23 on Friday.
Last week saw four daily moves of greater than 1% in the S&P 500 Index. To put that into some context, there were only eight such days in the whole of 2017. To add some further colour to the moves, volumes in the S&P 500 were far higher on Monday and Friday as markets were selling off, giving an idea of investor sentiment.
Last week ended on a particularly sour note for US investors after both US Federal Reserve (Fed) Chair Jerome Powell and US Treasury Secretary Steven Mnuchin offered comments on some negative market themes around the trade war, as well as on the outlook for the US economy.
Most notably, Mnuchin said he believed there was potential for a trade war with China. This saw markets take their second sharp downturn of the week and erase Thursday's gains.
Fed Chair Jerome Powell claimed the Fed's 2% inflation target as well as its goal of a strong labour market would be best supported by gradual increases in interest rates. Powell also suggested that 12-month inflation readings should firm up in the spring as soft readings early last year drop out. Finally, he added that the Fed was gradually succeeding in reducing its  balance sheet which should allow a steady tightening of financial conditions.
As the Fed begins to tighten monetary policy, it seems to us that the market reactions we are seeing are markedly risk-off.
In particular, we're seeing rotation from those asset classes seen as quantitative easing (QE) winners such as US equities, technology stocks, emerging markets assets and high yield, into the so-called QE losers such as cash, commodities and government bonds.
Interestingly, as part of this rotation, the gap between US and European equity performance narrowed last week.
Over the past six months the outperformance of the US has been significant. But last week the US tech slide, QE rotation, and trade war concerns contributed to a significant outperformance of European equities over their US peers.
Last Week
Europe
It was a volatile week for European stocks as concerns about the global impact of US and Chinese trade tariffs dominated.
With the vast majority of markets closed on Monday, April 2, equities opened with a somewhat weak start on Tuesday following a steep sell off in the United States.
The downside impact was reasonably subdued, however, as European markets fought back with some relative resilience. Equity markets recovered on Thursday on news that the United States and China were keen to sit down and discuss trade tensions, marking their biggest daily gain since June 2016.
A risk-off theme was once again in play on Friday as President Trump announced additional tariffs.
The week also brought some developments on the Italian political scene. Consultations to try to find a government started on Wednesday, a month after elections delivered a hung parliament to the country.
Italy's anti-establishment Five Star Movement, the largest single party in parliament, ruled out a coalition with Silvio Berlusconi's Forza Italia, and instead reached out to both the Democratic Party and the Northern League.
The week ended with no solution as yet on who will form the new Italian government.
In terms of data in Europe, headlines were dominated by a series of weak releases by Germany. Manufacturing Purchasing Manager Index (PMI), retail sales, factory orders and industrial production figures all missed expectations, raising concerns about the direction of the eurozone's largest economy.
Americas
US markets had a very mixed week, driven by rhetoric on trade tariffs. On Monday, the S&P 500 Index closed below the 200-day moving average (a key technical marker) for the first time since mid-2016.2 A volatile week then ensued for US equities, as concerns about an impending trade war and relief about potential conciliatory discussion followed each other.
The price of crude oil dropped on Monday as the market continued to digest increased production data from the United States and Russia and declined further later in the week.
Meanwhile in a clear demonstration of just how focused markets have been on trade-war concerns, last week's March employment report grabbed fewer headlines that we would usually expect. That said, investors still care about the non-farm payrolls number. The headline number itself came in below estimates, but the prior reading was revised up. Unemployment remained unchanged, but is still at multi year lows.
Asia     
Asian markets were fairly resilient in the face of fresh concerns over trade tariffs between the United States and China.
Japanese equities enjoyed a better start to the second quarter after a tough first quarter.
In Australia, the focus was on the Reserve Bank of Australia's (RBA's) interest-rate decision. For the 18th straight meeting, monetary policy decision-makers opted to keep interest rates on hold at 1.5%. Interestingly, they suggested that recent equity markets volatility is being driven by tightening of the credit markets and US international trade policy.
Week Ahead
As in recent weeks, markets will no doubt be driven by rhetoric around trade tariffs from the United States and China. In addition, earnings season kicks off in the United States with a number of financial stocks reporting this week which will likely be a focus for investors.
Politics
In the United States, John Bolton takes office as President Trump's national security adviser.
Given the current context, it will be important to watch a speech by President Xi Jinping at the Boao Forum on April 10.
In Europe, focus will be on any news from Italy in terms of forming a new government.
Economic Data
Europe: German trade numbers are reported today; UK February IP is out on Wednesday, Thursday brings eurozone IP data and on Friday we get eurozone trade balance figures.
United States: Purchaser Price Index (PPI) data is due out on Tuesday and US consumer price index data (CPI) for March on Wednesday will be a focus.
Asia: China PPI/CPI is scheduled for release on Wednesday, and Friday we get China's export and import numbers
Monetary Policy
Bank of Japan Governor Haruhiko Kuroda speaks in Tokyo at the start of his second term.
The minutes from the March Fed meeting are scheduled for release on Wednesday.
Thursday is Bank of Korea monetary policy decision. Interest rates are expected to remain at 1.5%.
Views You Can Use
Insight from Our Investment Professionals
Saudi Arabia's First Successful Play for Emerging-Market Status
Saudi Arabia's upgrade to emerging-market status by index provider FTSE Russell doesn't come as a surprise to Bassel Khatoun, managing director, director of portfolio management, Frontier and MENA, and Salah Shamma, head of investment, MENA, at Franklin Templeton Emerging Markets Equity, who say the move is testament to the Kingdom's ambitious capital market reform agenda. Here, they break down what that new status really entails and discuss what opportunities could be next, now that Saudi Arabia's efforts at opening up capital markets have been recognized. Read More.
With more than two decades of experience investing in emerging markets, it's fair to say that this seasoned emerging-market investor has his fair share of anecdotes. As he takes on more responsibilities within Franklin Templeton Emerging Markets Equity, we learn about his early days on assignment in Russia, how he continues to cultivate a collegiate philosophy in his team, and why he thinks innovation will continue to bolster emerging market economies. Read More.
To NAV or NAV Not: Choosing the Most Appropriate ETF Investing Approach
Exchange Traded Funds (ETFs) are lauded in some quarters for their flexibility and transparency. Jason Xavier, head of EMEA ETF Capital Markets at Franklin Templeton Investments, explains there are a number of ways in which investors in Europe can participate in ETFs. The choice of which method to employ will likely depend on a number of factors. Read More.
With just a year to go until the United Kingdom officially leaves the European Union (EU), Dylan Ball, head of European Equity Strategies, Templeton Global Equity Group, and David Zahn, head of European Fixed Income, Franklin Templeton Fixed Income Group, weigh in on why "passporting" financial services into the EU is a crucial issue, and how EU countries might use the transition period to drive their own agendas. Read More.
For timely investing tidbits, follow us on Twitter @FTI_Global and on LinkedIn.
Important Legal Information
This article reflects the analysis and opinions of Franklin Templeton's European Trading Desk as of April 9, 2018, and may vary from the analysis and opinions of other investment teams, platforms, portfolio managers or strategies at Franklin Templeton Investments. Because market and economic conditions are often subject to rapid change, the analysis and opinions provided may change without notice. An assessment of a particular country, market, region, security, investment or strategy is not intended as an investment recommendation, nor does it constitute investment advice. Statements of fact are from sources considered reliable, but no representation or warranty is made as to their completeness or accuracy. This article does not provide a complete analysis of every material fact regarding any country, region, market, industry or security.
Nothing in this document may be relied upon as investment advice or an investment recommendation.
Data from third-party sources may have been used in the preparation of this material and Franklin Templeton Investments ("FTI") has not independently verified, validated or audited such data. FTI accepts no liability whatsoever for any loss arising from use of this information and reliance upon the comments, opinions and analyses in the material is at the sole discretion of the user. Products, services and information may not be available in all jurisdictions and are offered by FTI affiliates and/or their distributors as local laws and regulations permit. Please consult your own professional adviser for further information on availability of products and services in your jurisdiction.
What Are the Risks?
All investments involve risk, including possible loss of principal. The value of investments can go down as well as up, and investors may not get back the full amount invested. Stock prices fluctuate, sometimes rapidly and dramatically, due to factors affecting individual companies, particular industries or sectors, or general market conditions. Bond prices generally move in the opposite direction of interest rates. Thus, as prices of bonds in an investment portfolio adjust to a rise in interest rates, the value of the portfolio may decline. Investments in foreign securities involve special risks including currency fluctuations, economic instability and political developments. Investments in developing markets involve heightened risks related to the same factors, in addition to those associated with their relatively small size and lesser liquidity.
Past performance is not an indicator or guarantee of future performance.
Links to External Sites
Franklin Templeton Investments is not responsible for the content of external websites.
The inclusion of a link to an external website should not be understood to be an endorsement of that website or the site's owners (or their products/services).
Links can take you to third-party sites/media with information and services not reviewed or endorsed by us. We urge you to review the privacy, security, terms of use, and other policies of each site you visit as we have no control over, and assume no responsibility or liability for them.
______________________________
1. The CBOE Market Volatility Index measures market expectations of near-term volatility conveyed by S&P 500 stock index option prices. Indices are unmanaged, and one cannot directly invest in them. They do not include fees, expenses or sales charges. Past performance is not an indicator or a guarantee of future performance.
2.The 200-day moving average is a technical analysis indicator which represents a security or index's average closing price over the prior 200 days. Indexes are unmanaged and one cannot directly invest in them. They do not include fees, expenses or sales charges. Past performance is not an indicator or a guarantee of future performance.