Global equity markets finished last week higher as concerns about rising trade tensions eased slightly. However, a fresh round of sanctions against Russia impacted some equities with Russian exposure. Geopolitical tensions rose, pitching Russia against the United States and its European allies. Equity markets in Asia, meanwhile, were mostly higher.
The Digest
Trade-War Worries Ease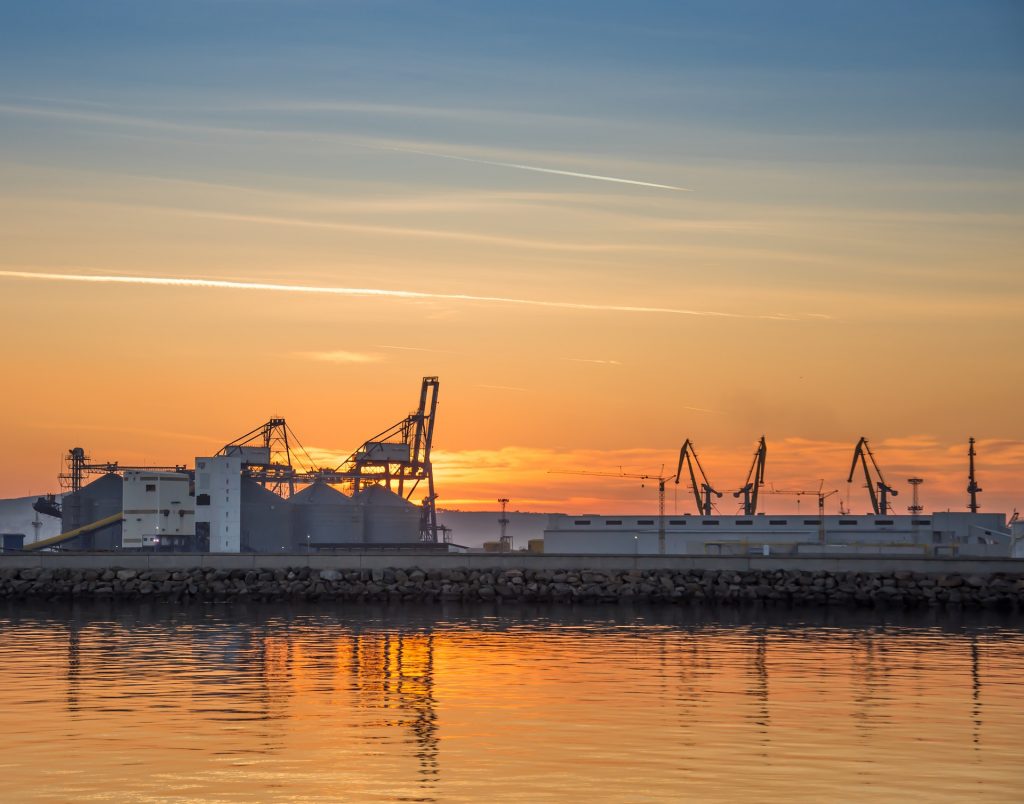 Last week, geopolitical headlines overshadowed most other events across the globe and drove equities—most of which closed higher as trade tensions eased. As equities enjoyed some relief, bonds had a tougher week. US Treasury yields rose sharply, most likely due in part to a slightly hawkish slant from the US Federal Reserve March monetary policy meeting minutes.
European bond yields were also higher, though moves were more muted than those seen in US bonds in response to some dovish European Central Bank (ECB) monetary meeting minutes. That said, it could be argued that this wasn't necessarily an assured "risk-on" week as such, but neither was it "risk-off". The lack of conviction from investors appeared evident looking at trading volumes last week, with some hitting their lowest levels year-to-date.
At the beginning of last week, investor concerns remained focused on potential trade wars ahead of Chinese President Xi Jinping's speech at the Boao Forum on Monday. Xi delivered a series of positive messages on liberalisation, on strengthening intellectual property right protection and on expanding imports. His address appeared to follow through with one of US President Donald Trump's requests to lower tariffs on autos—which saw an easing of tensions and a rally in the auto sector—although these measures had already been discussed since last November.
Xi's speech was well received by Trump, who said the two countries could reach a deal on trade and set a more collaborative tone—a step away from the more divisive rhetoric we have seen in recent weeks.
There were further signs of easing on the trade front. There were reports that a NAFTA deal was close to becoming a reality on the back of speculation that the United States could re-join the landmark Trans-Pacific Partnership (TPP) trade agreement. These developments led to some cautiousness from Japanese Finance Minister Taro Aso. He made clear that, like many, he feels this is a changing situation that can vary day by day. In our view, there is more at stake here for Japan since the country was not spared under Trump's steel and aluminium tariffs.
Geopolitical Tensions Rise
Outside of the trade-war theme, Russia was the other main influence on global equity markets last week. Trump's additional sanctions against Russian oligarchs with ties to Putin led to a decline in the Russian rouble.
Alongside these sanctions, the ongoing situation in Syria stirred up tensions between Russia and the West. What appeared to be a poison gas attack in Douma last week prompted threats of military action from Trump and his European Allies. The United States, United Kingdom, and France launched coordinated air strikes on Saturday morning, against what were purported to be Syrian chemical weapons factories.
These dramatic headlines sparked a wealth of debate and weighed on global sentiment, but there  the rise in geopolitical tensions boosted the price of oil as the potential for supply-chain disruption encouraged buyers. Basic resources stocks were generally higher last week amid strength in underlying commodities. The sector  also enjoyed some relief amid easing trade-war tensions, which had been a weight.
Turning Point for the United Kingdom?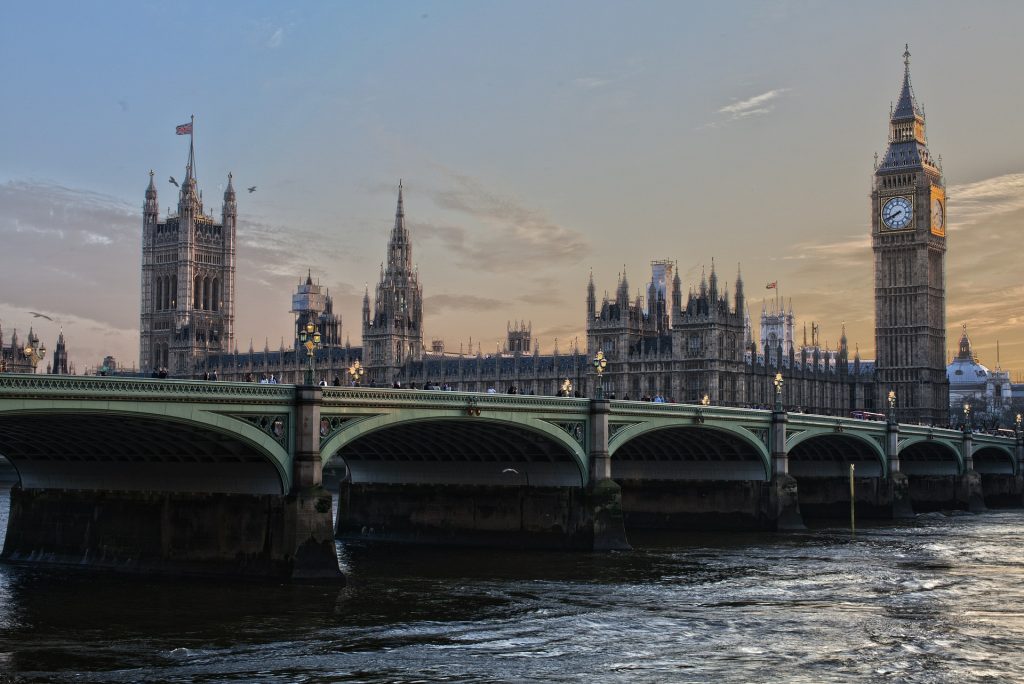 We've previously noted that some UK stocks were being disproportionately punished for any less-than-positive earnings results, as uncertainty around Brexit weighed on investor sentiment.
We don't want to speak too soon, but it does look as if the tide may be turning for UK equities. A number of mid-cap stocks have made outsized gains on the back of good earnings numbers or positive news, making it feel as though investors are looking for a reason to buy.
Alongside this, the pound is closely approaching breakout levels against the US dollar and the euro. We sense a feeling that the worst may be behind for the United Kingdom. Bank of England Board Member Ian McCafferty's comments last week that the central bank should not delay increasing interest rates also likely helped sentiment. However, it's not an entirely rosy picture. Colder weather and waning consumer confidence has led to the worst quarter in five years for consumer spending.
Brexit negotiations are set to resume in the week ahead, and we'll be keeping an eye out for any headlines that may affect sentiment towards UK equities.
Last Week
Europe
European equities displayed signs of relative resilience last week despite the rise in global geopolitical tension amid an easing of trade- war worries. Market reaction to the rounds of rhetoric from the United States and Russia over military action in Syria was fairly muted.
A dovish tone was apparent in the ECB's monetary policy meeting minutes. The ECB noted concerns on euro strength, global protectionism and market reactions to commentary rather than economic fundamentals.
Finally, macroeconomic data was a touch on the softer side with Dutch and Danish consumer price indices (CPI) missing estimates, while France, Germany and Spain were roughly in line with expectations. In Germany, exports declined by 3.2%, the steepest fall since August 2015. Overall, there was nothing too shocking in terms of microdata releases, but in our view the downward trend looks set to continue.
Americas
US equities recovered well last week after a rocky start. A sharp selloff early on Monday (April 9) followed headlines around an FBI investigation into President Trump's personal attorney. However, this risk-off tone subsided somewhat on the back of more favourable commentary around trade tariffs.
Last week also kicked off earnings season in the United States, with some banks reporting on Friday (April 13). Some market analysts expect first-quarter earnings to be the strongest in seven years. Given this, the market may take any failure to meet these high expectations badly. So, we will be keeping an eye out for significant moves and any positive tone feeding through to equity markets, should it arrive.
Asia     
Last week was positive week for Asian equities as concerns over trade tariffs and protectionism receded a little. Aside from the de-escalation of protectionism chatter, Chinese equities received a boost from the Chinese regulator's announcement that quotas for the Hong Kong-China stock connect schemes, which would open up foreign investment in Chinese mainland equities, would be quadrupled. In addition, China plans to remove foreign ownership caps on banks and asset managers, with plans to launch a Shanghai-London stock connect within the year. These measures are symbolically powerful as they show a willingness to open the Chinese economy further to global investors.
Chinese macro data was somewhat disappointing last week. March CPI increased by 2.1% year on year, while producer price index increased 3.1% year on year.
Elsewhere in the region, Japanese equities benefitted from some positive macro data with an unexpected rise in machinery orders in February, as well as a weaker Japanese yen.
Week Ahead
Politics
Talk of further US sanctions on Russia means that all eyes will be on geopolitics once again.
Despite trade-war fears easing off between the United States and China, it remains a key focus and concern for investors.
Brexit talks between the United Kingdom and European Union resume on Monday. We'll look to the British pound as a barometer for sentiment.
Economic Data
It will be a big week for inflation data, with CPI inflation released for Japan, the Euro area, Japan and Italy.
Monetary Policy
This week, the central bank in Canada will make an interest rate decision, with no expectations for a change.
The US Federal Reserve Beige Book will be published on Wednesday.
The Reserve Bank of Australia will release its April meeting minutes on Tuesday.
Views You Can Use
Insight from Our Investment Professionals
Symmetry Policy: How to Adapt to a More Volatile Market Environment
It's easy to understand why the return of equity market volatility in the first quarter of 2018 caused some consternation for investors. But Dylan Ball, head of European Equity Strategies, Templeton Global Equity Group, is largely unfazed. He outlines how he's adapted his approach to what he considers to be more normal levels of volatility, incorporating deep stock research and an eye on risk/return dynamics. Read More.
With US-led trade skirmishes opening up on multiple fronts, it's natural to wonder if the North American Free Trade Agreement (NAFTA) is in jeopardy. Here, Franklin Templeton Multi-Asset Solutions' Stephen Lingard explains why he thinks NAFTA is not likely to be canceled—at least not outright. Read More.
Emerging Markets Experience a Volatile First Quarter
Volatility hit global equity markets hard in the first quarter of 2018, and emerging markets were certainly not immune. Franklin Templeton Emerging Markets Equity CIO Manraj Sekhon and Chetan Sehgal, senior managing director and director of portfolio management, present the team's overview of what has happened in the emerging-markets universe in the first quarter of 2018, and offer their perspective on the potential impact of recent US-China trade tensions. Read More.
Saudi Arabia's First Successful Play for Emerging-Market Status
Saudi Arabia's upgrade to emerging-market status by index provider FTSE Russell doesn't come as a surprise to Bassel Khatoun, managing director, director of portfolio management, Frontier and MENA, and Salah Shamma, head of investment, MENA, at Franklin Templeton Emerging Markets Equity, who say the move is testament to the Kingdom's ambitious capital market reform agenda. Here, they break down what that new status really entails and discuss what opportunities could be next, now that Saudi Arabia's efforts at opening up capital markets have been recognized. Read More.
To NAV or NAV Not: Choosing the Most Appropriate ETF Investing Approach
Exchange Traded Funds (ETFs) are lauded in some quarters for their flexibility and transparency. Jason Xavier, head of EMEA ETF Capital Markets at Franklin Templeton Investments, explains there are a number of ways in which investors in Europe can participate in ETFs. The choice of which method to employ will likely depend on a number of factors. Read More.
For timely investing tidbits, follow us on Twitter @FTI_Global and on LinkedIn.
Important Legal Information
This article reflects the analysis and opinions of Franklin Templeton's European Trading Desk as of April 16, 2018, and may vary from the analysis and opinions of other investment teams, platforms, portfolio managers or strategies at Franklin Templeton Investments. Because market and economic conditions are often subject to rapid change, the analysis and opinions provided may change without notice. An assessment of a particular country, market, region, security, investment or strategy is not intended as an investment recommendation, nor does it constitute investment advice. Statements of fact are from sources considered reliable, but no representation or warranty is made as to their completeness or accuracy. This article does not provide a complete analysis of every material fact regarding any country, region, market, industry or security.
Nothing in this document may be relied upon as investment advice or an investment recommendation.
Data from third-party sources may have been used in the preparation of this material and Franklin Templeton Investments ("FTI") has not independently verified, validated or audited such data. FTI accepts no liability whatsoever for any loss arising from use of this information and reliance upon the comments, opinions and analyses in the material is at the sole discretion of the user. Products, services and information may not be available in all jurisdictions and are offered by FTI affiliates and/or their distributors as local laws and regulations permit. Please consult your own professional adviser for further information on availability of products and services in your jurisdiction.
What Are the Risks?
All investments involve risk, including possible loss of principal. The value of investments can go down as well as up, and investors may not get back the full amount invested. Stock prices fluctuate, sometimes rapidly and dramatically, due to factors affecting individual companies, particular industries or sectors, or general market conditions. Bond prices generally move in the opposite direction of interest rates. Thus, as prices of bonds in an investment portfolio adjust to a rise in interest rates, the value of the portfolio may decline. Investments in foreign securities involve special risks including currency fluctuations, economic instability and political developments. Investments in developing markets involve heightened risks related to the same factors, in addition to those associated with their relatively small size and lesser liquidity.
Past performance is not an indicator or guarantee of future performance.
Links to External Sites
Franklin Templeton Investments is not responsible for the content of external websites.
The inclusion of a link to an external website should not be understood to be an endorsement of that website or the site's owners (or their products/services).
Links can take you to third-party sites/media with information and services not reviewed or endorsed by us. We urge you to review the privacy, security, terms of use, and other policies of each site you visit as we have no control over, and assume no responsibility or liability for them.