If you are feeling anxious about the U.S. equity market these days, you're probably not alone. The country faces a perilous mountain of debt and is careening toward the scary-sounding "fiscal cliff," a roster of automatic tax increases and spending cuts set to go into effect at year-end. Not only does the U.S. economy face a possible contraction if it falls off the cliff, the ongoing eurozone debt crisis and uncertainties about China's economic growth threaten to cloud the outlook further. Kent Shepherd, senior vice president and portfolio manager with Franklin Equity Group, says the uncertainty has actually made investing in the U.S. equity market look even more attractive from his perspective as a long-term investor.
"Most of the current macro-fears and market anxieties are very well known, and, in our opinion, they are precisely what have led to historic flows of investor assets out of U.S. stock-related mutual funds and into cash, U.S. Treasuries and other perceived safe-haven asset classes. We believe investors can take advantage of the long-term potential in the years ahead by taking a patient long-term view and recognizing some of the meaningful factors supporting U.S. equities as well as the relevant headwinds.
[perfect_quotes id="1001″]
The very presence of these worries is helping create attractive opportunities for bottom-up, long-term equity investors like us. We are backed by a large team of experienced in-house analysts who scour the U.S. market for individual stocks that they believe can have significantly higher long-term inherent worth than their current share price reflects. We think today's generally anxious investor attitudes about U.S. stocks are indeed creating a number of exciting opportunities."
Earnings and the Economy
In recent years, U.S. companies have done what Shepherd regards as "an extraordinary job" generating relatively impressive rates of earnings growth from a comparatively modest rate of revenue growth. He points to many companies' aggressive management of cost cutting as one factor that has led to healthier profit margins.
In Shepherd's view, certain U.S. monetary policies and corporate fiscal prudence have also helped boost earnings.
[php function=1]
"The Federal Reserve's loose monetary policy has allowed many U.S. corporations to restructure their balance sheets, replacing expensive debt with much cheaper debt that matures further in the future.
Consequently, many observers view today's U.S. corporate balance sheets as generally being in their best shape in years, with many U.S. companies having aggressively paid down debts and stockpiled cash in recent years. Net cash held by U.S. companies in the S&P 500, as measured by the percentage of total assets, for the third quarter of 2011 was the highest it had been in approximately 30 years."1
Over the past five years, cash and short-term investment balances held by S&P 500 companies (excluding financials)  jumped by about 50% to US$1.19 trillion as of the second quarter 2012.2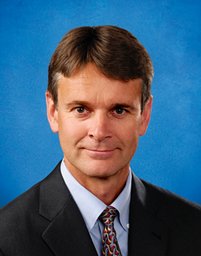 Additionally, despite current challenges, Shepherd sees signs of improvement in the U.S. economy. After the housing bubble burst in 2008-2009, the housing market now appears to be gradually stabilizing. And, he notes the banking system generally appears to be back on stable ground. Shepherd expects that these issues should continue to improve over time.
Yields, Interest Rates and Inflation
Shepherd says multiple factors driving corporate earnings growth have led to some interesting market observations. For example, the net profit of S&P 500 companies for the 10-year period ended September 2012 increased by 147% while the S&P 500 Index is roughly flat over the same period.3
He also points out that the dividend yields of many companies in the S&P 500 were higher than the 10-year U.S. Treasury note at the end of the third quarter.4   
And, at the end of September, the S&P 500's total dividend payout ratio (the percentage of total earnings being paid out in dividends) was 32%, compared with a 75-year average of 52%.5 Shepherd believes that could lead to an increase in dividend payouts, even if earnings growth stays steady.
During uncertain times, risk-averse investors have often turned to what they have perceived to be "safer" asset classes over the years. Unfortunately, many investors who've parked their investments in cash seem to be unaware that inflation tends to erode its value, notes Shepherd. And many of them also aren't aware that the Treasury prices fall when interest rates rise, which can also negatively impact a portfolio. He points out that equities have historically provided appreciation potential during extended periods of inflation.
While the Federal Reserve is unlikely to raise rates anytime soon, Shepherd thinks it's reasonable to expect interest rates to rise as the economy shows additional signs of improvement.
[perfect_quotes id="1004″]
"Investors who have rotated to asset classes perceived as safe, have, in our view, caused many U.S. stocks to become significantly underpriced compared to certain fixed-income assets. We think overconfident investor views of today's 'safe havens' may be incrementally adding to these assets' risk, thus potentially setting many investors up for deeper distress should market sentiment shift.
The history of financial markets has taught investors that whenever risks and fears are the greatest, often so too are the opportunities to identify value in the equity market."
While the risks reflected in today's U.S. economy, corporate earnings outlook and financial markets are real and cannot be ignored, Shepherd believes we are currently in an opportune environment for equity investing.  
"No one can accurately predict what the next weeks, months or years will bring for the markets or individual securities. However, we feel strongly that over the next decade, investors who capitalize on today's well-known fears and add appropriately to their U.S. equity exposure could ultimately be glad they did."
To get insights from Franklin Templeton Investments delivered to your inbox, subscribe to the Beyond Bulls & Bears blog.
For timely investing tidbits, follow us on Twitter @FTIPerspective. 
What Are the Risks?
All investments involve risk, including possible loss of principal. The value of investments can go down as well as up, and investors may not get back the full amount invested.  Stock prices fluctuate, sometimes rapidly and dramatically, due to factors affecting individual companies, particular industries or sectors, or general market conditions.
---
1. Sources: Wall Street Journal: "Companies Shun Investment, Hoard Cash," 9/17/11; Federal Reserve data.
2. Source: FactSet, S&P Dow Jones Indices. STANDARD & POOR'S®, S&P® and S&P 500® are registered trademarks of Standard & Poor's Financial Services LLC. Standard & Poor's does not sponsor, endorse, sell or promote any S&P index-based product. One cannot directly invest in an index.
3. FactSet; Bloomberg L.P., S&P Dow Jones Indices.
4. As of September 28, 2012; Bloomberg L.P. Indicated Dividend Yield Rankings by S&P 500 Companies; U.S. Department of the Treasury, Daily Treasury Yield Curve Rates. As of September 28, 2012.
5. Source: FactSet, Standard and Poor's CompuStat. Standard & Poor's S&P 500 Index: STANDARD & POOR'S®, S&P® and S&P 500® are registered trademarks of Standard & Poor's Financial Services LLC. Standard & Poor's does not sponsor, endorse, sell or promote any S&P index-based product. One cannot directly invest in an index.