There may be no better evidence of the economic power of the consumer than the spending frenzy that occurs this time of year…the sparkling lights, the "must-have" gifts and gadgets, the indulgent meals. Whether online, brick and mortar, big box or mom-and-pop, retailers count on the year-end consumer boom.
Consumer spending has long been a key driver of economic growth in the developed world. In the United States, for example, consumer spending accounts for roughly two-thirds of GDP. Holiday traditions, dates and shopping habits may differ in other parts of the world, but the desire to obtain more shiny objects and tasty treats as one's income grows is universal. As the middle class expands in the emerging world, Andrew Sleeman, portfolio manager and research analyst with Mutual Series, sees select investment opportunities arising from the growing thirst for consumer goods and services. He believes emerging markets in Asia hold particular investment potential.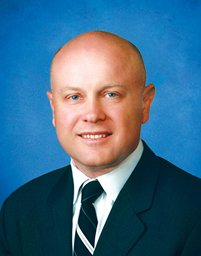 "Consumer spending among Asia's emerging markets is set to surge, by some reports perhaps as much as 40% over the next two decades. Our team's approach always starts with a bottom-up, security-by-security fundamental analysis. At times, however, a macro-oriented secular trend is reflected in the shape of our portfolios because it may be a common catalyst that helps to spur what we viewed as undervalued securities based on our estimation of their intrinsic value. The long-term rise of Asian consumers is a powerful current example of such a common secular driver."
The Consumer Catalyst
Sleeman says the swell of consumption is the most interesting component of economic development in Asia. He and the Mutual Series team believe it's quite sustainable and, from Sleeman's perspective, has potential to generate long-term shareholder value.
"Annual incomes in emerging market households are growting, particularly those over US$30,000. With China, India, Indonesia and Vietnam being among the faster-growing global economies and most populous countries—comprising nearly 40% of the world's population—many of those new middle-class households will be living in Asia.1 As incomes have risen, Asian consumers have shown an impressive propensity to save. However, we expect the combination of increases in disposable income and, in some countries, an aging population should drive a higher propensity to consume across many goods and services.
Looking over the next five to 10 years, we believe a growth gap between developed and emerging market economies is likely to persist. Therefore, the Asian emerging market consumer can be a relevant and compelling investment catalyst for many companies that we think are currently selling at discounts to their intrinsic value."
Motivations to Save and Consume
The motivations that drive one person to save and another to consume are unique to the individual, but one critical factor Sleeman and his team have identified is the security in knowing one's basic needs are covered. To that end, he says products such as insurance are interesting to consider within the consumer context because they help ensure property is protected, health expenses can be paid and retirement income will be provided. Sleeman expects this area to continue growing in Asia's emerging markets.
"The Asian insurance industry is growing at a rapid clip but we think there is significant room for growth, especially since few social safety net programs exist across the region. What's more, China's population is aging with the number of people 65 and older expected to hit 229 million by 2030, more than double today's level.2 We anticipate pension and healthcare reforms will be a central tenet of China's new leadership. By improving the offering of protection and savings products to consumers, Asia's emerging market governments will be better positioned to encourage more domestic consumption. For these reasons, we have been paying close attention to life insurers."
Consumption Land Grab
As Asian consumers increase their spending, companies are striving to raise brand awareness and sell new products—what Sleeman and the Mutual Series team refer to as a "consumption land grab." Among those products that derive a direct benefit from rising disposable income—such as automobiles, electronics and luxury goods—building the brand and developing consumer loyalty early are considered critical to growing sales and market share. [php function = 1]
"In our view, the need to grab consumers' attention presents a potentially significant investment opportunity within the advertising industry. Based on our observations, businesses in China, for example, typically spend twice what Western peers do on advertising as a percentage of revenue.
When it comes to the emerging market Asian consumer theme, we have been able to find many opportunities among the region's companies. However, this catalyst is not solely relevant to companies domiciled in Asia's emerging market countries. In particular, we have found multinational European companies with a significant presence in Asia selling at potentially steep discounts. We think investors have unduly punished these multinationals since the impact of the eurozone debt crisis and the anemic economic growth at home are not significant to their performance."
As the growth of the Asian emerging market consumer demonstrates, improving—and celebrating—our lives is a universal part of the human experience, one that, in this interconnected world, may lead to universal investment themes, too.
To get insights from Franklin Templeton Investments delivered to your inbox, subscribe to the Beyond Bulls & Bears blog.
For timely investing tidbits, follow us on Twitter @FTIPerspective.
What Are the Risks?
All investments involve risk, including possible loss of principal. The value of investments can go down as well as up, and investors may not get back the full amount invested. Stock prices fluctuate, sometimes rapidly and dramatically, due to factors affecting individual companies, particular industries or sectors, or general market conditions.
Value securities may not increase in price as anticipated or may decline further in value. Special risks are associated with foreign investing, including currency fluctuations, economic instability and political developments; investments in emerging markets involve heightened risks related to the same factors.