We wrap up our 2013 Vantage Point series with commentary from Stephen Dover, CFA, international chief investment officer, Local Asset Management. He provides an on-the-ground perspective of equity and fixed income challenges and opportunities in developed and emerging markets as he and his team see it.
Local Asset Management
Stephen Dover, CFA, International Chief Investment Officer
By the end of 2012, forward economic indicators were beginning to reflect more positive global growth potential in the coming quarters, particularly for emerging markets and certain major developed economies. We think the recovery in developed markets is set to remain somewhat muted, however, due to the ongoing deleveraging cycle, fiscal restraint and persistent pressure on sovereign debt markets.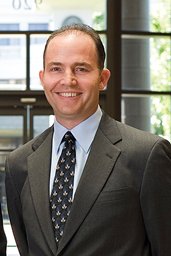 Our belief is that the eurozone could continue to progress toward a long-term solution to its problems. While tensions have persisted between troubled southern European countries and the eurozone's policymakers in Brussels and Frankfurt, the European Commission expects a moderate recovery in Europe's fortunes in 2013 amid continued structural adjustments. The European Central Bank's bond-buying initiative announced in September largely reduced systemic risk, and it allows policymakers some flexibility to focus on achieving growth amid austerity, in our view.
While U.S. corporate earnings during 2012 were somewhat disappointing in comparison to high expectations, a potential compromise in ways to deal with the large U.S. fiscal deficit by early 2013 could prove a positive catalyst for the market. In addition, any corporate earnings deceleration in the U.S. increases the likelihood that "growth sectors" and companies—that is, companies with a proven ability to achieve long-term earnings and dividend growth—have the potential to perform well going forward, in our opinion.
While emerging-market growth rates have slowed recently, they have generally remained well above those in most developed markets. The main drivers of emerging economies will likely continue to be the growth of infrastructure and consumer spending linked to the emergence of a middle class, which has led to a permanent change in consumption patterns in the emerging world. We think this trend bodes well for global companies as well as home-grown companies in emerging markets. Within emerging markets, countries and sectors most closely tied to U.S. growth could perform well, in our opinion, while China-related countries and sectors are likely to gain strong traction only when there is greater clarity on Chinese politics and policy. Overall, we regarded valuations for emerging-market equities as remaining attractive near year-end, with price/earnings and price-to-book ratios trading at significant discounts to their U.S. counterparts.
Get more insights from Franklin Templeton Investments delivered to your inbox. Subscribe to the Beyond Bulls & Bears blog.
For timely investing tidbits, follow us on Twitter @FTIPerspective. and on LinkedIn.
What Are the Risks?
All investments involve risk, including possible loss of principal. The value of investments can go down as well as up, and investors may not get back the full amount invested. Stock prices fluctuate, sometimes rapidly and dramatically, due to factors affecting individual companies, particular industries or sectors, or general market conditions.
CFA® and Chartered Financial Analyst® are trademarks owned by CFA Institute