While so many investor gazes are drawn to the emerging and frontier markets growth stories, Canada might just be the unseen opportunity right in front of their noses. The country's abundance of natural resources has helped make it the 11th largest economy in the world, even though its population only ranks 35th. Worldwide, it's the third-largest natural gas producer, the sixth-biggest crude oil producer and the fifth-largest energy producer.1 Canada also ranks among the top five countries in the production of a dozen major metals and minerals.2 Like the rest of the world, Canada felt some aftershocks following the 2008-2009 financial crisis, but Canada's banks didn't need to be bailed out and its housing market didn't collapse. So why aren't investors more energized about Canadian investment opportunities? Garey Aitken, Chief Investment Officer of Bissett Investment Management®, weighs in on why he thinks global investors ought to pay attention to Canada.
"The Canadian economy and particularly the Canadian equity market are highly leveraged to global economic growth, so conditions in the U.S., Europe and emerging markets such as China have a meaningful impact on Canada."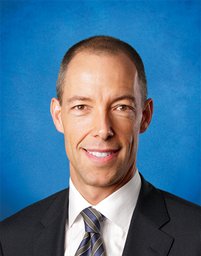 "Yet notwithstanding a sluggish economic environment, global equities posted solid returns in 2012, Canada included. We have now experienced a meaningful recovery in Canadian equities since the bear market low in March of 2009. Companies with earnings growth and solid business models have generally been able to perform well regardless of global and Canadian economic uncertainties. Canadian investor sentiment has remained cautious in this uncertain environment that has largely prevailed since the great financial crisis of 2008-2009. However, this uncertainty has brought situations where valuations have become very attractive in our view."
Natural Resources: Finding Value in the Weakest Link
While he doesn't think the opportunities are quite as abundant as they once were a few years ago, Aitken believes equities will inevitably become mispriced and he intends to take advantage of those inefficiencies in the market when they appear. One such area is the resources sector. While natural resources stocks may not have been investor favorites last year, Canada's abundance of natural resources could prove a boon to the economy as long-term demand picks up.
"Looking back to 2012, resources were a weak spot in the market, with the energy and materials sectors significantly underperforming. While we remain cautious on these two sectors, we are now finding more opportunities to invest in natural resources stocks. We have seen a pickup in merger and acquisition activity in Canada, particularly in the resources area. We think favorable conditions for M&A remain in place, so our view is this will likely remain a wildcard for Canadian equity market returns."
Housing and Interest Rates
Unlike the U.S., where the housing market is improving but still remains deflated in the wake of a big bust in 2008 – 2009, Canada's housing market has strengthened since 2009, surpassing pre-crisis levels. There's even been chatter of a possible Canadian housing bubble. While the pace of growth has slowed in the past few months, Aitken isn't worried.
"We continue to believe that this situation is manageable and different than what we've seen over the past number of years both in the U.S. and Europe. All high loan-to-value mortgages in Canada are insured. And in Canada mortgage interest is not tax deductible. As well, last summer Canada's mortgage lending rules were tightened, including reducing the maximum amortization period to 25 years from 30 years. It appears that the housing market in Canada has begun to cool, but we continue to carefully monitor this situation."
In its recent Monetary Policy Report, the Bank of Canada indicated it would likely keep interest rates on hold in the near future after stating that the economy wouldn't reach full capacity until the second half of 2014. A recent slowdown in the global economy also forced the Bank of Canada to cut its growth forecast for 2013 to 2%, down from a prior prediction of 2.3%. Despite these challenges, Aitken has a positive outlook for Canadian stocks.
"As has been the case for a number of years, and given the prevailing uncertain economic environment, our view is equity markets will remain volatile in 2013. While this volatility can be disconcerting for some, it is this same volatility that presents numerous attractive opportunities to buy great businesses at often surprisingly attractive prices."
[php function=1]
"We believe the Canadian equity market has been a solid performer over many years both in an absolute sense and relative to other markets globally. Notwithstanding the prevailing macro concerns, we think the Canadian equity market continues to offer the prospect for solid long-term investment returns."
Get more insights from Franklin Templeton Investments delivered to your inbox. Subscribe to the Beyond Bulls & Bears blog.
For timely investing tidbits, follow us on Twitter @FTIPerspective and on LinkedIn.
What Are the Risks?
All investments involve risk, including possible loss of principal. The value of investments can go down as well as up, and investors may not get back the full amount invested. Stock prices fluctuate, sometimes rapidly and dramatically, due to factors affecting individual companies, particular industries or sectors, or general market conditions.