Many investors, particularly those in the United States, think of Mexico as a vacation destination, not an investment one. But Mexico has more to offer than sunny beaches. It's got the kinds of cost advantages that manufacturing companies – particularly from its neighbor to the north – are eager to take advantage of. Stephen Dover, CFA, international chief investment officer, Local Asset Management at Franklin Templeton Investments, even goes so far as to suggest that Mexico is giving China a run for its money as a global low-cost manufacturing center.
In China, the minimum wage has been on the rise for several years, and is expected to continue climbing as part of a government plan to narrow the gap between the rich and poor. According to China's Ministry of Human Resources and Social Security, 23 regions in China adjusted their minimum wage levels upward in 2012, and more rounds of wage increases are expected in the coming years. Dover says that has left some U.S. companies in particular looking for lower-cost alternatives, particularly when factoring in rising shipping costs and delivery times. It can take weeks for a shipping container to make its way across the Pacific Ocean, whereas it may take just a few days if trucked in from Mexico. These factors, along with quality improvements, have played to Mexico's advantage over the past decade.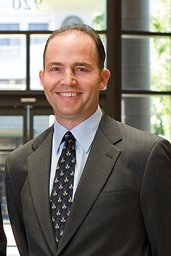 "The really big difference that's happened over the last 10 years is the difference in labor costs. China was a very cheap place to manufacture. In fact, it was about five times cheaper than it was in Mexico ten years ago, considering what you paid workers in China. That gap has narrowed dramatically, so that's given Mexico a big advantage.
"It's clearly also less expensive to transport something from Mexico than it is from China. Another advantage is the time zone difference. As a person who travels all the time, I can tell you that making calls at midnight and trying to figure out 16-hour time differences as well as having to travel long distances is difficult. As it becomes more and more important for a company to make design changes more quickly, to have fast delivery, to have just-in-time inventory, having that short chain of Mexico — two to three days away — is very important. So, in the eyes of some U.S. manufacturers, Mexico's just a lot easier.
"Mexico has signed 44 free-trade agreements, more than any other country in the world, in fact, twice as many as China has signed. And Mexico's really improved the quality of its manufacturing. So the quality and the productivity have increased significantly in Mexico."
Border Buddies
Mexico's close proximity to the United States can be a double-edged sword because as one of the its largest trading partners, Mexico can be subject to the economic boom and bust cycles of its northern neighbor. The current U.S. economic environment may not be exactly classified as "booming," but a revival of the manufacturing sector in particular seems to have been a score for Mexico, says Dover.
"I think that probably Mexico's biggest advantage right now is that it's so close to the United States, which is going through a manufacturing renaissance. In the U.S., manufacturing is coming back home after a long time of being overseas. There are a number of reasons why, including cost of production adjusted for productivity, proximity to market, fast-changing consumer tastes, need for shorter lead times, and rule of law – patent protection. There's also a lot of energy production taking place in the U.S."
Viva Reform
Highly publicized episodes of drug-related violence and organized crime have left Mexico with a bad rap. However, Dover reports Mexico's government seems to be working on tackling crime and improving its image in the eyes of the world, introducing reforms to encourage more foreign investment. The new government is also working on creating a new energy policy and opening up some industries to competition too.
"Mexico does have some very serious problems. Violence is a very serious problem. Organized crime is a serious problem. But that seems to be abating a little bit. There's a new president in Mexico now [Enrique Peña Nieto], and there's a lot of enthusiasm about him. For the first time ever, to my knowledge, the main political parties, opposing parties in Mexico, are now coming together, and they're working on some of the big problems that Mexico has.
"Mexico's also begun to develop its natural gas deposits, which are enormous. There are some industries that are not very competitive in Mexico, so that's one of the things that all of the political groups are working on. Education and improving the education system in Mexico, like in so many countries, is also important, and politicians seem to be trying to make headway against things that need to be changed to improve the educational system."
Those looking for a Mexican adventure shouldn't overlook Mexican stocks, along with their sunscreen.
To get insights from Franklin Templeton Investments delivered to your inbox, subscribe to the Beyond Bulls & Bears blog.
For timely investing tidbits, follow Franklin Templeton Investments on Twitter @FTI_Global and on LinkedIn.
What Are the Risks?
All investments involve risk, including possible loss of principal. The value of investments can go down as well as up, and investors may not get back the full amount invested. Stock prices fluctuate, sometimes rapidly and dramatically, due to factors affecting individual companies, particular industries or sectors, or general market conditions.
CFA® and Chartered Financial Analyst® are trademarks owned by CFA Institute.