This post is also available in: French Italian
The late Sir John Templeton once said: "To buy when others are despondently selling and to sell when others are avidly buying requires the greatest fortitude." Most investors find fear trumps fortitude in either bull or bear market cycles; fear of missing out on the former, and fear of loss on the latter. Neil Devlin, CFA, executive vice president and portfolio manager with Templeton Global Equity Group, had the good fortune to have known Sir John, and carries his wise philosophy with him today. He's been investing in sectors others haven't had much faith in over the past few years, including European financials. Devlin recalls the early days with Sir John.
"I was very fortunate to spend a lot of time with Sir John as I was the 10th person he hired in 1987. The first year we spent a substantial amount of time traveling around the world together visiting many countries. Sir John believed that if you search the world you will find more and better bargains than by simply focusing on any one nation. The company was small prior to the Franklin merger and the entire team including Sir John spent a considerable amount of time looking for the best bargains regardless of location. Sir John believed the best bargains were not stocks whose prices were down the most, but rather those stocks having the lowest prices in relation to possible earnings power in the future. He believed in looking out over the longer-term, and in buying things other people didn't want. Buying pessimism and selling optimism.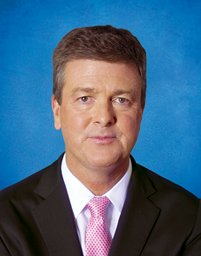 "Today we use the same philosophy and process I learned from him some 26 years ago. Our valuation discipline still remains our compass. We don't rely on momentum or what other investors are doing. We are focused on where we can buy companies at a valuation discount to their worth as a business. Meaning, we are looking to get future earnings and cash flow at a very low price."
Bargains in Banks, not Bonds
That may explain part of why Devlin says there are two areas in which he and his team have been finding the most pessimism, and resulting bargains: financials, and healthcare.
"Financials have been under substantial pressure since the beginnings of the credit crisis in 2007 in the US, and we've found a number of opportunities in the sector. Where we are finding the most opportunities is in Europe; we've bought a basket of banks there. Even though we think Europe is challenged from an economic standpoint, banks have started to deleverage their heavy asset books and recapitalize their balance sheets. We think over the next couple of years as their business improves they can continue to perform well."
When is it Time to Shift Gears?
Investors still gun-shy about equities have missed out as major market averages in the US and Europe have not only recovered lost ground, but have even marched toward record highs in the first half of the year.  Devlin reiterates that investors should consider fear and pessimism in the markets as potential opportunities.  
 "We've been in a 'yield crazy' environment where investors have been overweight bonds even when interest rates were at record lows. Most investors are still fairly fearful of the equity side. The most difficult question I get (from advisors) is when to sell bonds and go to equities; when to diversify from fixed income, which has outperformed equities for a number of years. Investors are rightfully concerned about the US credit crisis and the European crisis, but for us it's been about opportunity, and we've taken advantage of pessimism. We've bought when other people didn't want to buy and looked out over the medium term about five years. We still see a lot of opportunities in equities, so we'd be encouraging advisors and their clients to take a look at equities."
[perfect_quotes id="1570″]
So where might investors actually be too optimistic? Devlin points to a few specific sectors he's not too keen on right now.
"Where we've found the most optimism and the least value is in stocks that look like bonds. Industries such as consumer staples and utilities, and we are starting to take profits in some of these sorts of companies that may have handsome returns, but that we feel don't have much upside potential from here. Regulated utilities have seen their yields fall substantially as investors around the world have been driven to them given zero interest rates in Treasuries and mortgage-backed securities. So we'd be looking for value in other places."
A Few Finds in Japan
Japan's recent effort to jump-start their economy through policy change has some investors looking East. The depreciating yen should help the nation's exporters become more competitive, says Devlin, but he finds a few reasons to be cautious right now – you might say he's somewhere between optimism and pessimism.
"Japan has been economically challenged for a long time. As we look at Japan, equities have performed well (particularly the exporters) as the yen has depreciated. But the government can only depreciate the currency so far before Japan's costs rise and inflation— which has been negative over time for Japanese stocks— becomes a concern. Japan also has a very high ratio of government debt-to-GDP which could start to hurt the country's future prospects as interest costs rise. As we look at Japanese companies that are not exporters, the return on equity — which is a very important part of bottom-up analysis— has been very, very low compared to other opportunities around the world.
[php function = 1]
"So even though the price-to-book or price- to-earnings may be comparable, the companies have been protected by government tariffs making them inefficient versus foreign competitors. The Japanese have a fairly regulated society; for example, the rice market has an 800% tariff. Initially, it may be easy for Prime Minster Abe to depreciate the yen, but it will be much more difficult for him to challenge and politically defeat the farming lobby, which has been ingrained in Japanese politics for years. If markets in Japan were really open, then we could see how well the protected Japanese domestic companies would perform versus their peers around the world. As I see it, the problem for the Abe government is that the consequences of opening Japanese markets could be negative from a social perspective; unemployment could likely rise and other social programs could be cut."
Get more perspectives from Franklin Templeton Investments delivered to your inbox. Subscribe to the Beyond Bulls & Bears blog.
For timely investing tidbits, follow us on Twitter @FTI_Global and on LinkedIn.
What Are the Risks?
All investments involve risk, including possible loss of principal. The value of investments can go down as well as up, and investors may not get back the full amount invested. Stock prices fluctuate, sometimes rapidly and dramatically, due to factors affecting individual companies, particular industries or sectors, or general market conditions. Investments in foreign securities involve special risks including currency fluctuations, economic instability and political developments.  Current political uncertainty surrounding the European Union (EU) and its membership may increase market volatility. The financial instability of some countries in the EU, including Greece, Italy and Spain, together with the risk of that impacting other more stable countries may increase the economic risk of investing in companies in Europe.
CFA® and Chartered Financial Analyst® are trademarks owned by CFA Institute.