This post is also available in: French Italian
When you visit your doctor or reach into your medicine cabinet for something to cure your ills, you probably don't think much about the amount of science and innovation packed into that little pill. Portfolio Manager Evan McCulloch has his eye on products in the healthcare, biotechnology and pharmaceutical sectors that have the potential to change the world of medicine. He says new product cycles and therapies have made it a particularly exciting time for the sector, and potentially for investors.
McCulloch and his team actively follow more than 200 companies globally, searching for those trading at significant discounts to their estimates of intrinsic value. With his office sandwiched between innovation hubs in San Francisco and the Silicon Valley in California, he and his team are also able to have a first-hand look at many of these cutting-edge companies. 
"We are located in an area with one of the largest clusters of biotechnology companies in the world, which gives us good access to management as well as the opportunity to mix with employees on a more informal basis. One example is a company whose headquarters are just three miles from my office, I regarded as a global leader in HIV treatments, with a burgeoning cancer pipeline as well.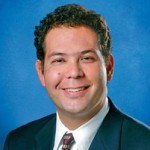 "Another example is a company which recently achieved US Food and Drug Administration (FDA) approval for a multiple sclerosis drug which is more efficacious and better tolerated than the current standard of care. And, it's it is taken orally versus the injections now endured by patients." 
McCulloch says some of the most exciting and potentially life-changing developments have been in the area of cancer drugs and orphan drugs.  
"There have been some tremendous breakthroughs in cancer treatments, particularly for prostate cancer and leukemia. One trend that we are particularly excited about is the use of biological markers to determine the patient subpopulations most likely to respond and/or likely to respond the best. This is dramatically cutting down on development time and costs, and benefiting patients.   [perfect_quotes id="1800″]
"Orphan drugs are another attractive area. Technically, orphan diseases are ones that afflict less than 200,000 patients in the US. A significant amount of research has been directed towards 'ultra orphan' diseases, or diseases with less than 10,000 patients. Typically, drugs for these diseases command high prices, and therefore still represent a meaningful commercial opportunity. It costs significantly less to develop and market drugs for these small patient populations, and they can come to market quicker. Further, some recent orphan drug launches have significantly exceeded expectations, which have further enhanced investor interest in this subsector." 
McCulloch notes changing demographics offer one of the strongest thematic arguments for investment in the biotechnology and healthcare sectors, as many developed countries are experiencing a trend shift in this regard. 
"With older people making up a greater percentage of the population, per capita healthcare expenditures typically increase. This naturally extends to drugs; seniors often take twice as many drugs as people in their 20s and 30s. Many drugs are used to treat chronic conditions that typically arise with old age like diabetes, hypertension and high cholesterol."  
With favorable demographic trends and exciting new products, earnings growth has accelerated for many listed companies, good news for investors in the space. At first glance, the high price-earnings multiples in some sector stocks may raise an eyebrow among some value investors. McCulloch explains how he sees things. 
"Some individual P/Es appear high because the companies have only recently achieved profitability and have not yet reached mature margin levels. However, overall we believe the sector is quite reasonably valued.  We primarily value our companies on a discounted cash flow analysis. We find that most companies are trading at levels below our base case price targets and that future R&D success could potentially drive further upside.  We still find that very few companies are blatantly overvalued on this metric."
To get insights from Franklin Templeton Investments delivered to your inbox, subscribe to the Beyond Bulls & Bears blog.
For timely investing tidbits, follow us on Twitter @FTI_Global. 
What Are the Risks?
All investments involve risks, including possible loss of principal. The value of investments can go down as well as up, and investors may not get back the full amount invested. Investing in the biotechnology, healthcare and pharmaceutical sectors involves risks such as patent considerations, product liability, government regulatory requirements, and regulatory approval for new drugs and medical products. Biotechnology companies often are small and/or relatively new. Smaller companies can be particularly sensitive to changes in economic conditions and have less certain growth prospects than larger, more established companies and can be volatile, especially over the short term. Investing in foreign companies involves special risks, including currency fluctuations and political uncertainty.