This post is also available in: Dutch French Italian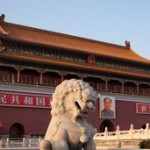 Last week Templeton Global Equity Group met in China to compare research notes, talk markets and explore investment opportunities in the region.
Norm Boersma, CFA, chief investment officer of Templeton Global Equity Group, gives us a sneak peek into some of the themes from these research meetings. 
Norm Boersma on China's Slowing GDP Growth
"China has had an amazing period of double-digit growth, but as we see it, that's not sustainable as its economy evolves. I think people are now figuring out what the new 'reset' rate should be for China going forward. The government-declared number seems to be 7.5%, but whether that can be realized or not is difficult to say. We believe, from a long-term perspective, China is going to be fine; we are not really worried about slowing growth. As bottom-up stock pickers, we focus on the individual stock valuations. On the individual company level, there are some specific issues we are concerned with. A number of state-owned enterprises in China could be looked upon more as employment vehicles, rather than return-to-shareholder type vehicles. So as an investor, we have to be really careful of what we pay for those. There aren't as many private companies listed in China, but we are taking an active look here.
"Among particular sectors, banks in China have certainly gotten cheaper, but there are probably quite a few situations where loans are likely to be problematic. We could see a rise in non-performing loans (NPL) so, again, we have to be careful about vetting each potential investment and making sure we are paying what we believe to be the right price. The market has had a little bit of bounce recently, but in general it has been trending down, and that should bring us more opportunities."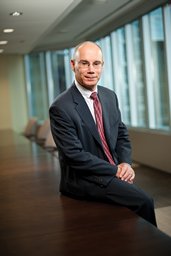 On Fed Tapering
"Tapering of the US Federal Reserve's QE program will have a real fundamental economic impact. Interest rates around the world have been low and a lot of that has basically been governments pushing rates down at the short end of the curve. Policymakers are starting to look at that and say, 'things are growing, so we probably should be pulling back; we don't want to create an inflation problem or bubbles.' 
"There have been some real estate booms arguably created in places, including areas of Asia and Canada, because of low rates. As rates rise, there are places where there could be problems. That's a natural economic phenomenon. From our perspective we come back to individual companies. We take a look at the companies we own and do a scenario analysis. For example, if rates were 3%, 4% or 5%, what does that do to the longer-term earnings potential for those companies? Are there companies that we own that have balance sheets that will become so stressed that it's a real problem? It's just making sure that we understand what we own in a rising rate environment, and understanding what the impact could be. Most of the time, we are quite focused on companies that generate lots of cash and have good balance sheets. If companies have cash and a strong balance sheet in a rising rate environment, there's the potential to earn a higher return on the cash, so rising rates are not always bad."
On Opportunities in Europe
"What we are seeing on an individual security level is there are still lots of opportunities. There has been a bounce in the European market overall this year, but it's still better valued than the US in our opinion. European financials had been the area that people have been most worried about, and there the worries have been mainly on solvency. The sovereign risk problems that we saw in Europe directly played into worries about the banking sector because they hold a lot of those bonds. That's pushed the capital ratios down. The banks have recapitalized, and the economy is starting to stabilize. We actually had taken advantage of some opportunities we saw there in the last couple of years.
"We have also been looking at companies that are really global players, where their operations are located around the world, but because they're headquartered in Europe they were being penalized on a valuation basis. We looked at that and essentially said, 'hey, these guys are competing with US companies, with Japanese companies, with Asian companies.' They were really doing the same thing, but were valued much more cheaply. It just made a lot of sense to us to pursue those sorts of opportunities."
Get more perspectives from Franklin Templeton Investments delivered to your inbox. Subscribe to the Beyond Bulls & Bears blog.
For timely investing tidbits, follow us on Twitter @FTI_Global and on LinkedIn.
What Are the Risks?
All investments involve risks, including possible loss of principal. The value of investments can go down as well as up, and investors may not get back the full amount invested. Investments in foreign securities involve special risks including currency fluctuations, economic instability and political developments. Investments in emerging markets involve heightened risks related to these same factors.  Current political uncertainty surrounding the European Union (EU) and its membership may increase market volatility. The financial instability of some countries in the EU, including Greece, Italy and Spain, together with the risk of that impacting other more stable countries may increase the economic risk of investing in companies in Europe.
CFA® and Chartered Financial Analyst® are trademarks owned by CFA Institute.