This post is also available in: Dutch French Italian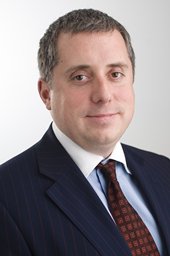 Europe has suffered greatly since the onset of the global financial crisis, making it one of the more challenging investment environments for fixed income; so much so, in fact, that investors have for some time preferred to look elsewhere.
But taking such a view could be a mistake, says David Zahn, Senior Vice President and Head of Franklin Templeton's European Fixed Income team.
For investors seeking improved returns on their fixed income portfolios, Zahn believes Europe presents a number of interesting investment opportunities.
The return to growth in the Eurozone in the second quarter this year – only just into positive territory – has done little to dispel the widespread investor pessimism over the economic prospects for the region. This prevailing pessimism reveals a tendency among investors to think about the region as one homogeneous market. Yet within the currency bloc, growth varies significantly from country to country. And if the rest of Europe is taken into consideration, that difference grows even wider. 
Some may feel the European bond market still looks too risky for comfort, but Zahn has a different point of view. 
"Europe has had many problems over the past five years, and some of them have been addressed. We are starting to see growth stabilise. I wouldn't necessarily say we are seeing green shoots – that might be a bit too strong – but manufacturing is looking slightly better. For example, the Eurozone economies have just exited the recession that they have been in for the past 18 months. So, what we have is slightly positive growth as opposed to negative growth, where we had been for some time."
Investor's Dilemma
This improvement in the European economy presents investors with a dilemma. On the one hand, they might note with approval Europe's improved economic performance, but on the other hand, they may understandably still fear the possibility that the region faces many more years of lackluster growth. So, in a market that can, at best, be described as patchy, what is Zahn's selection strategy?
"Selection strategy within Europe is incredibly important. Up to the end of 2007, fixed income returns were relatively similar across Europe, without much differentiation between the countries. Since 2008, that has changed dramatically1. At the moment, GDP growth in Europe is fluctuating around zero, and we really haven't seen much growth in aggregate. I believe we will see that continuing for the next couple of years. Of course, some countries are not doing so well, but others are doing very well. The yields on government debt in various countries can vary by much as 10-15% or more in any given year2. That being the case, investors need to focus on bottom-up fundamentals in each individual country: which countries make sense, whether politicians are making the right decisions, where the economics are working, where they have implemented structural reforms, and so on."
But growth is not the only metric to factor in when considering the European fixed income market.
"From an investment perspective, it is not necessarily the case that you should invest only in the stronger growth countries. We look at relative value between countries because it could actually be the weaker growth country that would be a better investment proposition for a fixed income portfolio. We think that the best way to position a portfolio for growth or for returns is to look at the fundamentals for each individual country.
"One of the markets we have been looking at a lot lately is Italy. Compared to some other countries in the Eurozone, Italian bonds have had a much higher yield3. The Italian government has implemented a number of reforms to boost their economy and get things moving in the right direction."
One strategic reason Zahn has for being broadly positive about Italy is its crucial role in the functioning of the monetary union. It was always likely, therefore, that Eurozone policies would be oriented toward helping Italy service its debt obligations.
Political Risk
A driver of bond market returns in the Eurozone is whether politicians are able to enact structural reforms that will help its economic recovery, says Zahn.
"The biggest factor to watch in Europe is politics. People sometimes forget that the Eurozone is politically driven. The problems the EU faces are not necessarily due to economics, they are more about how the politicians are acting, how are they going about making changes in their governments and policies. That's what's going to drive the Eurozone forward in our opinion, and therefore bond market returns."
For all the talk of tentative growth, the Eurozone is a long way from having overcome its most serious issues, says Zahn.
"Many issues have been dealt with, but we have to remember that a lot of these imbalances have been built up over decades, and so it will take much longer for them to unwind. We believe the major volatility is probably behind us, but will there be any more bouts of volatility in the future? Of course there will be. However, we see these bouts of volatility as opportunities to reposition the portfolio. Overall, we think the path looks much steadier than it did previously."
Get more perspectives from Franklin Templeton Investments delivered to your inbox. Subscribe to the Beyond Bulls & Bears blog.
For timely investing tidbits, follow us on Twitter @FTI_Global and on LinkedIn.
What Are the Risks?
All investments involve risk, including possible loss of principal. The value of investments can go down as well as up, and investors may not get back the full amount invested. Bond prices generally move in the opposite direction of interest rates. When interest rates rise, bond prices fall, and the converse is true. Current political uncertainty surrounding the European Union (EU) and its membership may increase market volatility. The financial instability of some countries in the EU, including Greece, Italy and Spain, together with the risk of that impacting other more stable countries may increase the economic risk of investing in companies in Europe. 
__________________________________