This post is also available in: Dutch French Italian
In recent months, statements from the US Federal Reserve (Fed) alluding to a "tapering" of its longstanding quantitative easing program had thrown global fixed income investors into a tailspin. While the timing of such tapering remains unclear, Richard Hsu, Vice President and Portfolio Manager, Franklin Templeton Fixed Income Group®, floats an investment idea for those worried about the eventual normalization of interest rates from their currently low levels: floating-rate debt.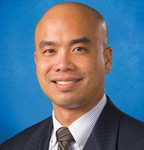 The floating rate debt market consists of below-investment-grade credit quality loans that are arranged by banks and other financial institutions to help companies finance acquisitions, recapitalizations or other highly leveraged transactions. These are also called leveraged loans or bank loans. Although leveraged loans are considered below-investment-grade in credit quality, typically their "senior" and "secured" status can provide investors/lenders a degree of potential credit risk protection. So what is it about these leveraged loans that Hsu finds appealing? Read on. 
Richard Hsu, Vice President and Portfolio Manager,
Franklin Templeton Fixed Income Group®
The capital markets have been functioning pretty well despite the volatility seen over the last couple of years and, overall, the fundamental picture of the leveraged loan market today remains fairly good, in our view. Public companies are showing pretty good cash flow growth, which allows them to service their interest adequately.
As a result, many issuers have been able to access liquidity and refinance their upcoming maturities. The most important features for floating rate loans remain intact—seniority, security (or collateral) and the floating rate—which allow us to reset quickly to interest rates and results in lower duration. In many situations, these features all help lower volatility in loans versus the broader high yield bond market. More recently, it had been the lower duration that really helped the loan market hold up better than other fixed income areas, as investors became more nervous about the Fed potentially tapering its quantitative easing.
The floating rate feature in loans means that, as short-term rates go up, the corresponding income on loans typically will go up as well. So, if the yield curve starts to shift upward back to historical norms on the short- and long-end, the floating rate asset class is typically more insulated from any price volatility tied to rising rates.
The asset class also has the potential to outperform due to the incremental income generation, so it could play a role as part of a broader mix of investments in a portfolio. There certainly are risks, however. Highly leveraged transactions can be subject to greater credit risks than other investments, including the risk that the borrower may default or enter bankruptcy.
Supply and Demand
Though the supply and demand dynamics of the loan market have varied over the course of the year, the predominating trend has been an outpacing of demand versus supply. While supply has picked up more recently, we have been seeing a relative lack of M&A and leveraged buy-out activity, which would typically bring more new issue paper to the market to soak up all the demand for loans or high yield bonds.
One big reason for this is that sellers and buyers can't seem to agree on the price of the assets, which is in part due to the uncertain economic recovery. While private equity investors have a lot of cash to put to work, they are also having trouble competing with strategic buyers who are able to wring out more costs due to synergies when combining their existing businesses.
However, the recent volatility has been good for the loan market because it has created more supply in the secondary market. As many high-yield accounts also hold loans, many high-yield bond investors have sold a large amount of loans to either fund redemptions or to swap back into the bonds, as many of the bonds have suffered more of a decline in price.
The loan market actually functions better when there is equilibrium in the market because it creates more opportunities for investors in both the primary and secondary markets, as new issues have to come at even more attractive terms, and offerings also become more plentiful in the secondary market. Also, this volatility also can help stop the re-pricings where issuers lower their interest rate, and our income, as investors stop competing for hard-to-find assets.  

International Credit
While most of the loan supply comes from the US, some of the larger issuers in our portfolio are more multi-national in nature, with diversified revenues from all parts of the world. Over the last year, more European borrowers have been going to the US to access capital because the demand for both loans and high-yield bonds has been very strong. We have been more cautious with some of these European borrowers because of the European economy's issues and its lack of growth. We have preferred the larger European companies with more diversified revenues from around the world, which make them generally more insulated from the economic issues in Europe.
We have also seen a few issuers come out of Australia. Some of these issuers have a good credit story attached to them, and the demand for those loans from investors has been pretty strong. That being said, the economy of Australia is nowhere near the size of the US, so even if those companies are market leaders, they tend to be much smaller than their US counterparts, and that needs to be factored in as well.
With investing in foreign borrowers, one needs to take into account that bankruptcy laws are different in every country. Some countries may not be very creditor friendly, which is why it is easier to show a strong preference for borrowers in the US, where we can have much more confidence in the bankruptcy laws.
Why Floating Rates Now?
So why consider investing in the floating rates asset class now? While past performance is no guarantee of future results, historically, the asset class has done pretty well when rates are rising, especially when the yield curve is moving up. Two such periods were in 1994 and 1999. When the Fed raised its benchmark short-term interest rate by 2.5% in 1994, a period of strong growth and strong inflation, most fixed income asset classes did poorly. During that time, the Credit Suisse Leveraged Loan Index (the Floating Rate Index), returned 10%1, though currently we do not believe we will see that kind of robust economic environment in the near future. In 1999, when the Fed raised rates more modestly, by 0.75% (75 basis points), and the 10-year Treasury backed up quite a bit; it was down over 7% that year, while the Leveraged Loan Index returned about 4.7%.2
This asset class may be worth consideration when intermediate rates are backing up, as we believe the potential for lessened interest rate risk can be a benefit.  That is something to bear in mind when people worry about the fact that, at some point, rates will normalize.
Get more perspectives from Franklin Templeton Investments delivered to your inbox. Subscribe to the Beyond Bulls & Bears blog.
For timely investing tidbits, follow us on Twitter @FTI_Global and on LinkedIn.
What Are the Risks?
All investments involve risk, including possible loss of principal. The value of investments can go down as well as up, and investors may not get back the full amount invested. Bond prices generally move in the opposite direction from interest rates.  In general, an investor is paid a higher yield to assume a greater degree of credit risk. High yield bonds involve a greater risk of default and price volatility than other high quality bonds and US government bonds.  High-yield bonds can experience sudden and sharp price swings which will affect the value of your investment. Floating-rate loans and debt securities tend to be rated below investment grade. Investing in higher-yielding, lower-rated, floating-rate loans and debt securities involves greater risk of default, which could result in loss of principal—a risk that may be heightened in a slowing economy. Interest earned on floating-rate loans varies with changes in prevailing interest rates. Therefore, while floating-rate loans offer higher interest income when interest rates rise, they will also generate less income when interest rates decline. Changes in the financial strength of a bond issuer or in a bond's credit rating may affect its value. 
---
1. Sources: The Credit Suisse Leveraged Loan Index, accessed on Morningstar Direct. © 2010 Morningstar, Inc. All Rights Reserved. The information contained herein: (1) is proprietary to Morningstar and/or its content providers; (2) may not be copied or distributed; and (3) is not warranted to be accurate, complete or timely. Neither Morningstar nor its content providers are responsible for any damages or losses arising from any use of this information. Past performance is no guarantee of future results. Credit Suisse, Copyright © 2010 CREDIT SUISSE GROUP AG and/or its affiliates. All rights reserved. Federal Reserve.
2. Source: Ibid