This post is also available in: Chinese (Simplified) Dutch French Italian
In the realm of behavioral finance, there's a concept called "analysis paralysis" that many investors succumb to. A daily deluge of data (often contradictory), news and investment advice can cause investors to sit frozen on the sidelines or leave the game completely. This paralysis causes many to miss out on opportunities, and even jeopardize future long-term goals. Portfolio Manager Michael Hasenstab believes that "doing nothing" is a big risk for investors in 2014. He offers his perspective on why it's more important than ever to be nimble and unconstrained when seeking out potential opportunities—and to not let market noise lead to inertia.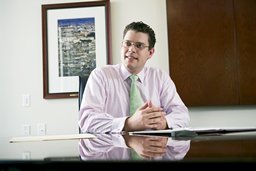 Michael Hasenstab, Ph.D., Executive Vice President, Chief Investment Officer, Global Bonds
Franklin Templeton Fixed Income Group®
Active, unconstrained managers were generally rewarded in 2013, and I think 2014 will be more of the same in fixed income. It is my conviction one of the biggest risks in 2014 is to do nothing and investors will need to be very active. In 2014, we will need to be very aggressive in how we position to manage against interest rate risk. One of the primary objectives of our strategy is to protect capital in a rising rate environment. I think that was the case in 2013 and I think it'll be the case again in 2014.
It is critical not to get caught up in bouts of panic. There is a lot of consensus at the beginning of this year that emerging markets are over, that there is a lot of doom and gloom. We see a different reality. We think that within some of the bearishness, there are some gems, and they are being thrown out in this sort of contagion/mass panic. We think our job in 2014 is to isolate those specific countries where we see opportunities, and to not get caught up in broad-based categorizations that throw out the baby with the bathwater, so to speak. We think flexibility and an unconstrained mandate to go into different parts of the world is an advantage.
A New Paradigm: Rising Rates
At the start of 2013, our goal was to generate positive returns in an environment where rising interest rates could prove challenging for fixed income investors. I think that remains essential not only in the year ahead, but as we look out over the next five years or so. I think the environment could be very different than it has been over the last decade. I believe our unconstrained, global approach will enable us to exploit opportunities anywhere in the world where they arise, and, at the same time, help us reduce interest rate risk.
An unconstrained, truly global view, the ability to be nimble, the ability to help reduce interest rate risk and exploit opportunities, and currencies—all are facets I think investors should be thinking about as they try to preserve their wealth in an environment where the US Federal Reserve has basically brought most interest rates to zero. When you factor in the impact of inflation, that means that even to preserve one's wealth, one has to take risk. Just sitting on cash is a strategy that we think is very likely to lose money. Our job is to really identify which risks we think we're getting compensated for, and which risks we think are not worth taking.
This approach is not new to us. For two decades, the Templeton Global Bond team has been a pioneer in global fixed income investing, going into many parts of the world that others feared to tread. And we believe that will continue to be essential in the next decade, at the dawn of what could be a new interest rate paradigm.
For timely investing tidbits, follow us on Twitter @FTI_Global and on LinkedIn.
What are the Risks?
All investments involve risks, including possible loss of principal. The value of investments can go down as well as up, and investors may not get back the full amount invested. Generally, those offering the potential for higher returns are accompanied by a higher degree of risk. Bond prices generally move in the opposite direction of interest rates. Thus, as prices of bonds in an investment portfolio adjust to a rise in interest rates, the value of the portfolio may decline. Special risks are associated with foreign investing, including currency fluctuations, economic instability and political developments. Investments in emerging markets, of which frontier markets are a subset, involve heightened risks related to the same factors, in addition to those associated with their relatively small size, lesser liquidity and lack of established legal, political, business and social frameworks to support securities markets. Because these frameworks are typically even less developed in frontier markets, as well as various factors including the increased potential for extreme price volatility, illiquidity, trade barriers and exchange controls, the risks associated with emerging markets are magnified in frontier markets.