This post is also available in: French
Islamic finance has been experiencing heightened worldwide interest—and not only in the Muslim world. Investments compliant with Islamic principles (Shariah) are gaining popularity, and Malaysia has become a global hub for issuance of Islamic bonds, known as Sukuk.
Sukuk are financing instruments similar to conventional bonds, but many investors are drawn to these vehicles because of their inherent risk-management attributes. Since charging interest is prohibited under Shariah law, they have a slightly different structure. The Sukuk issuer sells a certificate based on the underlying asset to a group of investors, who then rent it back to the issuer for a predetermined fee. Thus, there is a communal aspect to the sharing of risk. While issuer of bonds makes a contractual promise to buy back the bond at par value in the future, Sukuk are required to link returns and cash flows of the financing to the assets purchased, or the returns generated from the assets purchased. In essence, Sukuk represent ownership of assets, while a bond is a pure debt obligation of the issue to the investor.
In addition, we believe the principles or the rules that Islamic financial transactions must follow make them attractive to many investors, particularly the rules that require lessened exposure to excessive leverage and risk taking. For example, complex derivative instruments are forbidden under Shariah. Of course, like any investment, there are risks. Investment returns are not guaranteed and Sukuk, like other types of bonds, are subject to credit risk, but the increased focus on risk management has become a growing area of interest for many investors.
Hanifah Hashim, Franklin Templeton's head of fixed income – Malaysia, shares her perspective on the market for Sukuk in the year ahead, and why Malaysia has become a favourite investment destination for Sukuk issuers.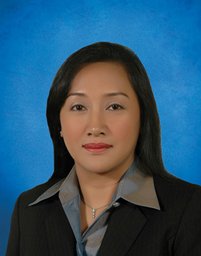 Hanifah Hashim  
Executive Director
Head of Malaysia Fixed Income & Sukuk
Malaysia is one of the pioneers in modern Islamic finance, which operates side-by-side with conventional financial markets. In 2001, the Securities Commission Malaysia provided a framework under its first 10-year "Capital Market Master Plan" of which, one of the initiatives is to establish Malaysia as an international Islamic capital marketplace. In 2006, the Malaysia International Islamic Financial Centre (MIFC) was launched to position the country as an international Islamic financial hub.
The Malaysian capital market is generally seen by investors as a "defensive market" in the Asian region due to its relative stability. The market has generally not been highly volatile. As such, the Malaysia bond and Sukuk markets have been one of the favourite destinations among issuers, as demand has usually outstripped supply in the investment-grade segment. The MIFC's push to position the country as a leader in Islamic finance has resulted in the development of world-class Islamic finance infrastructure, including a mature Shariah legal framework, international academic and knowledge sharing centre, and a dynamic Islamic capital market. As such, Malaysia has the largest outstanding Sukuk market in the world.
Year in Review: Election and Fiscal Reform
To get a sense of the local currency Malaysian Sukuk market, we look at the local fixed income market. The latter was generally subdued in the first quarter of the year 2013, except for a short knee-jerk reaction at the start of the year, when the market caught wind of the possible date of the country's impending general election. Most investors were sitting on the sidelines as they maintained a cautious stance in case of any political uncertainties rising from the outcome of the election. The market started to price in the possibility of a status quo in government change as the election date drew closer in May, and immediately after the election, the market adjusted, giving a nod to the fact that political risk had been removed when the incumbent ruling party won a majority. The local currency 10-year sovereign bond (Malaysian Government Securities or MGS) yield tightened to 3.06% and the Sukuk counterpart (GII) adjusted to 3.38% as well.1  
However, by June, volatility started to kick in following the US Federal Reserve's (Fed) announcement of plans to start tapering, or slowing, its quantitative easing (QE) programme sometime in the future. This was compounded by ratings agency Fitch's revision of the country's sovereign rating outlook from "stable" to "negative" at the end of July, due to concern over the country's public finances. That being said, the other two major ratings agencies, Moody's and S&P, maintained Malaysia's sovereign outlook as "stable."
The Malaysian government was quick to act, announcing measures to strengthen its national fiscal position when it tabled its national budget in October. Among the fiscal reforms announced was rationalising subsidies; that is, removing some of them. Fuel for transportation has been subsidised since 1983, and it represents a significant part of the government's operating expenditures. In September, for the first time in two years, the fuel subsidy was cut, which Prime Minister Najib Razak said would result in savings of about 3.3bn ringgit (US$1bn) a year. The 2014 budget also calls for abolition of the sugar subsidy.
In addition, the government aims to cut its fiscal deficit to 3.5% in 2014 from 4% in 2013, while growth is forecast to rise from 4.5-5% in 2013 to 5-5.5% in 2014.2 This demonstrated the country's commitment in strengthening its fiscal balance sheet, which I believe could help protect its coveted "A" sovereign rating.
These efforts appear to be starting to bear fruit, as Moody's changed its sovereign outlook for Malaysia to "positive" on 20 November 2013. During this period of market uncertainty, Sukuk remained less volatile compared to MGS, as Sukuk investors typically hold these instruments over a long-term time horizon.
Sukuk – Volatility Buffers?
Looking ahead, we expect volatility to continue in the global markets generally as the risk-on, risk-off trend has become a norm in a world where we have to adjust to the prospect that QE will not continue perpetually. However, we believe the local Malaysian currency Sukuk, both in the sovereign and corporate segments, should be able to do well as the ample domestic liquidity environment can support issuances coming into the market and absorb short-term outflows (if any). As such, we believe Malaysian Sukuk can have a place in investor's portfolio due to its ability to act as a potential buffer during times of volatility; there has been a ready supply of money to support buying and absorb short-term outflows.
We believe that Islamic finance in general and Sukuk in particular could continue to fare well, especially in view of continued, strong investor demand. This demand comes from Islamic financial institutions as well as asset managers and high-net-worth individuals, and the increasing appetite for a less correlated asset class such as Shariah-compliant securities.
For timely investing tidbits, follow us on Twitter @FTI_Global and on LinkedIn.
Important Legal Information
All investments involve risks, including possible loss of principal. Bond prices generally move in the opposite direction of interest rates. Thus, as the prices of bonds in an investment portfolio adjust to a rise in interest rates, the value of the portfolio may decline. Special risks are associated with foreign investing, including currency fluctuations, economic instability and political developments. Investments in developing markets involve heightened risks related to the same factors, in addition to those associated with their relatively small size, lesser liquidity and lack of established legal, political, business and social frameworks to support securities markets. Such investments could experience significant price volatility in any given year. 
---
1. Source: Bank Negara Malaysia, May 2013.
2. Source: Ministry of Finance Malaysia, Economic Report 2013/2014, October 2013. Copyright © 2011, MOF. All Rights Reserved.