This post is also available in: Dutch French Italian
Over a decade ago, Brazil was designated as one of an elite group of emerging market powerhouses along with Russia, India and China and dubbed one of the "BRIC" countries. This designation largely held true for the first half of the last decade, but since then, one might characterize Brazil as an emerging market with great potential that has often sputtered or gone unrealized. Hope continues to spring eternal for long-term investors in Brazil, though, as the fundamental growth story remains intact and the country prepares to host two huge international sporting events that have spurred an infrastructure race to accommodate the expected rush of foreign visitors. Will Brazil be ready when it's time to take the field? And, perhaps more importantly for investors, can these events and infrastructure projects help kick-start Brazilian growth and spur more market-friendly government policy? Our Brazilian Fixed Income Chief Investment Officer, Marco Freire, shares his hopeful, yet measured perspective.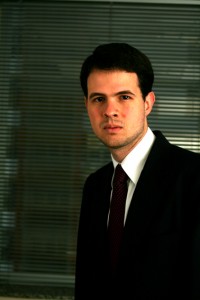 Marco Freire
Vice President, Brazilian Fixed Income CIO, Portfolio Manager
As host of the 2014 FIFA World Cup in June and the 2016 Summer Olympic Games, Brazil has increasingly become a focus for the world's spotlight. The image the world sees is not an unblemished one. Although Brazil barely experienced recession in 2009 and its economy rebounded strongly in 2010, there has been a marked deceleration since then. We believe the large investments needed to host the FIFA World Cup and Olympics could give a much-needed infrastructural boost to the economy, but doubts have been raised with regard to the ability to complete some of these projects on time, along with safety concerns. Large-scale protests against corruption, poor or nonexistent public services, and rising living costs are also issues to contend with. While we are indeed seeing some improvements in infrastructure development in large cities, overall, the Brazilian economy's solid fundamentals have weakened in the last couple of years. Brazilian financial assets have proved particularly vulnerable in such an environment—especially as Brazil's growth expectations have declined, the currency has fallen heavily and the country's current-account deficit has widened. In addition, investor confidence has weakened because of uncertainty surrounding government policy, as well as creeping interventionism and protectionism. Investment sentiment toward Brazil has not been helped by government moves to claim huge back taxes from a mining company and other large corporations. And, a ruling is pending from the country's Supreme Court on whether to force banks to reimburse clients for losses stemming from government policies dating back more than 20 years. In our view, a ruling could have a huge impact on Brazilian banks and hurt lending activity.
Looking forward, we think the slowdown of economic activity in Brazil is likely to persist, as indicated by the latest business surveys and tightening financial conditions. Despite slowing growth in Brazil, the country's central bank has had to raise its policy interest rate from a record low of 7.25% in 2012 to 11.0% in April of this year to deal with persistent inflation. Investors also have remained concerned about the deterioration in the country's fiscal outlook, which culminated in Standard and Poor's (S&P) downgrade of Brazil's long-term debt from BBB to BBB- in March, although this sovereign downgrade risk had been expected and already priced into the market. However, although the country's current account position has been declining, Brazil continues to record primary surpluses sufficiently large enough to stabilize Brazil's net debt-to-gross domestic product ratio. The ratio at the end of February was much lower than those of the United States and most western European countries, although debt servicing requirements are increasing.
Despite these negative headwinds, there are potential catalysts that could provide areas of investment opportunity going forward. In our view, Brazilian currency reserves remain high relative to the country's foreign-currency debt, and we believe the decline in the value of the Brazilian real against the US dollar will continue, which could help the current-account deficit (although we believe it will likely also feed inflation). In addition, the lagging impact of slowing growth could favor select core Brazilian bonds, and valuations are increasingly attractive. We believe the local real interest-rate curve is still above its equilibrium level due to the combination of risks hanging over fiscal sustainability and domestic economic imbalances. We believe those risks (mainly a potential overheating of domestic demand and a current account deficit of 3.69% of GDP in the 12 months through February1) are likely to diminish over the next few years due to the tightening of liquidity in the economy and increases in the tax burden, providing a potentially appealing environment for Brazilian bonds.
We also believe there is significant upside potential in terms of market sentiment. In our view, Brazil's government is certainly aware that the policy adjustments needed to curb inflation and repair public finances would likely hurt growth in the short term, but once the October presidential election is over, we may see a policy shift toward a more market-friendly and less interventionist government. As we see it, the government has already inconspicuously started to reverse some policy excesses—such as targeting a primary surplus of 1.9% of GDP and the gradual reduction in the credit growth of public banks—and even the re-election of the current president, Dilma Rousseff, could lead to adjustments that would help restore investor confidence. The tightening of fiscal policy that we expect over the next couple of years and a decline in fiscal policy uncertainty could, we believe, lead to additional bond investment opportunities due to attractive risk premiums in the local yield curve. Brazil's five-year local currency bond yielded 12.35%, as of April 7th, which looks compelling when compared to other local emerging or developed debt markets around the world.2 For example, a five-year note in the United States yielded 1.68%, 3.16% in South Korea, and 5.1% in Mexico, as of April 7th.3 Even though Brazil's central bank increased its 2014 inflation forecast to 6.1% from an earlier estimate of 5.7%, which we believe may surprise to the downside, Brazil continues to offer some of the highest real rates in the world.
We are also aware that the pressure exercised by social movements to improve health, education and public transport services could prove a potential boon for domestic companies in these sectors. The market has already largely priced in a depressing economic scenario for the Brazilian economy, and any improvement over these bearish expectations could lead to upside surprises in many asset classes, including select sectors and equities. And when the fiscal and political uncertainties dissipate, we believe Brazil's strengths as the world's third-largest food exporter and an important oil exporter could come to the fore again. Brazil also has a world-class research base in biotechnology and deep-sea hydrocarbon exploration, as well as a number of innovative domestic companies that have benefited greatly from the huge expansion of the country's middle class in the past 20 years.
While Brazil may no longer be the darling of the emerging markets world it once was, the pessimism may now be overdone relative to fundamentals, providing opportunity for investors that may be overlooked by others.
Marco Freire's comments, opinions and analyses are for informational purposes only and should not be considered individual investment advice or recommendations to invest in any security or to adopt any investment strategy. Because market and economic conditions are subject to rapid change, comments, opinions and analyses are rendered as of the date of the posting and may change without notice. The material is not intended as a complete analysis of every material fact regarding any country, region, market, industry, investment or strategy.
What are the Risks?
All investments involve risk, including possible loss of principal. The value of investments can go down as well as up, and investors may not get back the full amount invested. Stock prices fluctuate, sometimes rapidly and dramatically, due to factors affecting individual companies, particular industries or sectors, or general market conditions. Bond prices generally move in the opposite direction of interest rates. This means when interest rates rise, bond prices tend to fall, and conversely, when interest rates decline, bond prices tend to rise. Special risks are associated with foreign investing, including currency fluctuations, economic instability, and political developments. Investments in developing markets involve heightened risks related to these same factors.
---
2.Source:© 2014 FactSet Research Systems Inc. All Rights Reserved. The information contained herein: (1) is proprietary to FactSet Research Systems Inc. and/or its content providers; (2) may not be copied or distributed; and (3) is not warranted to be accurate, complete or timely. Neither FactSet Research Systems Inc. nor its content providers are responsible for any damages or losses arising from any use of this information.