This post is also available in: Dutch French
In a globalized world where all markets seem to move in lockstep at times, many investors seeking new ways to diversify traditional stock and bond portfolios and to achieve their financial goals regardless of market cycles are pursuing an alternative path. The Franklin Templeton Solutions team offers avenues to do just that. Rick Frisbie, executive vice president and head of Franklin Templeton Solutions, offers the Global Investment Committee's (GIC's) current thinking about investment opportunities.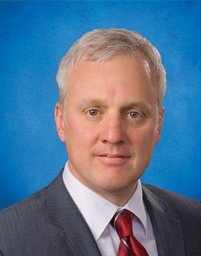 Rick Frisbie
Executive Vice President and Head of Franklin Templeton Solutions
Franklin Templeton Solutions utilizes proprietary fundamental research and quantitative models to tactically tilt institutional and retail investment portfolios, taking advantage of short-term opportunities and minimizing risks to enhance returns for investors. To illustrate our tactical investment process more vividly, I'll review some major themes that currently permeate the financial markets and frame our perspective on relative future asset class, country and sector performance.
Major Themes:
Low Global Inflation: Inflation in major regions remains subdued, with data for the United States and the European Union (EU) consistently well below the 2% target set by their respective central banks.
Global Accommodative Monetary Policy: Monetary policy in the United States and Europe has continued to be accommodative, despite the US Federal Reserve (Fed) reducing its monthly asset purchases by another US$10 billion during March. The European Central Bank's (ECB's) policy rate is currently at a historical low of 0.25%.1
Positive Global Growth: Global gross domestic product (GDP) has remained positive, and economic cycle indicators suggest that we have not yet reached the peak of the economic cycle.
Rising Long-Term Interest-Rate Environment: We believe long-term interest rates should increase imminently amid these signs of continued global growth, subsequently marking an end to the 30-year secular fixed income bull market.
Current GIC View: We Favor Equities over Fixed Income

We continue to favor equities over fixed income assets given persistent low inflation, accommodative monetary policy and strong relative equity valuations to fixed income. Inflation has been low in developed markets, declining in emerging markets and continues to surprise on the downside. This bolsters the likelihood of continued accommodative monetary policy that, in turn, supports a positive global growth outlook. In addition, an environment of potentially increasing long-term interest rates leads us to favor equities both tactically and strategically. In broad terms, the equity risk premium versus the yield-to-maturity of fixed income securities has remained above long-term averages, with valuations continuing to favor equities in the long term, according to our analysis.
At the same time, certain economic signals underscore the need for a more cautious approach to investing in risk assets. For example, the OECD (Organisation for Economic Co-operation and Development) Composite Leading Indicators (CLI), which was designed to anticipate turning points of economic activity relative to trend, remain positive but at a decreasing rate, which has historically correlated to a high dispersion of equity returns. While CLI breadth is strong and bodes well for equities, we have become moderately cautious regarding the potential for increased equity volatility. Broad money growth is also decreasing, which has historically coincided with negative global equity returns. Uncertainty regarding current events in Ukraine and Russia has the potential to put pressure on global equity prices. Given rallies in major developed equity markets over the past year and a half, clients are increasingly interested in how to effectively hedge equity exposure amid the prospect of near-term volatility.
Current GIC View: Continued Strong Conviction about Japanese Equities Hedged to US Dollar versus Broad Global Equity Market

Japanese share prices have been under noticeable pressure year-to-date through March (and the derating of Japan continued through March), but we believe Japanese equities could outperform the broader global equity market during 2014. Stronger-than-expected Japanese corporate profits met reduced equity prices in March, leading to attractive price-earnings (P/E) multiples and a persuasive valuation story for equity investors. Also, rising inflation and stable inflation expectations could potentially drive equity multiples higher, in our view.
Additionally, the Bank of Japan continues to expand its balance sheet, and Japanese corporate loans improved during 2013, both in contrast to many global counterparts. We think these liquidity trends bode well for Japanese equities relative to the developed global MSCI World Index.
Japanese corporate fundamentals appear healthy in our view, as profits have been exceeding expectations over the past year. We believe the upside surprise momentum could continue.
It is important to note that many global institutional investors have been structurally underweight the Japanese equity market for years,2 but this sentiment has evolved since both fiscal and monetary policy is now focused on restoring normalized growth in the Japanese economy. If the Bank of Japan's "price stability target" of 2%, based on the year-on-year change in the consumer price index (CPI)3 begins to look achievable, domestic equities could attract a majority of assets held by Japanese investors.
The consumption tax hike that went into effect in early April caused a lot of concern for investors during the first quarter. Although there are similarities to the previous consumption tax hike in 1997, which exacerbated anemic growth in Japan, investment and fiscal spending today is much higher than in 1997.4 Again, we believe pro-growth monetary policy and strong liquidity trends with higher money velocity create a vastly different landscape in Japan today.
Although the Japanese equity market could present a compelling opportunity to our investment professionals, there are risks to seeing these views materialize. Slowed growth in capital expenditures, weak wage growth and consumer spending, and a Japanese yen rally present the most immediate threats to our thesis.
Current GIC View: Our Short-Duration Positioning Has Continued

We continue to view the bull market in bonds as vulnerable. We see little value in duration exposure given that growth has been positive, the Fed has begun the process of reversing its expansionary monetary policy known as quantitative easing or "QE," and we are likely entering a rising long-term interest-rate environment. Our preference for short-duration positioning remained in place.
Monetary policy among key central banks should, however, remain accommodative given that wider measures of developed-market employment data have been somewhat mixed and inflation has remained below 2% in the United States, the eurozone, Japan and the United Kingdom.
Additional Investment Process Information
FT Solutions strives to add value through three distinct, non-correlated sources across market cycles:

In sum, to build portfolios that help our clients achieve their desired investment goals, we believe:
It is necessary to respect longer-term strategic capital markets expectations.
To create long-term views and theses, a robust framework including the views of our world-class investment professionals, forward- and backward-looking risk management and portfolio monitoring is needed.
Within this longer-term framework, it is imperative to implement shorter-term tactical portfolio changes to best seize opportunities and navigate away from perceived market risks.
These market views can then be implemented through the most appropriate components across a broad swath of asset classes, managers and strategies to design the best risk-adjusted return profiles for investors.
Rick Frisbie's comments, opinions and analyses are for informational purposes only and should not be considered individual investment advice or a recommendation to invest in any security or to adopt any investment strategy. Because market and economic conditions are subject to rapid change, comments, opinions and analyses are rendered as of the date of the posting and may change without notice. This material is not intended as a complete analysis of every material fact regarding any country, region, market, industry, investment or strategy.
The FT Solutions Global Investment Committee (GIC) is made up of investment professionals from Franklin Templeton's Solutions division. The committee uses a number of fundamental and systematic inputs from the FT Solutions team as well as insights from across Franklin Templeton's investment infrastructure to make asset allocation decisions based on both short- and long-term views. These views are used to determine the asset allocation strategies managed by FT Solutions.
What Are the Risks?
All investments involve risks, including possible loss of principal. The value of investments can go down as well as up, and investors may not get back the full amount invested. Stock prices fluctuate, sometimes rapidly and dramatically, due to factors affecting individual companies, particular industries or sectors, or general market conditions. Bond prices generally move in the opposite direction of interest rates. This means that when interest rates rise, bond prices tend to fall, and conversely, when interest rates decline, bond prices tend to rise. Special risks are associated with foreign investing, including currency fluctuations, economic instability and political developments. Investments in developing markets involve heightened risks related to these same factors.