This post is also available in: Dutch French Polish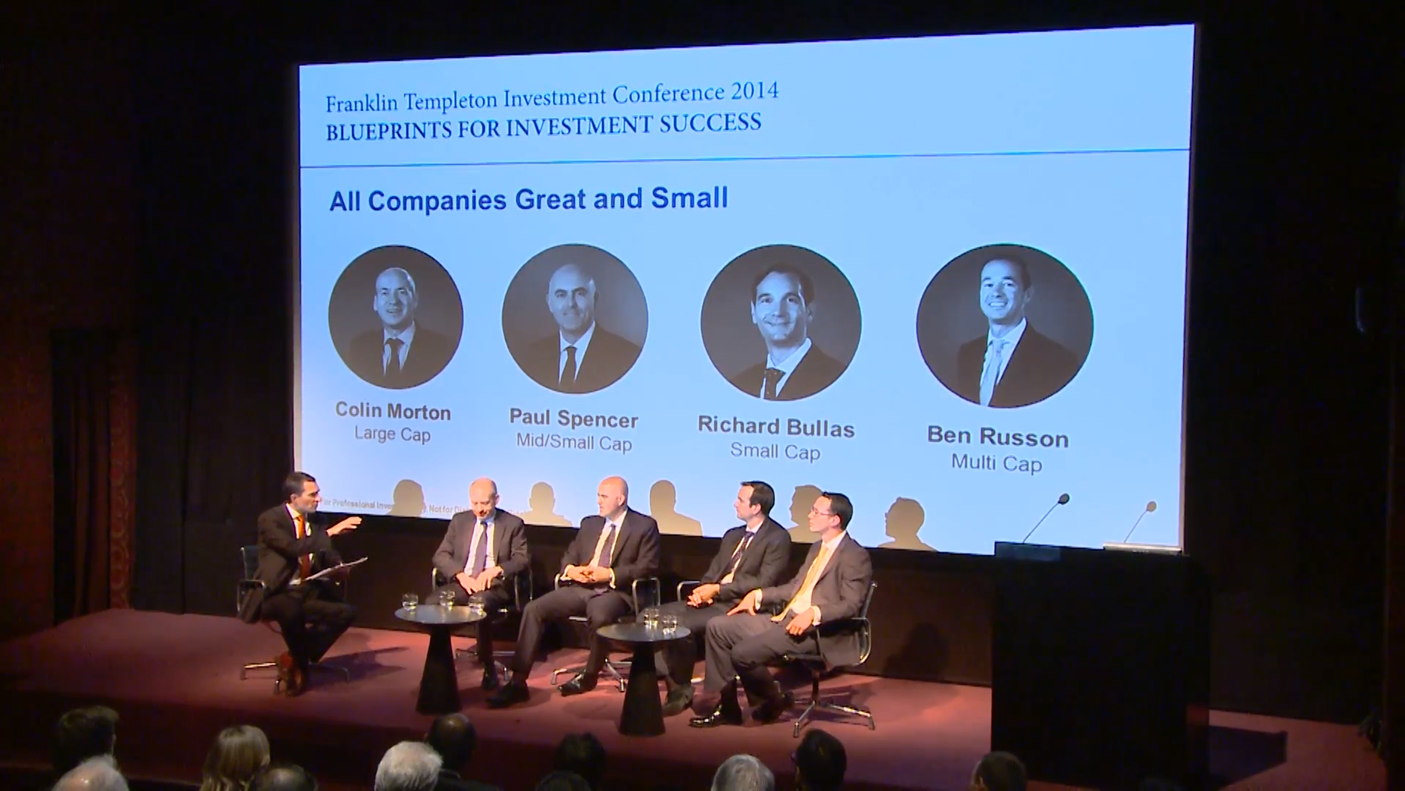 In the search for value in equities, investors hotly debate the relative merits of small-, mid- and large-cap stocks. During a Franklin Templeton Investments conference in London in mid-June, Colin Morton, vice president and portfolio manager, Franklin UK Equity Team, explained that he takes a somewhat different approach. At the same event, several of his colleagues on the team shared their views on topics as diverse as UK house prices and initial public offering (IPO) valuations. Read some of their thoughts below.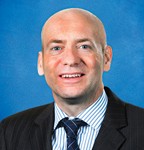 Colin Morton, Vice President, Portfolio Manager
Franklin UK Equity Team
A lot of investors looking for equity values want to try to split the market into large-, mid- and small-cap categories. I think what's been going on recently is a little bit more complicated than that categorisation suggests.
Plenty of large companies have actually performed well over the last five years. They have got attributes of growing quite quickly and, we think, are at a unique advantage over other companies. At the other end of the spectrum, and what's really dragged the performance of the large-cap indices 1 down, has been the very poor performance of companies like large oil stocks or large mining companies. They make up a very large part of several of the large-cap indices, so in many cases their performance has meant the whole index has performed poorly.
The good thing from the point of view of some of those companies, we believe, is now they have little or no growth factored in their price. The bad news is they're not going to grow very fast. On the other hand, we see the potential may be there to buy that sort of company on a significant free cash flow yield 2 premium to the market and a significant dividend yield 3 premium to the market.
So the way I like to look at it is we have to be more patient with a company like that. We're not expecting huge growth from such companies, but equally, the market is not either.
It's a similar story with mining, which has generally been an area we're not big fans of – even the large-cap stocks in the sector – because we find them very difficult to predict.
We don't know, for example, what the price of iron ore or copper is going to be in the future and if you don't know those prices it's very difficult to come up with a value for a company mining those resources. However, again, the market  now seems to be valuing those stocks based on metal prices that are substantially lower than current levels, so that gives us some encouragement when we start looking at those companies.
From the larger-cap perspective, I don't worry too much about the split of overseas and domestic sales enjoyed by a company's business. I'm trying to find attractive businesses on great free-cash-flow yield, with good management that I believe can compound up over the medium to long term. Foreign exchange volatility has been a headwind, but because I can't predict where currencies are headed in the longer term, I tend not to let that worry me provided it's a translational effect on that currency rather than a transactional effect.
What I mean by that is I'm relatively relaxed if a company makes its money in one particular region and all its facilities are in that region; therefore, the only time that changes in foreign exchange have an effect is when the business translates the profits back to its home currency. I'm more worried if you have a manufacturer in the UK, for example, competing with a manufacturer in the US at the moment because it would be struggling to some degree to compete: when sterling strengthens against the US dollar, the UK-manufactured goods will become more expensive to US buyers.
As investors, we are very selective about the stocks we consider for our portfolios and look at a limited universe within a broad index. That gives us the ability to still be able to find good ideas in different types of market conditions.
Nevertheless, there's still definitely a quality threshold. As investors we're very keen on value. Of course everyone blithely says they only want to invest in high-quality companies. Everyone wants to be in high-quality businesses. But we feel we have a real quality threshold. We don't like highly leveraged companies or what we perceive to be risky business models. We like good quality businesses with good business models and strong management.
UK House-Building Sector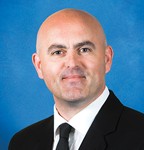 Paul Spencer, Vice President, Portfolio Manager,
Franklin UK Equity Team
In the UK, we believe there is a structural undersupply of property. We  don't think we are in the speculative house-price bubble that we were in the past, when investors were trying to flip houses to turn a quick profit. Instead, we see an underlying level of demand for houses for people to live in, and we think that level of demand still exceeds the underlying level of production. So as long as would-be buyers have reasonable access to finance and there remains a reasonable level of demand, we believe pricing could hold reasonably firm. And that's all the house builders want, we believe. They want equilibrium in pricing and an opportunity to build out their land banks at a margin that is baked into their balance sheets. If that happens, the publicly-quoted house builders should be happy, in our view. And even if interest rates move to a more normal level – whatever that is – in the next five years, I don't think that will be sufficient to knock the legs out of the housing market. However, what isn't in anyone's interest is to see a level of pricing that locks people with stable jobs and reasonable incomes out of particular areas. What we think needs to happen is a change to the supply-side response rather than the demand-side. So this is still an area where we think there's value.
Small- to Mid-Cap IPO Activity in 2014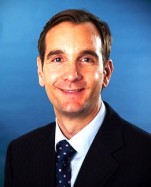 Richard Bullas, Vice President, Portfolio Manager and Research Analyst,
Franklin UK Equity Team
We believe the market for initial public offerings (IPO) has really come back to the fore. We're in the second phase now, in our view. At the beginning of the year, we were seeing some offerings coming in quite highly valued, but there are a number of new issues that we were aware of in the pipeline that could be a good potential opportunity to get a favourable  price. We think that the attitude to pricing has changed because at the beginning of the year there was a lot of money coming into UK equities, including UK small caps, and there was a real demand for new ideas, particularly in the retail sector. I think the slight growth sell off that has taken place since February/March 2014 in small caps is due to money coming into the sector that has dried up as defensive and some of the large caps have come back into favour. And we believe that, because of investors' expectations, what was a sellers' market at the start of the year has become a buyers' market now.
Tobacco Sector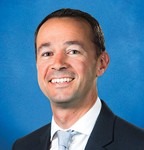 Ben Russon, Vice President, Portfolio Manager and Research Analyst,
Franklin UK Equity Team
The tobacco industry is one that faces challenges. In recent years, governments around the world have imposed advertising bans and bans on smoking in public. In the UK and elsewhere, traditional tobacco companies are now engaged in a debate about plain packaging, plus they are facing challenges from the growth in use of e-cigarettes. So Western markets are quite challenging in terms of the underlying economics. But the sector also has attractive attributes from an investment standpoint, such as the valuation relative to other consumer staples such as food, beverage and household items. Tobacco is a cash-generative business model for which, at the moment we believe investors pay a lower valuation than for an equivalent UK-based consumer staple. Twenty years ago, we saw sporting events sponsored by cigarette firms, advertising emblazoned all over Formula One cars, advertising in newspapers and magazines and people smoking in restaurants and pubs – all of these things have been stopped in the last 20 years. Despite that, we believe these stocks have still done incredibly well. They've got an enormous amount of pricing power and they generate lots of cash and generally the market already prices in these negative factors, we think. So if you compare a tobacco company to another staple company, the tobacco company will already be trading at a substantial discount because of the perceived tobacco risk. We acknowledge that there are still some challenges ahead for the industry but we believe the market's already priced those in.
Colin Morton, Richard Bullas, Paul Spencer and Ben Russon's comments, opinions and analyses are for informational purposes only and should not be considered individual investment advice or recommendations to invest in any security or to adopt any investment strategy. Because market and economic conditions are subject to rapid change, comments, opinions and analyses are rendered as of the date of the posting and may change without notice. The material is not intended as a complete analysis of every material fact regarding any country, region, market, industry, investment or strategy.
What Are the Risks?
All investments involve risk, including possible loss of principal. The value of investments can go down as well as up, and investors may not get back the full amount invested. Stock prices fluctuate, sometimes rapidly and dramatically, due to factors affecting individual companies, particular industries or sectors, or general market conditions. Special risks are associated with foreign investing, including currency fluctuations, economic instability and political developments. Investments in developing markets involve heightened risks related to the same factors, in addition to those associated with their relatively small size and lesser liquidity.
Get more perspectives from Franklin Templeton Investments delivered to your inbox. Subscribe to the Beyond Bulls & Bears blog.
For timely investing tidbits, follow us on Twitter @FTI_Global and on LinkedIn.
---
1. Indexes are unmanaged, and one cannot invest directly in an index. Past performance is no guarantee of future results.
2. Free-cash-flow yield, regarded as a tool to assess the earnings power of a company, is calculated by subtracting a company's capital expenditure from its cash flow then dividing by its market capitalisation.