This post is also available in: Dutch French Italian Polish
Major US market averages such as the S&P 500 Index and the Dow Jones Industrial Average hit record highs this year on the heels of a strong 2013 performance, so valuations are naturally not as attractive as they were four years ago, when the United States was recovering from a financial crisis. While investors have continued flocking to US equities regardless, Peter Wilmshurst, executive vice president and portfolio manager for Templeton Global Equity Group™, says potential opportunities exist outside the long shadow of US markets, even in two Asian emerging markets that many other investors had written off—South Korea and China. Peter also explains his team's investment attitude toward companies in Europe, as well as their sector outlook on financials and health care.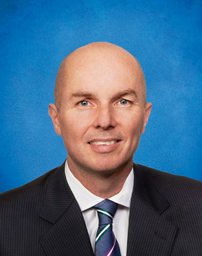 Peter Wilmshurst, CFA®
Executive Vice President, Portfolio Manager
Templeton Global Equity Group™
Not surprisingly, the US equity markets' strong performance over the past few years has garnered a lot of attention. But, in our view, the run-up has made US stocks fairly valued, which doesn't give us much incentive to buy there because, as value investors, we look for stocks that are trading at a substantial discount to what we think they're worth.
For most companies, that means we consider what we think they will earn over the long term and try to buy stocks that are trading at a substantial discount relative to those long-term earnings. We take an asset value approach, considering cash flows and the like, but we're really looking for what we see as significant undervaluation. So, for the US markets, it means moving away from the broad indexes to find value.
Today, the Templeton Global Equity Group sees much more undervaluation outside of the United States, including in two emerging markets—South Korea and China—that have been out of favor in recent years amid lackluster performance. It's tempting to lump all emerging markets together into one basket, but each has its own set of personalities and problems. Some are trading at all-time highs, with valuations that are at significant premiums to some of the developed markets, while others are quite depressed. Some have done a good job managing a boom in their economies over the last 10 years, while others have built up inflationary pressures or had current accounts run a bit too far.
South Korea is currently in the "good" economic actors' camp, in our view, and is home to what we think are some of the cheapest stocks in the world, including many in the materials, financials and electronics sectors. But it also is a market where dividend yields have lagged. Companies have generated a lot of free cash flow, but shareholders have gotten very little of it back.
South Korea's government, under the leadership of President Park Geun-hye and Financial Minister Choi Kyung-hwan, is pushing a reform package that would address the dividend issue by forcing the country's largest conglomerates to spend up to 80% of their net income on dividends, domestic investment or employee salaries, or face a 10% tax on those profits. That may force the hand of companies to start using their cash, which could be the jumpstart needed to get very undervalued stock moving up in the right direction. Additionally, this summer Choi Kyung-hwan announced a US$40 billion stimulus package, and in August, the nation's central bank cut its key interest rate for the first time in 15 months to 2.25%, the lowest since November 2010.
Outside of South Korea, we see potential opportunities in China, where equity markets have declined substantially from the pre-financial crisis highs of 2006 and 2007. And, we have many to choose from as more companies have been listed over the last five to 10 years. The stocks we've been buying have been listed mainly on the Hong Kong exchange. Going forward, as the Hong Kong and Shanghai exchanges become connected under a new government program, we may have increased access to the Shanghai exchange's A shares. As bottom-up stockpickers, we think there are some interesting opportunities. China presents a very deep market now.
Eurozone Recovery Derailed?
Europe is another area of interest for us. The eurozone tiptoed out of a prolonged recession about a year ago, but recent gross domestic product (GDP) numbers have reflected a lack of further economic progress, and the Ukraine crisis could be a contributing factor. Many analysts believe the eurozone's recovery has stalled and therefore valuations for many European companies are still discounted.
In our view, the eurozone is still digging out from 2012 sovereign debt crisis. There is no doubt what the Europeans faced was truly dramatic. No one should underestimate how difficult the period was for European consumers and companies. Borrowing costs were skyrocketing, and they had real concerns about getting access to funds, which, understandably, constrained both capital investments and employment. Europe is still in the process of healing, but we believe it will see a "two steps forward, one step back" recovery, in terms of earnings growth, companies investing in capital improvements and governments delivering reforms.
While we like Europe, generally, let me stress again, however, that our view is from a bottom-up, stockpicker's perspective. We are not buying the region; we are buying a number of companies that happen to reside there. Some are multinationals that are European by name and headquarters, but not necessarily European in terms of where their earnings, sales and revenues originate. Many of these companies have significant exposure to the United States and emerging markets. We consider them global companies whose stocks are trading at a significant valuation discount and have room for an earnings recovery.
Financials and Health Care
From a sector perspective, we like financials and health care companies that are domiciled in a variety of regions. Financials are rebounding from a severe crisis that began in 2008. We have seen dramatic improvements in liquidity and capital levels in the last few years, but we still think there's a lot of healing left to do. Profitability also is bouncing back, having made a good recovery, but we think there is more room to grow. In our view, valuations also still have plenty of room to move up, even to get back to close to long-term averages, but we're not looking for them to return to the silly pace we saw in the 2000s.
Health care is a different story. The sector didn't suffer the meteoric rise and fall that beset financials in the late 2000s. Instead, health care has seen a 10-year slide. Some pharmaceutical stocks, for example, were trading at 35 times earnings in the late 1990s and bottomed in the low double digits.1 There again, they made some of that ground back but the stocks, to us, still look undervalued. They have had strong cash flows, they have been delivering earnings growth, and it's a sector that is now doing smarter things than it was. Many of these companies are much more focused on delivering value-added services, and investing in research and development. For some of the merger and acquisition activity we've seen lately, it's about getting good or getting better in your sector—or getting out. If a company has a division that's not going to be competitive, they'll swap it with another company, which improves each firm's business model and enhances their stock valuations.
No matter where the Templeton Global Equity Group is searching for opportunities, we follow the disciplined approach and philosophy that we have been applying for a long time. We have the fortitude to chart our own path, but we are not slavishly different just for the sake of being different. We follow what our research dictates.
Peter Wilmshurst's comments, opinions and analyses are for informational purposes only and should not be considered individual investment advice or a recommendation to invest in any security or to adopt any investment strategy. Because market and economic conditions are subject to rapid change, comments, opinions and analyses are rendered as of the date of the posting and may change without notice. This material is not intended as a complete analysis of every material fact regarding any country, region, market, industry, investment or strategy.
 
All investments involve risk, including possible loss of principal. The value of investments can go down as well as up, and investors may not get back the full amount invested. Stock prices fluctuate, sometimes rapidly and dramatically, due to factors affecting individual companies, particular industries or sectors, or general market conditions. Special risks are associated with foreign investing, including currency fluctuations, economic instability and political developments. Investments in developing markets involve heightened risks related to the same factors, in addition to risks associated with these markets' smaller size, lesser liquidity and the potential lack of established legal, political, business and social frameworks to support securities markets. Stock prices fluctuate, sometimes rapidly and dramatically, due to factors affecting individual companies, particular industries or sectors, or general market conditions. Such investments could experience significant price volatility in any given year.
 
Get more perspectives from Franklin Templeton Investments delivered to your inbox. Subscribe to the Beyond Bulls & Bears blog.
For timely investing tidbits, follow us on Twitter @FTI_Global and on LinkedIn.
CFA® and Chartered Financial Analyst® are trademarks owned by CFA Institute.
1. Source: MSCI via FactSet, as of 6/30/2014. MSCI makes no warranties and shall have no liability with respect to any MSCI data reproduced herein. No further distribution or use is permitted. This report is not prepared or endorsed by MSCI.