This post is also available in: Dutch French Italian German Spanish Polish
Grant Bowers and Matt Moberg, portfolio managers and research analysts, Franklin Equity Group®, offer their outlook on the US economy. They discuss the innovations they see on the horizon in 2015 and beyond, and the potential investment opportunities in the US growth equity space.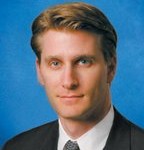 Grant Bowers, Portfolio Manager, Research Analyst
Franklin Equity Group®
Matt Moberg, Portfolio Manager, Research Analyst
Franklin Equity Group®
We believe strength in both consumer and corporate America will likely support continued economic growth in the United States this year. We think the prevailing environment of low inflation, US dollar strength and a slowly improving labor market could allow for a long runway before significant interest-rate increases are required. These factors may continue to contribute to an economic backdrop that is supportive of an improving domestic economy and many of the secular growth themes our team has identified.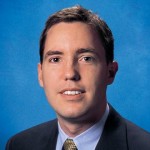 The US consumer will be a driving force behind the economy in 2015, in our opinion. After an extended "jobless" recovery, the United States has been undergoing a period of improving employment and wages. Consumers have benefited from low inflation and the prolonged low interest-rate environment. More recently, a decline in energy prices has translated into lower gasoline prices, providing a tailwind to consumers overall. We expect these trends to contribute to US growth on multiple fronts in 2015.
Corporate health in the United States remains strong, in our view. Over the past several years, cost controls, higher productivity and modest revenue growth have led to record US corporate profit levels, and they have helped drive the cash balances of many US companies to record levels. More recently, companies have started to look at strategic mergers and acquisitions to enhance their competitive positions or to enter new growth markets. With a convergence of low interest rates, record levels of corporate cash generation, healthy equity prices and a stable growth environment leading companies to seek expansion through strategic acquisitions, 2014 saw the largest level of merger-and-acquisition (M&A) activity since 2007. More importantly, we feel the increased activity is a sign that many companies are optimistic about the future, and we anticipate M&A activity is likely to continue in 2015 as economic conditions remain positive.
Looking forward, we believe generally strong US corporate fundamentals should continue to support current valuation levels, and equity performance potential is likely to be driven by earnings growth and capital allocation decisions by corporate managements. However, we would not be surprised to see more equity market volatility going forward as investors consider the potential implications of rising interest rates. We also continue to watch the evolving geopolitical landscape for events that can increase market volatility. We believe such periods of volatility often create great buying opportunities for long-term investors.
Consistent with our fundamental, research-driven approach, we see investment opportunities across a range of sectors, including heath care, technology, the consumer and industrials. We believe the overall backdrop is supportive of companies likely to benefit from major economic trends and innovation-driven secular growth. In health care, we are optimistic about advancements in new drug development, as we believe recent clinical trial successes across programs spanning myriad serious diseases underscore unprecedented potential for innovation. In technology, we believe the proliferation of smartphones globally and the increased use of mobile computing create opportunities for investment across industries and platforms. Examples of such technologies include medical monitoring devices for diabetes, factory automation and consumer applications related to travel, gaming and social media.
Longer term, we are evaluating investments in new and emerging trends such as driverless cars, 3D printing, alternative energy, LED (light-emitting diode) lighting and DNA sequencing. We believe we are on the cusp of many new products that will change our lives and how we communicate with one another in ways that are difficult to imagine today. With a robust opportunity set and a focus on the long term, we believe prospects are bright for US growth equities in 2015 and beyond.
The comments, opinions and analyses are the personal views expressed by the investment managers and are intended to be for informational purposes and general interest only and should not be construed as individual investment advice or a recommendation or solicitation to buy, sell or hold any security or to adopt any investment strategy. It does not constitute legal or tax advice. The information provided in this material is rendered as at publication date and may change without notice and it is not intended as a complete analysis of every material fact regarding any country, region, market or investment.
Data from third-party sources may have been used in the preparation of this material and Franklin Templeton Investments ("FTI") has not independently verified, validated or audited such data. FTI accepts no liability whatsoever for any loss arising from use of this information and reliance upon the comments, opinions and analyses in the material is at the sole discretion of the user. Products, services and information may not be available in all jurisdictions and are offered by FTI affiliates and/or their distributors as local laws and regulations permit. Please consult your own professional adviser for further information on availability of products and services in your jurisdiction.
Get more perspectives from Franklin Templeton Investments delivered to your inbox. Subscribe to the Beyond Bulls & Bears blog.
For timely investing tidbits, follow us on Twitter @FTI_Global and on LinkedIn.
What Are the Risks?
All investments involve risk, including possible loss of principal. The value of investments can go down as well as up, and investors may not get back the full amount invested. Growth stock prices reflect projections of future earnings or revenues, and can, therefore, fall dramatically if the company fails to meet those projections. Smaller, mid-sized and relatively new or unseasoned companies can be particularly sensitive to changing economic conditions, and their prospects for growth are less certain than those of larger, more established companies. Historically, these securities have experienced more price volatility than larger-company stocks, especially over the short term. Focusing on particular countries, regions, industries, sectors or types of investments from time to time may subject a portfolio to greater risks of adverse developments in such areas of focus than a portfolio that invests in a wider variety of countries, regions, industries, sectors or investments. Investments in fast-growing industries, including the technology and health care sectors (which have historically been volatile), could result in increased price fluctuations, especially over the short term, due to the rapid pace of product change and development, and changes in government regulation of companies emphasizing scientific or technological advancement, or regulatory approval for new drugs and medical instruments. Investments in small-capitalization companies, which can be particularly sensitive to changing economic conditions, and their prospects for growth are less certain than those of larger, more established companies.