This post is also available in: Dutch French Italian Spanish Polish
The plunging price of oil remains in the spotlight in early 2015, leading to much speculation about the economic and investment implications of a potential lower-price environment than we've had in recent years. Three professionals from Templeton Global Equity Group™, Norm Boersma, Cindy Sweeting and Heather Arnold, break down their views on the matter.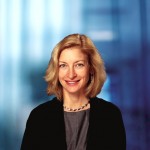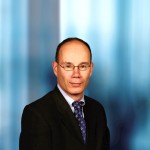 Norman J. Boersma, CFA
Chief Investment Officer
Templeton Global Equity Group
Cindy L. Sweeting, CFA
Director of Portfolio Management
Templeton Global Equity Group
Heather Arnold, CFA
Director of Research, Portfolio Manager, Research Analyst
Templeton Global Equity Group
What Is Happening?
Global oil markets are in a state of imbalance as increased supply from North America, i.e., US shale assets, meets weakened demand from Europe, China and other emerging markets. Compounding the downward pressure on oil prices is a shift in Saudi/Organization of the Petroleum Exporting Countries (OPEC) behavior, with the Saudis seemingly no longer willing to act as the swing producer and de facto supporter of price stability. Instead, Saudi Arabia's policymakers are apparently now content to hold the country's supply constant and accept price volatility in order to pressure higher cost producers into capacity reduction.
On the supply side, oil production growth is slowing, though still positive. Integrated oil companies to date have indicated roughly 15%–20% capital spending cuts for 2015, and exploration and production companies (E&Ps) look to cut 20% to 30%.1 US shale output seems likely to continue growing in the short term; however, high natural decline rates (meaning the natural decline of a producing oil field if not stimulated) and curtailed investment should lead to lower growth expectations going forward. In the event that oil markets do not find equilibrium on their own, OPEC could still potentially cut production and normalize supply. The next OPEC meeting is scheduled for June 2015, but could come earlier should circumstances warrant.
On the demand side, we expect to see continued growth from non-OECD countries, driven primarily by increasing transportation fuel use in China and India. Lower oil prices could also provide a short-term boost to global demand, particularly from the United States, which could help balance the market. Looking longer term, increasing fuel efficiency standards and other conservation/substitution initiatives should serve to modestly erode oil demand, though lower conventional energy prices could slow the pace of demand erosion. Finally, the presence of financial players in the oil market has grown over the past several years and will likely continue to contribute to short-term price volatility in the future.
What Could Happen?
There are a number of developments on the supply side that could impact production levels in global oil markets. Iran and US nuclear talks could result in a lifting of sanctions, potentially releasing substantive supplies of Iranian oil onto the global market. Iraq has stated ambitions to meaningfully increase its daily oil output, though the target may be difficult to meet unless current conflicts in the region abate. In the United States, shale production could remain elevated if production costs decline in line with falling energy prices. Elsewhere, we might see other countries begin to develop their own shale programs, though at current price levels this seems unlikely due to unfavorable economics.
Finally, we cannot rule out various unforeseen events like military conflicts, terrorist attacks or even an abrupt change in strategy from OPEC, any one of which could create significant supply shocks in global oil markets.
What Is the Investment Impact?
Consistent with Templeton's conservative approach to fundamental forecasting, and in response to all available information, our central assumption is that OPEC maintains market share and production targets at current levels. We believe that market forces will likely curtail supply growth and demand will gradually recover, leading to equilibrium in oil markets on a medium-term horizon. OPEC's recalcitrance means that most of this supply will likely come out of North American shale assets. As financial markets have come to this realization, there has been a negative impact on US oil services firms, but it is important to remember that supply in this part of the market is very flexible.
While the North American rig count can decline quickly, it can recover quickly as well. We do not attempt to explicitly forecast commodity prices, but instead analyze our energy holdings using a range of oil price assumptions to help build a margin of safety under "normalized" conditions. However, based on historical precedent and our analysis of the economics of the current situation, we expect that the price of oil will eventually return to a level that promotes continued investment. We believe favorable long-term conditions exist for certain E&P and integrated oil companies.
Energy is among the cheapest sectors in the world on a variety of metrics, according to our analysis, and a number of our holdings recently have been trading near historical trough valuations. While we expect continued volatility in the near term given depressed sentiment, we believe that the current environment offers a rare opportunity to buy what we consider long-term income and growth opportunities at deeply distressed levels. As Sir John Templeton once said, "To buy when others are despondently selling and sell when others are avidly buying requires the greatest fortitude, but pays the greatest rewards."
The comments, opinions and analyses are the personal views expressed by the investment manager and are intended to be for informational purposes and general interest only and should not be construed as individual investment advice or a recommendation or solicitation to buy, sell or hold any security or to adopt any investment strategy. It does not constitute legal or tax advice. The information provided in this material is rendered as at publication date and may change without notice and it is not intended as a complete analysis of every material fact regarding any country, region, market or investment.
Data from third party sources may have been used in the preparation of this material and Franklin Templeton Investments ("FTI") has not independently verified, validated or audited such data. FTI accepts no liability whatsoever for any loss arising from use of this information and reliance upon the comments, opinions and analyses in the material is at the sole discretion of the user. Products, services and information may not be available in all jurisdictions and are offered by FTI affiliates and/or their distributors as local laws and regulations permit. Please consult your own professional adviser for further information on availability of products and services in your jurisdiction.
Get more perspectives from Franklin Templeton Investments delivered to your inbox. Subscribe to the Beyond Bulls & Bears blog.
For timely investing tidbits, follow us on Twitter @FTI_Global and on LinkedIn.
What Are the Risks?
All investments involve risk, including possible loss of principal. The value of investments can go down as well as up, and investors may not get back the full amount invested. Investments in the energy sector involve special risks, including increased susceptibility to adverse economic and regulatory developments affecting the sector. Investments in foreign stocks involve exposure to currency volatility and political and economic uncertainty.
Investments in emerging markets, of which frontier markets are a subset, involve heightened risks related to the same factors, in addition to those associated with these markets' smaller size, lesser liquidity and lack of established legal, political, business and social frameworks to support securities markets. Because these frameworks are typically even less developed in frontier markets, as well as various factors including the increased potential for extreme price volatility, illiquidity, trade barriers and exchange controls, the risks associated with emerging markets are magnified in frontier markets.