This post is also available in: Dutch French Italian German Polish
Eric Takaha and Marc Kremer of Franklin Templeton Fixed Income Group® provide an overview of the global credit markets, and why they see many yield-hungry investors continuing to turn to Asia for potential opportunities in 2015.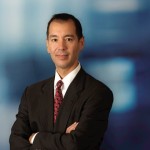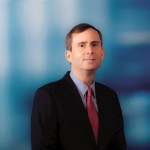 Marc Kremer, CFA
Vice President, Research Analyst and Portfolio Manager
Franklin Templeton Fixed Income Group®
Eric Takaha, CFA
Director of the Corporate & High Yield Group
Senior Vice President and Portfolio Manager
Franklin Templeton Fixed Income Group®
For credit markets globally, 2014 was a mixed year. US markets started strongly, but performance began to reverse toward midyear as investors became increasingly concerned over the pace of global economic growth, the potential for US monetary policy tightening, and the sharp drop in energy and commodity prices. In contrast, European credit markets ignored a weak regional growth outlook and rallied around the expectation that the European Central Bank would launch a bond buying program (quantitative easing) in 2015.
This past year's valuation moves came amid a broadly positive fundamental backdrop, as most companies around the globe continue to carefully manage leverage, debt maturities and balance sheet liquidity. Borrowers have been able to take advantage of low global interest rates to refinance short-term debt and reduce interest costs, although there have been cases of companies borrowing to fund share buybacks or make acquisitions. Default rates have remained low compared to historical averages, although we would not be surprised to see an uptick in default rates in 2015.
We expect generally supportive conditions for credit markets in 2015, although selectivity in market and issuer selection will become even more important. Significant differences in economic growth are likely to persist, underscored by the stronger performance of the United States relative to Europe. Other countries will be driven by a combination of their own regional and global growth dynamics, although we believe the universal focus will be on central bank policy decisions, the path of energy prices and geopolitical developments.
Focusing specifically on Asia (ex Japan), we see a region that continues to lead global growth, despite slowing from high levels, while offering attractive valuations relative to developed markets. This dynamic is not new, as yield-hungry investors have looked to Asia for spread pickup in the wake of the 2007-2009 global financial crisis. Over the past seven years, the market cap of the JP Morgan Asia Credit (JACI) Index has increased over 200%, spurred by growth in issuance that has resulted in a more diverse set of investment options, both across countries and industries. Credit spreads over US Treasuries have also compressed from the peaks of the global financial crisis as the quality of the universe has improved and investors have gotten more comfortable with credit risk in the region.1
Chinese issuance, in particular, has grown substantially in recent years and now represents more than one-third of the investable Asia ex-Japan universe.2 Chinese state-owned enterprises have been significant issuers of new debt, as they have diversified away from onshore banks, the traditional source of funding for Chinese entities, into the offshore bond market. Many of these issues are large and extremely liquid, which we think are attractive elements for global investors. We have also continued to see issuance from a mix of investment-grade and high-yield Chinese property and industrial issuers, as well as new economy issuers. Chinese banks have also started to access the market to comply with tougher global capital requirements.
We believe security selection within Asia remains extremely important, as valuations have richened, and some investors may not fully recognize certain underlying credit risks inherent in the market. Some companies have been able to come to the debt market despite uncertain financial prospects, high leverage and/or questionable corporate governance. We believe it is important not only to understand each issuer's particular credit strengths and weaknesses, but also to consider valuations in a global context. Moreover, in our view the credit impacts from the move in commodity prices over the past year will vary, with certain issuers benefiting from lower input costs while other companies will see a negative impact from lower selling prices for their commodities.
We expect credit conditions to remain generally supportive in Asia in 2015. We see the opportunity for potential outperformance in Asian credit relative to other global markets due to better economic growth prospects, more muted sensitivity to US Treasury rates, and increased capital expenditure discipline among existing issuers, as well as the continued increase in the investment universe. However, we strongly believe that the key to success will be strong credit and macro research capabilities, as investors increasingly distinguish among issuers.
The comments, opinions and analyses are the personal views expressed by the investment managers and are intended to be for informational purposes and general interest only and should not be construed as individual investment advice or a recommendation or solicitation to buy, sell or hold any security or to adopt any investment strategy. It does not constitute legal or tax advice. The information provided in this material is rendered as at publication date and may change without notice, and it is not intended as a complete analysis of every material fact regarding any country, region, market or investment.
Data from third party sources may have been used in the preparation of this material and Franklin Templeton Investments ("FTI") has not independently verified, validated or audited such data. FTI accepts no liability whatsoever for any loss arising from use of this information and reliance upon the comments, opinions and analyses in the material is at the sole discretion of the user. Products, services and information may not be available in all jurisdictions and are offered by FTI affiliates and/or their distributors as local laws and regulations permit. Please consult your own professional adviser for further information on availability of products and services in your jurisdiction.
Get more perspectives from Franklin Templeton Investments delivered to your inbox. Subscribe to the Beyond Bulls & Bears blog.
For timely investing tidbits, follow us on Twitter @FTI_Global and on LinkedIn.
What Are the Risks?
All investments involve risks, including possible loss of principal. The value of investments can go down as well as up, and investors may not get back the full amount invested. Bond prices generally move in the opposite direction of interest rates. Thus, as prices of bonds in an investment portfolio adjust to a rise in interest rates, the value of the portfolio may decline. High yields reflect the higher credit risks associated with certain lower-rated securities held in a portfolio. The risks of foreign securities include currency fluctuations and political uncertainty. Investments in developing markets involve heightened risks related to the same factors, in addition to those associated with their relatively small size and lesser liquidity. Changes in the financial strength of a bond issuer or in a bond's credit rating may affect its value.
CFA® and Chartered Financial Analyst® are trademarks owned by CFA Institute.
---
1. Indexes are unmanaged and one cannot directly invest in an index. Past performance is no guarantee of future results.