In the Know: Professionals from Franklin Templeton Investments offer a quick but insightful update on a pressing investment topic.
On Wednesday, March 18, UK Chancellor of the Exchequer, George Osborne, delivered his final budget before the country goes to the polls to elect its new government. In today's "In the Know," Colin Morton trawls through the announcements for nuggets that might affect investors.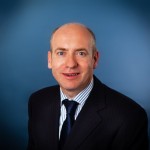 Colin Morton is vice president and portfolio manager, Franklin UK Equity Team.
What elements of the United Kingdom's budget announcements stand out for you?
It looks to us very much like a user-friendly budget, without actually doing very much. There was no big pre-election giveaway, but instead a number of incremental positives, notably for the oil and asset-gathering sectors. The idea of people saving money still seems to be a big theme for the government. Giving people more flexibility with their pensions, and proposals for a "Help to Buy Individual Savings Account" all seem to us to be incremental positives for the savings industry.
So what did asset gatherers have to cheer about?
I think the most significant thing about this budget is something the government didn't do, rather than something it did do: It didn't restrict tax relief on pension contributions. Before the speech, a number of commentators were worried that the Chancellor would impose some kind of restriction. In the end he left that unchanged, but Mr Osborne did further reduce to £1 million the size of a pension pot that an individual can hold before attracting tax; that's a reduction of 33% over the last two budgets. A plan to increase the size of the allowable pension pot by an amount linked to the rate of inflation is due to come into force in 2018, but it's likely going to take a number of years of 1% or 2% inflation to get that pot up anywhere near the £1.25 million or £1.5 million that it used to be. So that's certainly a negative in our view, albeit affecting only a small proportion of people. For the majority of people in the United Kingdom, the fact the government has allowed individuals to continue to save for their pension and still provide an attractive rate if they're a 40% tax payer or above is potentially much more beneficial to much of the savings industry. So we see it net-net as positive, but more because it was something the Chancellor didn't do rather than something he did.
The oil sector has been much in the news recently. What did the Chancellor have to say about that?
Mr Osborne announced a number of measures designed to be seen as beneficial to the oil industry. He intends to significantly reduce the taxation on businesses producing oil in the North Sea, as well as offering what he described as "generous tax allowances" to encourage people to invest there. The problem is that the North Sea is not a massive part of most major oil firms' overall business. We believe these measures could prove positive, but whether they would be worth significant amounts to many firms is debatable. In our view, these things are incremental benefits but they're not going to transform a business in the short term.
In what way might these announcements influence your strategy or investment approach?
Very little in this budget will make a difference to the investment case, in our view.
We believe there are many more important things that are going to affect investment decisions for investing in certain companies or areas in the United Kingdom than what this budget has done for just about every industry.
The truth is, we don't think Mr Osborne had that much casino online room to manoeuvre in terms of grand gestures. The government is trumpeting the fact that in the United Kingdom debt-to-gross domestic product (GDP) this year is forecast by the independent Office for Budget Responsibility (OBR) to be 80.4%.1 That is hardly a number to be boasting about when it was around 50% a number of years ago.
The good news is that as a nation the United Kingdom is spending less than it was, but the deficit is still expected to be 5% of GDP.2 The OBR forecasts are now for GDP growth of 2.3%–2.5% between now and 2019,3 and these sorts of numbers are very much in the ballpark of where they already were.
The comments, opinions and analyses are the personal views expressed by the investment manager and are intended to be for informational purposes and general interest only and should not be construed as individual investment advice or a recommendation or solicitation to buy, sell or hold any security or to adopt any investment strategy. It does not constitute legal or tax advice. The information provided in this material is rendered as at publication date and may change without notice and it is not intended as a complete analysis of every material fact regarding any country, region, market or investment.
Data from third-party sources may have been used in the preparation of this material and Franklin Templeton Investments ("FTI") has not independently verified, validated or audited such data. FTI accepts no liability whatsoever for any loss arising from use of this information and reliance upon the comments, opinions and analyses in the material is at the sole discretion of the user. Products, services and information may not be available in all jurisdictions and are offered by FTI affiliates and/or their distributors as local laws and regulations permit. Please consult your own professional adviser for further information on availability of products and services in your jurisdiction.
What Are the Risks?
All investments involve risk, including possible loss of principal. The value of investments can go down as well as up, and investors may not get back the full amount invested. Stock prices fluctuate, sometimes rapidly and dramatically, due to factors affecting individual companies, particular industries or sectors, or general market conditions. Special risks are associated with foreign investing, including currency fluctuations, economic instability and political developments. Investments in the natural resources sector involve special risks, including increased susceptibility to adverse economic and regulatory developments affecting the sector.
Hyperlink Disclaimer
Links can take you to third-party sites/media with information and services not reviewed or endorsed by us. We urge you to review the privacy, security, terms of use and other policies of each site you visit, as we have no control over and assume no responsibility or liability for them.
Get more perspectives from Franklin Templeton Investments delivered to your inbox. Subscribe to the Beyond Bulls & Bears blog.
For timely investing tidbits, follow us on Twitter @FTI_Global and on LinkedIn.