This post is also available in: French German Spanish Polish
In the Know: Professionals from Franklin Templeton Investments offer a brief but insightful update on a pressing investment topic.
On Thursday, May 7, 2015, UK voters unexpectedly returned a Conservative government with a majority of 12 seats in the House of Commons. In today's "In the Know," Colin Morton shares his thoughts on the result and the challenges facing UK Prime Minister David Cameron.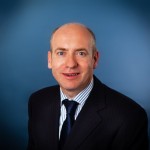 Colin Morton is vice president and portfolio manager, Franklin UK Equity Team.
It was an unexpected result. What is your immediate reaction?
On the face of it, the outlook is fairly optimistic in my view—there's a definite result and an ostensibly pro-business party has won a mandate to govern—but Prime Minister David Cameron is going to lead a government with a much-reduced majority compared with the previous Coalition. He has to carry on down the road of austerity, which was in the manifesto, but he's facing big issues in Scotland, where the anti-austerity Scottish National Party (SNP) won all but three seats. In addition, there's a promised referendum on the UK's membership of the European Union (EU) to contend with, probably two years down the line. When markets get over the initial euphoria of the result—which on the face of it seems better than expected—there are still plenty of issues to focus on over the next six to 18 months.
What is your outlook for UK large- and mid-cap stocks in light of the result?
The obvious big winners from the election result, in our view, are likely to be those sectors that had the potential to be impacted by a change in the political hue of the government such as house builders, real estate companies, utilities, tobacco companies and support service businesses.
Many large-cap stocks aren't really impacted by the political affiliation of the government, namely oil companies, pharmaceuticals and mining companies. It didn't matter that much to them whether it was going to be the Conservatives or the opposition centre-left Labour Party.
You could even make a short-term argument that the likely strength of the pound in response to the election result might impact the overseas earnings of some larger stocks harder than if there had been a more uncertain outcome.
That said, we expect some sectors in the large-cap space would welcome the result: tobacco stocks where the Labour Party had been talking about a windfall tax, utility companies that might have been impacted by Labour's pledge for an consumer energy price freeze, and the banking sector; Labour had been talking about imposing much heavier levies on banks to finance some of their other plans.
We expect to see a greater impact among mid-cap stocks, however, because they tend to be more focused on the domestic market. Housebuilders and real estate agents may stand out now that the cloud of a so-called "mansion tax" on higher-value properties proposed by the Labour Party appears to have blown over. And we think there may be more interest in support services, especially companies that provide outsourced services to governments, which might have been curtailed under Labour administration.
But it's not all good news. What are your concerns?
From the market's perspective, a Conservative government governing with a majority is perceived as better than many other options that could have emerged. But it has its own complications. You could argue that David Cameron may face a tougher time governing now than he previously did with the support of a rival coalition partner.
It wouldn't require many Conservative back-benchers to rebel against the leadership's wishes to present real problems for the government.
We also wonder whether any post-election euphoria may be short-lived. For the majority of companies in the UK market, we think it probably doesn't matter who won the election, so it's debatable whether some of the post-election increases in share prices that we have seen are justified. One might expect to see some of that euphoria drift away over the coming weeks.
How are your portfolios positioned for this new political environment?
We hadn't made many changes to our portfolios ahead of the election, but where we did it was because we thought the value was compelling regardless of the election result.
We prefer to invest in businesses that we think look fundamentally sound and strong enough to produce value regardless of the political circumstances.
What do you see as the biggest challenge facing the new Conservative government?
We think the rise of the SNP is perhaps the most interesting part of this election. David Cameron has been elected to govern the whole of the United Kingdom on a ticket promising more austerity, but that is likely to be complicated by the fact that the SNP has won every seat in Scotland, bar three, on a massive anti-austerity ticket.
Given the result of the election, for now it seems likely to be very difficult for the Conservatives to push ahead with Scottish austerity. That causes significant constitutional issues. It looks more and more likely that Scotland could be given substantially more autonomy over its fiscal policy. But is it going to be allowed to run a large deficit in order to avoid austerity?
And, can you have austerity in England, Wales and Northern Ireland and not in Scotland? The Conservatives have promised to push on with austerity and try to balance the books in the next four or five years, but we think they've got a real potential headache with how they deal with the SNP.
The Conservatives campaigned on a promise to hold a referendum on the UK's membership in the EU. That looks likely to take place in 2017. What impact do you foresee there for UK equity markets?
At the moment, given that almost all the party leaders are going to be campaigning to stay in Europe, it would be a surprise to us if there were to be a vote to leave.
I think a possible UK exit from the EU is something that would concern the market, but it's not likely to be an immediate concern. Knowing how markets work, they will probably start worrying about a possible British exit, or "Brexit," around the middle of next year.
It is likely to be another uncomfortable uncertainty for people and companies investing in the United Kingdom. I believe many companies are in the United Kingdom because it's part of the EU. It's a good base, an Anglo-Saxon economy in which it's very easy to employ people. I don't think those UK companies would be delighted if there were a Brexit. But it's difficult to worry about that at the moment because there are so many other nearer-term things to address before that becomes an issue.
Finally, what advice do you have for David Cameron as he returns to 10 Downing Street?
I'm of the opinion that the last government did a reasonably good job in very difficult circumstances over the last four or five years. I know leaders haven't gotten everything right, but I would say "continue with the plan." I think the markets are expecting a combination of sensible strategies to try to ensure the economy grows. These include lower taxation and help for the housing market at the same time as measured cuts in spending, to try to get the government finances back to a balanced position.
It is important for Cameron to have some kind of working relationship with the SNP. In my view it might never be a great relationship, but I don't think the country is likely to find itself in a position where there's a huge standoff between the governments in London and Scotland.
The comments, opinions and analyses are the personal views expressed by the investment manager and are intended to be for informational purposes and general interest only and should not be construed as individual investment advice or a recommendation or solicitation to buy, sell or hold any security or to adopt any investment strategy. It does not constitute legal or tax advice. The information provided in this material is rendered as at publication date and may change without notice and it is not intended as a complete analysis of every material fact regarding any country, region, market or investment.
Data from third-party sources may have been used in the preparation of this material and Franklin Templeton Investments ("FTI") has not independently verified, validated or audited such data. FTI accepts no liability whatsoever for any loss arising from use of this information and reliance upon the comments, opinions and analyses in the material is at the sole discretion of the user. Products, services and information may not be available in all jurisdictions and are offered by FTI affiliates and/or their distributors as local laws and regulations permit. Please consult your own professional adviser for further information on availability of products and services in your jurisdiction.
Get more perspectives from Franklin Templeton Investments delivered to your inbox. Subscribe to the Beyond Bulls & Bears blog.
For timely investing tidbits, follow us on Twitter @FTI_Global and on LinkedIn.
What Are the Risks?
All investments involve risk, including possible loss of principal. The value of investments can go down as well as up, and investors may not get back the full amount invested. Stock prices fluctuate, sometimes rapidly and dramatically, due to factors affecting individual companies, particular industries or sectors, or general market conditions. Special risks are associated with foreign investing, including currency fluctuations, economic instability and political developments. Investments in the natural resources sector involve special risks, including increased susceptibility to adverse economic and regulatory developments affecting the sector.