This post is also available in: German
In addition to their common heritage as members of the British Commonwealth, Australia, New Zealand and Canada also share similar economic characteristics—and challenges. All are affected by commodity prices through their economic dependence on iron ore (Australia), dairy (New Zealand) or oil (Canada).  And, while commodity prices have come under pressure recently, all three countries—often thought of together as "commodity currencies" or part of the "dollar bloc"—also have continued to experience growth in other areas of the economy such as the housing market, leaving central banks having to offset weak external drivers, whilst being wary of overheating the economy. Chris Siniakov and Andrew Canobi of Franklin Templeton Investments' Australian Fixed Income team provide an overview of the countries' commodity conundrum and how each country's central bank has reacted to a changing market environment.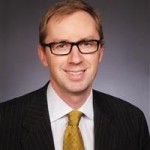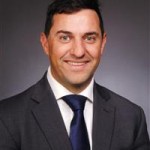 Chris Siniakov, Managing Director
Andrew Canobi, CFA, Director
Australian Fixed Income
Franklin Templeton Investments
Australia, New Zealand and Canada have been among the greatest beneficiaries of the commodity "supercycle," where high rates of growth across several emerging economies, particularly China, led to a rise in commodity prices starting in the early 2000s.
Australia's terms of trade1 benefitted the most in the early stages of the commodity supercycle, as China's fixed asset investment boom led to a sharp rise in the prices of key exports such as iron ore and coal. The benefits to New Zealand were smaller in the early stages but have proved longer lasting, as demand for agricultural exports grew in tandem with living standards in the developing markets. The benefits to Canada have largely been a function of oil prices; when oil prices increase, Canada's terms of trade have usually risen along with them.
In addition to lifting each economy's terms of trade, the commodity supercycle also raised profit margins in certain commodity-oriented sectors and encouraged businesses to invest in order to expand the scale of their operations. Over this period, business investment in Australia and Canada closely mirrored the terms of trade, with a lag of one to two years. Business investment in New Zealand followed a similar pattern, though total investment had also been boosted by a boom in residential construction following the tragic Christchurch earthquake in 2011.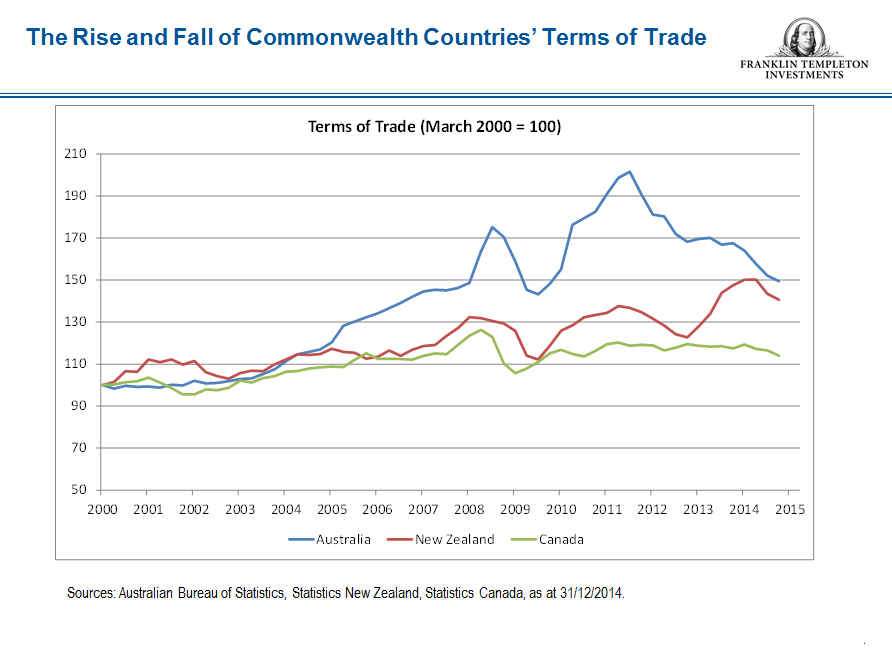 Funding the Investment Boom
Domestic savings bases have proven too small to fund such large increases in business investment, and this has resulted in deteriorating current account balances2—which effectively means an increase in borrowing from the rest of the world. But contrary to the belief that current account deficits lead to currency depreciation, the Australian, New Zealand and Canadian dollars each strengthened over this period.
We attribute much of the relative strength of these currencies to the nature of the foreign liabilities being accumulated. Thus far, Australia, New Zealand and Canada have run what we consider to be relatively high-quality current account deficits, because a large portion of the borrowed funds has been channeled into profitable business investments rather than being used to fund domestic consumption. A relatively high portion of the liabilities that have been accumulated are in the form of direct investment, which tends to be of a longer-term nature than equity or debt portfolio flows. In addition, interest rates have been set at a higher level than those of most other developed markets to account for the ongoing funding requirements created by current account deficits.
The Cycle Breaks
In much the same way that elevated terms of trade benefitted past growth, however, the recent drop in commodity prices has acted as a strong headwind to future growth. We believe business investment in Australia likely peaked in mid-2013 and the outlook in New Zealand points towards a similar slowdown over the coming year. Thus far, policy responses to slowing growth in each country have been similar—lower interest rates to stimulate household consumption and non-commodity sector investment, and the introduction of risk controls to guard against a further buildup of household debt.
Interest rates in Canada are currently lower than in Australia and New Zealand, and in the absence of a sharp correction in the current account balance, we believe the Bank of Canada has very little room for additional interest rate cuts. However, Canada's proximity to a growing US economy will likely be a tailwind for growth. In contrast, interest rates in New Zealand are high relative to other developed markets, which we think affords the Reserve Bank of New Zealand more room to ease policy to stimulate domestic activity. We also believe the deteriorating New Zealand current account balance and its large stock of net international liabilities will likely lead to a very weak New Zealand dollar in an environment where monetary policy is being eased.
In our view, the Reserve Bank of Australia (RBA) will likely continue to focus on the need for a lower exchange rate and, possibly lower cash rate, as the headwinds facing the Australian economy are amplified by the weak contribution of the government sector to growth. While it appears likely that future interest rate cuts will cause the Australian dollar to fall, the quality of Australia's current account looks better than New Zealand's, and hence a sharp depreciation of the Australian dollar seems less likely to us. We believe the RBA has further work to do around policy setting, but we believe the RBA will likely pause for the coming months to assess the impact of its policy easing implemented in February and May of this year.
The comments, opinions and analyses are the personal views expressed by the investment managers and are intended to be for informational purposes and general interest only and should not be construed as individual investment advice or a recommendation or solicitation to buy, sell or hold any security or to adopt any investment strategy. It does not constitute legal or tax advice. The information provided in this material is rendered as at publication date and may change without notice, and it is not intended as a complete analysis of every material fact regarding any country, region, market or investment.
Data from third-party sources may have been used in the preparation of this material and Franklin Templeton Investments ("FTI") has not independently verified, validated or audited such data. FTI accepts no liability whatsoever for any loss arising from use of this information, and reliance upon the comments, opinions and analyses in the material is at the sole discretion of the user. Products, services and information may not be available in all jurisdictions and are offered by FTI affiliates and/or their distributors as local laws and regulations permit. Please consult your own professional adviser for further information on availability of products and services in your jurisdiction.
Get more perspectives from Franklin Templeton Investments delivered to your inbox. Subscribe to the Beyond Bulls & Bears blog.
For timely investing tidbits, follow us on Twitter @FTI_Global and on LinkedIn.
CFA® and Chartered Financial Analyst® are trademarks owned by CFA Institute.
What Are the Risks?
All investments involve risk, including possible loss of principal. The value of investments can go down as well as up, and investors may not get back the full amount invested. Stock prices fluctuate, sometimes rapidly and dramatically, due to factors affecting individual companies, particular industries or sectors, or general market conditions. Changes in interest rates will affect the value of a portfolio and its yield. Bond prices generally move in the opposite direction of interest rates. Thus, as the prices of bonds in a portfolio adjust to a rise in interest rates, the portfolio's yield may decline. Special risks are associated with foreign investing, including currency fluctuations, economic instability and political developments.
---
1. Terms of trade measures the price of a country's exports compared with their imports. It is calculated by dividing the price of exports by the price of imports.
2. A country's current account balance is the sum of the balance of trade (exports minus imports), net income from abroad and net current transfers. A positive account balance means a country is a net lender to the rest of the world, while a negative account balance indicates that a country is a net borrower from the rest of the world. A country's current account balance is considered an important indicator of its economy's health.