This post is also available in: Dutch French Italian German Spanish Polish
South Korea's economic expansion rate has retreated in recent months, as the country comes to grips with its high household debt and the currency debasement of its chief competitor, Japan. The South Korean government has taken steps to kick-start growth in the economy, including slashing interest rates to record lows in March. The resulting depreciation of the country's currency has helped exporters and—along with lower commodity prices—have lifted equity markets so far this year. Two members of Franklin Templeton Local Asset Management based in South Korea, Sung Sik Oh and Dong-il Kim, explore the dynamic South Korean market and potential reunification with North Korea.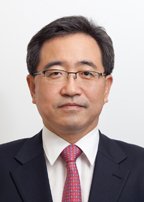 Sung Sik Oh
Chief Investment Officer–Equity
Local Asset Management–South Korea
A Look at the South Korean Equity Market:
Lower oil and commodity prices have helped boost South Korea's equity markets this year, as companies in an oil-importing, export-dependent economy have seen energy savings lift their bottom lines. Buoyed in part by the chemical sector, which typically rallies during periods of lower oil prices because many companies in the industry use petroleum-based ingredients in their products, the Korean Stock Exchange KOSPI Index has risen 9.76% year-to-date.1
The cosmetic segment of the chemical sector has performed particularly well, and falling oil prices are only part of the story. Some investors may not know that South Korean skin-care products, touted for their innovative and high-quality ingredients, have become among the most sought-after in the world. In fact, many tourists, especially from China, visit South Korea with the sole intention of shopping for skin-care products. Exports of cosmetics have also increased significantly in recent years, rising 68% from US$1.07 billion in 2012 to US$1.80 billion in 2014.2
Health care companies have also contributed to the KOSPI Index's gains this year. Manufacturers of medical devices have increased their exports 60% from US$1.966 billion in 2012 to an estimated US$3.148 billion in 2014.3 Ultrasound systems, soft contact lenses and dental implants account for about a quarter of the value of South Korea's medical-device exports.4
Additionally, government policy changes, including interest-rate cuts, have benefited building materials and construction companies. However, we don't think rate cuts will likely lure many local private investors into equities because many have become more focused on decreasing their household debt than adding to their portfolios.
The currency's effect on exporters is another challenge for South Korean investors. The Bank of Korea (BOK) appears to be closely monitoring that situation, particularly regarding the won's value versus the Japanese yen. If, however, the BOK continues cutting interest rates while the US Federal Reserve potentially increases US rates this year, we anticipate there may be capital outflows from South Korea.
As long as the global macro environment remains stable and the South Korean government continues enacting pro-growth policies, we think the outlook appears bright for South Korean equities for the rest of 2015, backed up by corporate earnings improvements, and aided by lower energy costs and a depreciating currency. We also think equities could benefit from the reform package that came into effect this year, forcing the country's largest conglomerates to spend up to 80% of their net income on dividends, domestic investment or employee salaries, or face a 10% tax on those profits. Companies have generated a lot of free cash flow, but very little of it has been returned to shareholders. Some companies have already announced share buybacks and higher dividend payouts, and, if the trend continues, we believe it would be favorable to stock valuations.
We are currently seeing potential in large-cap exporters in particular, as we think the global economy will likely recover and the South Korean won likely won't appreciate significantly against the US dollar.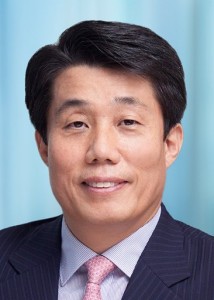 Dong-il Kim, CFA 
Chief Investment Officer–Fixed Income
Local Asset Management–South Korea
Potential Benefits of Reunification with North Korea:
Laying the groundwork for reunification with North Korea is part of the South Korean government's long-term economic plan. When—or if—it happens, we believe it could be a great opportunity for South Korea.
In our view, reunification would expand the domestic market for South Korean companies and allow the combined country to better access commodities through shared pipelines. Additionally, we believe the South Korean government would be able to cut defense spending, which consumes about 2.8% of GDP,5 by a substantial amount. The money saved could be used to boost the domestic economy.
The economic divide between the two countries cannot be understated: South Korea's GDP totals US$1.13 trillion,6 while North Korea's GDP is estimated to be $US40 billion.7 South Korean companies have tried to bridge that gap by entering into economic endeavors with the North Korean government. Since 2000, South Korea's Hyundai Asan and the North Koreans have operated the Gaeseong Industrial Complex (GIC). Located in North Korea, just 38 miles from Seoul, the GIC combines South Korea's capital and technology with North Korea's land and labor. As of year-end 2014, 124 companies produced about US$470 million of products with 54,000 North Korean workers.8 Even though the GIC has been closed temporarily for political issues, and has been the scene of recent wage disputes, we believe the GIC likely will improve the relationship between North and South. And some politicians in South Korea insist more GIC-like projects in other areas of North Korea would further enhance the relationship.
Overall, we think reunification would be a positive development for equity markets in the long term. Despite forecasts of massive costs and temporary social disorder ahead, the benefits of reunification would outweigh the incurred cost, in our view, bringing a new growth momentum for the combined Korean economy from a long-term perspective, as we think it did for the German economy.
Get more perspectives from Franklin Templeton Investments delivered to your inbox. Subscribe to the Beyond Bulls & Bears blog.
For timely investing tidbits, follow us on Twitter @FTI_Global and on LinkedIn.
CFA® and Chartered Financial Analyst® are trademarks owned by CFA Institute.
The comments, opinions and analyses are the personal views expressed by the investment managers and are intended to be for informational purposes and general interest only and should not be construed as individual investment advice or a recommendation or solicitation to buy, sell or hold any security or to adopt any investment strategy. It does not constitute legal or tax advice. The information provided in this material is rendered as at publication date and may change without notice, and it is not intended as a complete analysis of every material fact regarding any country, region market or investment.
Data from third-party sources may have been used in the preparation of this material and Franklin Templeton Investments ("FTI") has not independently verified, validated or audited such data. FTI accepts no liability whatsoever for any loss arising from use of this information, and reliance upon the comments, opinions and analyses in the material is at the sole discretion of the user. Products, services and information may not be available in all jurisdictions and are offered by FTI affiliates and/or their distributors as local laws and regulations permit. Please consult your own professional advisor for further information on availability of products and services in your jurisdiction.
What Are the Risks?
All investments involve risk, including possible loss of principal. The value of investments can go down as well as up, and investors may not get back the full amount invested. Stock prices fluctuate, sometimes rapidly and dramatically, due to factors affecting individual companies, particular industries or sectors, or general market conditions. Special risks are associated with foreign investing, including currency rate fluctuations, economic instability and political developments. Investments in developing markets involve heightened risks related to the same factors, in addition to risks associated with these markets' smaller size, lesser liquidity and the potential lack of established legal, political, business and social frameworks to support securities markets. Currency rates may fluctuate significantly over short periods of time, and can reduce returns.
---
1. Source: Bloomberg L.P., as at 1 June 2015. Indexes are unmanaged, and one cannot invest directly in an index. Past performance does not guarantee future results.
2. Source: Korea Pharmaceutical Traders Association.
3. Source: US International Trade Administration.
4. Source: Korea Pharmaceutical Traders Association.
5. Source: The World Bank, as at 2013.
6. Source: The World Factbook, the Central Intelligence Agency, as of year-end 2014 (estimate).
7. Source: Ibid, as at year-end 2013 (estimate).
8. Source: The Ministry of Unification, as at 31 December 2014.