Franklin Templeton's Notes From The Trading Desk offers a weekly overview of what our professional traders and analysts are watching in the markets. The European desk is manned by eight professionals based in Edinburgh, Scotland with an average of 15 years of experience whose job it is to monitor the markets around the world. Their views are theirs alone and are not intended to be construed as investment advice.
Monday, July 27
Last week saw equity markets give back some of their recent gains amid some concern about commodities and in the absence of other positive catalysts. Corporate earnings, another focus for equity markets, added to the negative tone in the wake of disappointing earnings from a number of technology heavyweights. As a result, equity markets were, by and large, lower across the board.
The Digest
Commodity Weakness Shows Through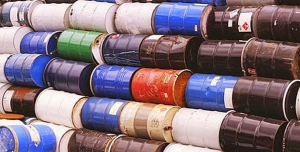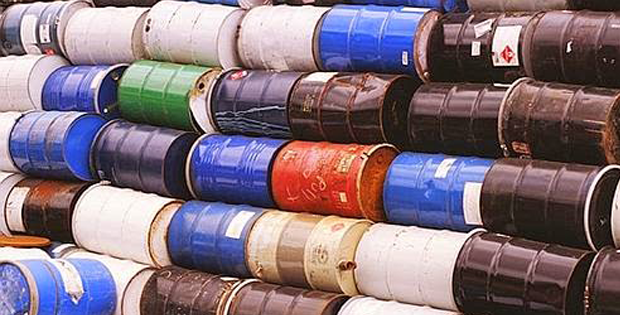 There were some sharp declines in commodities stocks over the course of the week, prompted by a number of factors. Higher than average US crude supplies contributed to falling oil prices and there were significant falls in copper and gold prices, which hit six- and five-year lows respectively during the week.
Among the explanations put forward by commentators for these declines was the suggestion that expectations of a US Federal Reserve (Fed) rate hike would continue to support the dollar. There were also some signs of a weakening in the global economy, including some disappointing data from China, an unexpected fall in sales of new homes in the United States and slowing German factory-output growth.
Looking at oil specifically, a number of further factors have been cited as reasons for recent pricing declines: heightened competition from the Organisation of Petroleum Exporting Countries (OPEC) with the lifting of Iran sanctions, a recent increase in Iraqi production, and the ongoing Saudi strategy to maintain market share.
Aside from the decline in the prices of underlying commodities, basic resources stocks were also hit by a raft of downbeat second quarter numbers from miners struggling to commit to progressive dividends while boosting production against the backdrop of a falling market.
Greece Crisis Behind Us (for now)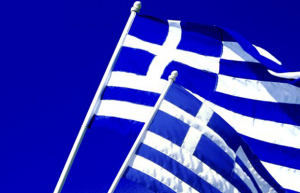 Greek negotiations on the third bailout will commence this week. The programme is likely to impose a significant fiscal tightening on an economy which is already back in recession and where confidence has suffered a big shock.
The road ahead won't be easy, in our view;although we may continue to see headlines, the Greek saga will no longer be the market moving force it has been in recent times. We can already see the effects of fading investor concerns in the yields on Greek 10-year bonds.
The Athens Stock Exchange is expected to reopen this week although the date of opening has not yet been confirmed.
Around The World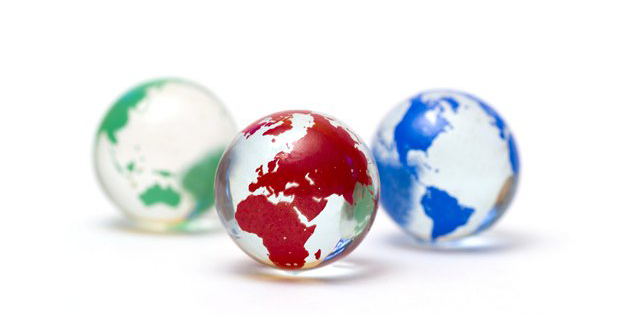 Last Week
Look Out For… (July 28 to August 3):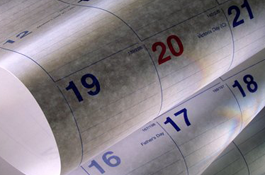 Tuesday, July 28
Wednesday, July 29
Thursday, July 30
Friday, July 31
Europe
European markets drifted lower in a quiet week on the macro front with few of the dramatic developments we have become accustomed to from Greece in recent months. All the major regional indices closed the week lower. The so-called safe havens of Germany and the United Kingdom were the underperformers, while peripherals Italy and Spain were relative outperformers. It is important to remember that there had been some significant gains across Europe the prior week so it is possible that some profit taking will have exaggerated moves lower last week.
In the United Kingdom, all nine Bank of England (BOE) policymakers voted to hold interest rates at 0.5% in July, minutes of the meeting show. However, there were signs some Monetary Policy Committee (MPC) members are edging closer to backing a rate rise. The minutes said "a number" of MPC members saw a rising risk of UK inflation heading above the 2% target in the medium term. Last week, BOE Governor Mark Carney indicated that interest rates may rise "at the turn of this year."
Americas
US markets also closed lower on the week as corporate earnings dominated news flow. In the United States, materials, energy and industrials proved the big underperformers.
Asia
Asian equities were also lower on the week. China outperformed the region on sustained market intervention by government entities. There were reports that Beijing has spent five trillion yuan propping up stock markets so far this summer, which would be around 10% of China's 2014 GDP and more than was spent on the stimulus package back in 2008. Chinese equities initially held up relatively well on Friday after disappointing preliminary manufacturing data for July.
The data was initially taken as a positive for equities on the basis that it might act as a catalyst for further stimulus from the Peoples Bank of China (PBOC).
However, today (Monday, July 27) there were some dramatic declines, possibly in the wake of headlines suggesting the International Monetary Fund (IMF) had called on Beijing officials to 'unwind intervention measures' as market prices should be allowed to settle on the back of natural 'market forces'.
In Australia, stocks markets were weighed down, unsurprisingly, by the materials and energy sectors. The Aussie dollar also had a volatile week following the release of minutes of the Monetary Policy Meeting of the Reserve Bank of Australia board.
Week Ahead
Monetary Policy:
The US Federal Open Market Committee (FOMC) announces its rate decision on Wednesday (July 29). While Fedspeak has been more hawkish lately, we believe a rate hike on Wednesday is highly unlikely. Any changes in the subsequent statement will be dissected, as usual, in an attempt to gain insight into the date of lift-off.
The European Central Bank (ECB) is scheduled to publish its economic bulletin on Thursday.
Economic Data:
The main focus of the week will be corporate earnings releases as we see the busiest week so far and we'll be on the lookout for some improvement on what has so far been a slightly disappointing season.
On Thursday, the US Bureau of Economic Analysis (BEA) provides annual revisions to its gross domestic product (GDP) data, incorporating updated source data as well as methodological changes related to seasonal patterns in the GDP accounts.
Politics:
There are no major political events scheduled this week. Lawmakers in some countries have already embarked on summer recesses.
Views You Can Use
Insight From Our Investment Professionals
European Drama Hasn't Derailed US Growth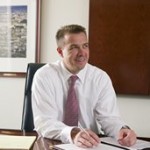 With the Greek debt crisis coming to a head and China's equity market experiencing a correction, the summer doldrums have not been in effect this year—except in the United States, where relatively calm economic conditions have prevailed.
The recent turmoil in the eurozone and China, however, has roused US investors to attention, and many wonder if the relatively healthy US economy will be jolted by some resultant market volatility.
Ed Perks, executive vice president and chief investment officer, Franklin Equity Group, provides his views on US markets, and discusses why he thinks, despite challenges facing some parts of the world, the US economy is likely to continue on its growth trajectory. Read more
The Rise of the Renminbi: Will China's Yuan Become a Global Reserve Currency?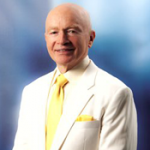 In recent months, China has stepped up a longstanding campaign for its currency (officially called the renminbi [RMB] but also referred to as the yuan), to be included as a part of the composition of the International Monetary Fund's (IMF's) Special Drawing Rights (SDR).
While the media is abuzz with the potential market implications of China's currency achieving status as an international reserve currency—one which can be held by central banks and other major financial institutions to pay off international debt obligations—Mark Mobius believes that at one level, the issue is somewhat arcane. Read more
To get insights from Franklin Templeton delivered to your inbox, subscribe to the Beyond Bulls & Bears blog.
For timely investing tidbits, follow us on Twitter @FTI_Global and on LinkedIn.
Important Legal Information
This article reflects the analysis and opinions of Franklin Templeton's European Trading Desk as of July 27, 2015, and may vary from the analysis and opinions of other investment teams, platforms, portfolio managers or strategies at Franklin Templeton Investments. Because market and economic conditions are often subject to rapid change, the analysis and opinions provided may change without notice. An assessment of a particular country, market, region, security, investment or strategy is not intended as an investment recommendation, nor does it constitute investment advice. Statements of fact are from sources considered reliable, but no representation or warranty is made as to their completeness or accuracy. This article does not provide a complete analysis of every material fact regarding any country, region, market, industry or security.
Nothing in this document may be relied upon as investment advice or an investment recommendation.
Data from third-party sources may have been used in the preparation of this material and Franklin Templeton Investments ("FTI") has not independently verified, validated or audited such data. FTI accepts no liability whatsoever for any loss arising from use of this information and reliance upon the comments, opinions and analyses in the material is at the sole discretion of the user. Products, services and information may not be available in all jurisdictions and are offered by FTI affiliates and/or their distributors as local laws and regulations permit. Please consult your own professional adviser for further information on availability of products and services in your jurisdiction.
What Are the Risks?
All investments involve risk, including possible loss of principal. The value of investments can go down as well as up, and investors may not get back the full amount invested. Stock prices fluctuate, sometimes rapidly and dramatically, due to factors affecting individual companies, particular industries or sectors, or general market conditions.  Bond prices generally move in the opposite direction of interest rates. Thus, as prices of bonds in an investment portfolio adjust to a rise in interest rates, the value of the portfolio may decline. Investments in foreign securities involve special risks including currency fluctuations, economic instability and political developments. Investments in developing markets involve heightened risks related to the same factors, in addition to those associated with their relatively small size and lesser liquidity.
Links to External Sites
Franklin Templeton Investments is not responsible for the content of external websites.
The inclusion of a link to an external website should not be understood to be an endorsement of that website or the site's owners (or their products/services).
Links can take you to third party sites/media with information and services not reviewed or endorsed by us. We urge you to review the privacy, security, terms of use, and other policies of each site you visit as we have no control over, and assume no responsibility or liability for them.