This post is also available in: Dutch French Italian German Spanish Polish
In the aftermath of the 2007-2009 global financial crisis, investors in many markets grew comfortable with low levels of volatility, aside from a few scattered market shocks. This summer, we have seen signs of heightened market volatility around the globe tied to concerns about Greece, China, and a potential change in US monetary policy come autumn. Matthias Hoppe, senior vice president and portfolio manager, Franklin Templeton Solutions, says the summer swoon may be a harbinger of more market bumps to come, and argues that traditional methods of seeking diversification to smooth out the ride need to be rethought, as the volatility grip tightens.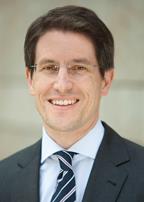 Matthias Hoppe
Senior Vice President, Portfolio Manager
Franklin Templeton Solutions
Since the financial crisis there has been a sea change in investors' attitudes to their portfolios. These days, it seems to us, investors are not looking for portfolios to take a lot of risk to generate a high-digit positive return. Instead they are looking for solutions that have the potential to offer some stability within a certain level of risk. Increasingly, we recognise that many investors seem less concerned about whether portfolios outperform a benchmark, and are focusing more on the outcome they can expect from their investments.
These considerations, coupled with challenges inherent in the current investment environment, poses the potential to disrupt traditional multi-asset approaches (see What is Risk-Factor Investing sidebar).That's been one of the drivers for our teams, focusing on our long-adopted risk-factor approach across a number of strategies.
The experience of the financial crisis suggests to us that when there is a big market shock, correlation between asset classes tends to increase, causing them to move more in sync. We think this limits investors' ability to reap the full benefit of diversification1, and suggests that a successful investment strategy requires a combination of skills and ability to make a number of independent trades or investments in a specific time period, typically a year.
A cursory glance across the investment landscape gives an indication of the extent of the challenge for traditional portfolio managers and investors.
We, as a team, are optimistic on global growth, which we see as a positive sign for risky assets such as equities. However, we recognise that very few risk assets—even those considered to be "safe assets"—are not without their challenges. Most face some kind of headwind.
That means an investor or portfolio manager has to look across the field in more depth. For example, fixed income is in a challenging environment now, with near record-low interest rates in many of the world's developed economies. It is difficult for an investor to generate a return from this asset class. As an alternative, some investors may look to emerging markets for potential opportunities.
While we are now positive on the eurozone, profitability in the region has lagged in the past. In the United States, we have seen near-record levels of profitability as US firms generate profit from the dollar's rising value against other global currencies, prompting concerns about a possible bubble.
Finding Stability in a Volatile World
Against this background and increasingly obvious divergence in monetary policy around the world, we think the long period of very low volatility that markets in general have been experiencing is likely to be coming to an end.
We have already seen some signs this summer of the type of increased volatility we expect to see going forward.  We strive to manage our strategies within a volatility range by controlling the risk contribution of different asset classes in our portfolios. We actively allocate weightings to different risk factors depending on our top-down market view, and always keep in mind that one risk factor should not overly dominate the portfolio.
That has led to an evolution in the way we view our portfolios. In the past, we showed risk contribution by asset class, in equities, currencies and bonds.
Now, we bucket all of our investments into one of four styles to be more transparent and ensure our portfolio is well diversified.
Growth: Strategies that aim to find opportunities that are deemed to have good growth potential
Defensive: Strategies that aim to protect investors against significant losses from major market downturns
Stable: Strategies that aim to offer consistently higher returns than money markets while taking on modestly higher amounts of risk
Opportunistic: Strategies, either growth or defensive, that aim to capitalise on market dislocations or valuations that occur over short-term time horizons
By combining these strategies, we make sure the portfolio is not biased towards just one direction. Even certain fixed income investments can present growth characteristics, for instance, and shouldn't be considered as defensive. By combining these strategies in the portfolio, our aim is to build a much more diversified portfolio in terms of managing the effective correlation.2 In this way, we aim to manage the downside of market developments as well as the upside.
That's where we think the real value lies. And we believe it's not so much about skills in predicting the timing of the next market crash, but much more about aiming for a very well-diversified portfolio that has truly uncorrelated investments.
The comments, opinions and analyses are the personal views expressed by the investment manager and are intended to be for informational purposes and general interest only and should not be construed as individual investment advice or a recommendation or solicitation to buy, sell or hold any security or to adopt any investment strategy. It does not constitute legal or tax advice. The information provided in this material is rendered as at publication date and may change without notice and it is not intended as a complete analysis of every material fact regarding any country, region, market or investment.
Data from third-party sources may have been used in the preparation of this material and Franklin Templeton Investments ("FTI") has not independently verified, validated or audited such data. FTI accepts no liability whatsoever for any loss arising from use of this information, and reliance upon the comments, opinions and analyses in the material is at the sole discretion of the user. Products, services and information may not be available in all jurisdictions and are offered by FTI affiliates and/or their distributors as local laws and regulations permit. Please consult your own professional advisor for further information on availability of products and services in your jurisdiction.
Get more perspectives from Franklin Templeton Investments delivered to your inbox. Subscribe to the Beyond Bulls & Bears blog.
For timely investing tidbits, follow us on Twitter @FTI_Global and on LinkedIn.
What Are the Risks?
All investments involve risks, including possible loss of principal. The value of investments can go down as well as up, and investors may not get back the full amount invested. Stock prices fluctuate, sometimes rapidly and dramatically, due to factors affecting individual companies, particular industries or sectors, or general market conditions. Special risks are associated with foreign investing, including currency fluctuations, economic instability and political developments. Investments in derivatives involve costs and create economic leverage, which may result in significant volatility and cause losses that significantly exceed the initial investment. Short sales involve the risk that losses may exceed the original amount invested. Liquidity risk exists when securities have become more difficult to sell at the price they have been valued.
_________________________________________
1. Diversification does not guarantee profit or protect against risk of loss.
2. Correlation measures the degree to which two investments move in tandem. Correlation will range from 1 (perfect positive correlation, where two items historically always moved in the same direction) and -1 (perfect negative correlation, where two items historically always moved in the opposite direction)