This post is also available in: Dutch French Italian German Spanish Polish
Investors expecting the usual summer lull in the global financial markets were in for a shock in recent months, as a series of developments from Greece to China sent uncertainty and volatility rocketing across the globe. Now, as many market participants return to their desks after a prolonged summer break, David Zahn, head of European Fixed Income, Franklin Templeton Fixed Income Group, looks beyond the headlines of "The Great Fall of China," turns to the biggest developments of recent months and shares some insights that even the keenest observers may have missed.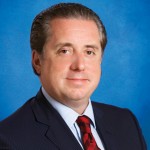 David Zahn, CFA, FRM
Head of European Fixed Income
Senior Vice President
Franklin Templeton Fixed Income Group
Amid all the noise and panic in markets around the world during recent weeks—prompted in part by uncertainty over China's economic path—it seems to have gone unremarked that the European fixed income sector has been relatively unaffected by the precipitous declines that have beset other parts of the investment landscape.
We think this shows the sector is moving on from the volatility it has experienced in the past. It also means we can hope to find investment opportunities in a market that is dislocated.
For example, it seems to us that investment grade credit in Europe—the higher-quality bonds—appears, in general, more attractive than it has been for several years.
This gives us as investment managers the chance to look again at our portfolios and perhaps engage in some reallocation.
Eurozone Quantitative Easing (QE) Remains on Track
It's true that events in China, and more specifically global investors' responses to them, have overshadowed developments in the eurozone in recent weeks. However, there have been some important changes in Europe that have put the eurozone economy at large on steadier ground.
If we look back to the beginning of the summer, there were three major tailwinds helping nudge the eurozone economy forward: the depreciation of the euro currency; the dramatically lower price of oil; and the European Central Bank's (ECB) QE programme.
QE in the eurozone is still in place and the ECB has stated it expects the programme to run its course. In fact, in its September 3 meeting, the ECB increased the programme's buying scope.1
Meanwhile the price of Brent crude oil has fallen to a new low for the year in August, slipping to just under $45 a barrel, declining further from July.
Euro weakness has helped benefit export growth in the region this year.  While that factor has acted to support overall growth in the region, we think a lot of the growth in Europe has probably now already happened and as the euro has bounced off its 2015 lows, we would expect that growth likely to slow down through the remainder of the year.
What we think that means is the ECB will probably have to extend its QE programme beyond September 2016. Obviously this would be data dependent, but the central bank will likely want to send a clear message to the market that it will continue to be there to provide ample liquidity for the foreseeable future.
We, in Europe, are at a very different stage of the economic cycle, and are likely to continue to see an easier monetary policy approach. Of course, the eurozone does not operate in isolation—it makes up just one of the arms of the global financial system—so another potential development on our radar which could shake things up is the interest rate situation in the United States. Everybody is focused on when the US Federal Reserve will raise rates, and what the impact will be.
I don't actually think the timing of any rate rise in itself, whether it's this month, December or early next year, should be a concern. Tightening monetary policy should be positive for the US dollar and demonstrates the US economy has firm growth, but when it does happen, we would expect some nerves in the market which could create some opportunities.
Greek Saga Continues
One of the most pressing topics for investors earlier on in the summer was the effect of the Greek debt crisis on the wider eurozone. An agreement in late July brought some short-term closure to the situation, but I think it is likely that we have not heard the last of the Greece saga.
The Greek parliamentary election on September 20 may create some short-term volatility, but I don't think it should derail any aspects of the rescue package that all sides have now agreed on. Nevertheless, I do think it does raise some headline risk that we should be aware of.
Taking an Active Approach
Whichever way you look at it during times of volatility, active management allows us as managers to assess our fundamental view over the next couple of years and position the portfolios accordingly. If you follow an index or invest in an index-based product, you just indiscriminately own whatever is in the index. I think the present market environment allows active managers the opportunity to be more strategic in our approach, to buy credit that was undesirable at a previous level.
Additionally, we believe it's positive to build a portfolio that can move between different asset classes, including currencies, and also be able to adjust the duration.2 Therefore, volatility doesn't necessarily mean bad news for active investors; on the contrary, we believe it opens up doors for those brave enough to take positions on in a longer term view.
The comments, opinions and analyses are the personal views expressed by the investment manager and are intended to be for informational purposes and general interest only and should not be construed as individual investment advice or a recommendation or solicitation to buy, sell or hold any security or to adopt any investment strategy. It does not constitute legal or tax advice. The information provided in this material is rendered as at publication date and may change without notice and it is not intended as a complete analysis of every material fact regarding any country, region, market or investment.
Data from third-party sources may have been used in the preparation of this material and Franklin Templeton Investments ("FTI") has not independently verified, validated or audited such data. FTI accepts no liability whatsoever for any loss arising from use of this information, and reliance upon the comments, opinions and analyses in the material is at the sole discretion of the user. Products, services and information may not be available in all jurisdictions and are offered by FTI affiliates and/or their distributors as local laws and regulations permit. Please consult your own professional advisor for further information on availability of products and services in your jurisdiction.
Get more perspectives from Franklin Templeton Investments delivered to your inbox. Subscribe to the Beyond Bulls & Bears blog.
For timely investing tidbits, follow us on Twitter @FTI_Global and on LinkedIn.
What Are the Risks?
All investments involve risks, including possible loss of principal. The value of investments can go down as well as up, and investors may not get back the full amount invested. Stock prices fluctuate, sometimes rapidly and dramatically, due to factors affecting individual companies, particular industries or sectors, or general market conditions. Special risks are associated with foreign investing, including currency fluctuations, economic instability and political developments. Investments in derivatives involve costs and create economic leverage, which may result in significant volatility and cause losses that significantly exceed the initial investment. Short sales involve the risk that losses may exceed the original amount invested. Liquidity risk exists when securities have become more difficult to sell at the price they have been valued.
1. The central bank said it would raise the purchase limit of a single country's debt stock from 25% to 33%, and revised inflation forecast downwards to 0.1% from 0.3%.
2.  Duration represents a measure of the sensitivity of the price of a fixed-income investment to a change in interest rates, expressed in a number of years.