Reasonably satisfied with the moderate pace of the Australian economy's growth, the Reserve Bank of Australia (RBA) decided not to cut its benchmark lending rate at its 6 October meeting. Other market watchers, however, maintain that bumps in the road remain and further easing is necessary to smooth over the financial rough patches. Andrew Canobi, director of the Australian Fixed Income team, believes maintaining a weak currency to support exports is only part of the solution. He says Australia's central bankers will be keeping a close eye on developments in the United States and China as they seek to bolster growth.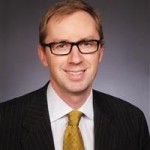 Andrew Canobi, CFA
Director, Australian Fixed Income
Franklin Templeton Investments
Despite cutting its own interest rates twice already this year, we think Australia's central bank, the Reserve Bank of Australia (RBA) is eagerly awaiting a rate hike from its counterpart in the United States, the US Federal Reserve (Fed). At its most recent monetary policy committee meeting on 6 October, the RBA determined that further stimulus for the Australian economy was not necessary at this time and chose to maintain the benchmark lending rate at a record low 2%.
This wasn't a surprise to us: The Australian economy has been growing at a moderate pace, and unemployment levels have stabilized in the low 6% area.1 We think that with inflation dynamics relatively stable, the RBA is likely to keep interest rates on hold unless there is a meaningful change in the country's economic fundamentals.
We believe, on the other hand, that the RBA would welcome an interest-rate increase from the Fed. Higher US rates would narrow the interest-rate differential between Australia and the United States, which would likely help the Australian dollar remain at its current low levels or decline even further. In our view, the RBA would prefer not to lower interest rates from the 2% level unless conditions deteriorate and warrant further stimulus. Like the central banks of other developed economies, the RBA is keen to see government reform stimulate business investment to help spur growth and reduce the reliance on monetary policy.
We are already seeing signs that the RBA's accommodative monetary policies are starting to gain traction. The devalued currency, which now trades at around 70 cents to the US dollar, has lifted exports and made domestic products more competitively priced than imports. It also has boosted other industries such as tourism and education as visitors and students find Australia a more reasonably priced destination. Australian manufacturers also appear to have benefitted, as a key indicator has shown the manufacturing sector has expanded for the third straight month.2
Some observers, however, believe deteriorating global economic conditions and what they consider high unemployment rates justify additional interest-rate cuts. Meanwhile, the second quarter's sluggish 0.2% gross domestic product (GDP) growth rate troubled one analyst enough to warn that within the next 12 months Australia has a one-in-three chance of falling into its first recession3 in more than 20 years.
Although such headlines are definitely attention grabbing, we do not believe they reflect the true direction of the Australian economy. Outside of the battered mining-related sectors, we have seen conditions gradually improve. Overall, we think the Australian economy is neither hot nor cold at present. Despite disappointing economic performance in the second quarter, we expect GDP growth to be about 2.5% over the next year, which is below average compared with recent years, but is still a healthy level.4
China Blues
One of Australia's primary exports is iron ore, and China's appetite for the commodity has been waning, along with its rate of economic growth. The resulting plunge in iron ore and other key commodity prices has weakened Australia's terms of trade5 considerably. Australia also has seen a steep drop in capital spending in the natural resources sector, which had made up 8% of the country's GDP in 2013. By the time the sector's capital spending levels out in another two years or so, the decline will likely represent about 5% of GDP.6 In turn, the commodities collapse caused wage growth in Australia to slow considerably from the highs experienced during the mining boom. These forces have acted as headwinds to household consumption and business investment growth.
It's important to recognise, however, whilst China's growth is moderating, its economy continues to expand and transition towards more domestic consumption. Over the medium to long term, we believe China will be a positive for the Asia-Pacific region, including Australia. We have already observed this with large investment from China into Australian sectors such as tourism, education, agriculture and real estate.
The comments, opinions and analyses are the personal views expressed by the investment manager and are intended to be for informational purposes and general interest only and should not be construed as individual investment advice or a recommendation or solicitation to buy, sell or hold any security or to adopt any investment strategy. It does not constitute legal or tax advice. The information provided in this material is rendered as at publication date and may change without notice, and it is not intended as a complete analysis of every material fact regarding any country, region, market or investment.
Data from third-party sources may have been used in the preparation of this material and Franklin Templeton Investments ("FTI") has not independently verified, validated or audited such data. FTI accepts no liability whatsoever for any loss arising from use of this information, and reliance upon the comments, opinions and analyses in the material is at the sole discretion of the user. Products, services and information may not be available in all jurisdictions and are offered by FTI affiliates and/or their distributors as local laws and regulations permit. Please consult your own professional adviser for further information on availability of products and services in your jurisdiction.
Get more perspectives from Franklin Templeton Investments delivered to your inbox. Subscribe to the Beyond Bulls & Bears blog.
For timely investing tidbits, follow us on Twitter @FTI_Global and on LinkedIn.
CFA® and Chartered Financial Analyst® are trademarks owned by CFA Institute.
What Are the Risks?
All investments involve risk, including possible loss of principal. The value of investments can go down as well as up, and investors may not get back the full amount invested. Changes in interest rates will affect the value of a portfolio and its yield. Bond prices generally move in the opposite direction of interest rates. Thus, as the prices of bonds in a portfolio adjust to a rise in interest rates, the portfolio's yield may decline. Special risks are associated with foreign investing, including currency fluctuations, economic instability and political developments.
_______________________________________________________________
1. Source: Australian Bureau of Statistics, as at August 2015, 10/9/2015.
2. Source: Australian Industry Group, as at September 2015.
3. A recession is defined as two consecutive quarters of negative gross domestic product growth. There is no assurance that any estimate or forecast will be realised.
4. There is no assurance that any estimate or forecast will be realised.
5. Terms of trade measures the value of a country's exports compared with their imports. It is calculated by dividing the price of exports by the price of imports.
6. Source: Reserve Bank of Australia (RBA), opening statement by RBA Governor Glenn Stevens to the Australian House of Representatives Standing Committee on Economics, 18/9/2015.
7. Duration is a measurement of a bond or a portfolio's sensitivity to interest-rate movements, usually expressed in years.