Franklin Templeton's Notes from the Trading Desk offers a weekly overview of what our professional traders and analysts are watching in the markets. The European desk is manned by eight professionals based in Edinburgh, Scotland, with an average of 15 years of experience whose job it is to monitor the markets around the world. Their views are theirs alone and are not intended to be construed as investment advice.
Monday, April 4, 2016
It was a mixed week for global equities as currency moves were the main talking point, following dovish commentary from US Federal Reserve (Fed) Chair Janet Yellen on Tuesday (March 29). European markets had a tough week and closed lower for the third week in a row, as a stronger euro weighed on equities, whilst the United States fared better on the back of Yellen's speech and US dollar weakness. Asia markets followed a similar pattern to Europe and were generally lower on the week, with Japan as the underperformer.
The Digest
Currency Moves Drive Markets Following Dovish Speech from Yellen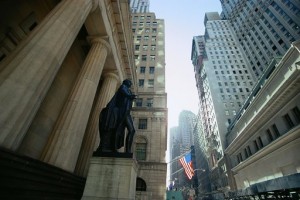 The most anticipated event of the holiday-shortened week was Fed Chair Yellen's testimony to the Economic Club of New York after the European market close on Tuesday. Yellen surprised markets by striking an extremely dovish tone, negating much of the hawkish rhetoric we'd seen from Fed members in the previous week. There was focus was on the lack of inflation, and Yellen commented that it was too early to tell if the pick-up in core inflation is sustainable, also citing the slowdown in China and the macro effects of oil prices as issues facing the global economy. The possibility of an April rate hike all but disappeared in the eyes of shorter-term investors as Yellen said she considered it appropriate for the Federal Open Market Committee to proceed cautiously in adjusting policy.
Other Fed members spoke later in the week and largely echoed Yellen's views, with Charles Evans warning at the Luncheon before the Forecasters Club of New York that inflation could top out around 1.8% later this year, and Dennis Lockhart noting that even with positive data readings, it is not mandatory that the Fed moves in April. With an April hike looking to be off the cards, there are doubts as to whether the Fed will find room for an interest rate hike in June, as this meeting comes less than 10 days before the United Kingdom votes on whether it should stay as a member of the European Union (EU).
Weakness in the US dollar spilled over, and with the British pound out of favour as Brexit (British-exit) fears continue, the euro was the default buy, gaining against the dollar on the week and weighing on euro-area equities. The weaker euro has recently been a driver of exports and foreign exchange tailwinds—with this benefit removed there are now further worries over first-quarter earnings growth in Europe, so it was not surprising to us to see some profit taking in equities. The Japanese yen also benefited from the move in the US dollar, driving underperformance on the Japanese stock market index last week, along with some weaker macro data.
Looking at US macro data, it's worth noting that despite the dovish communique from Yellen and colleagues, data released last week pointed towards an improving economy. The highly anticipated nonfarm payrolls on Friday (April 1) saw jobs growth beat expectations, coming in at 215,000 (against an expected 205,000) in the 73rd straight month of expansion, whilst average hourly earnings also expanded at a faster pace. The unemployment rate did pick up moderately, but this was a result of an uptick in the participation rate of the US labour force, so overall it gave us a positive reading on the economy.
Around The World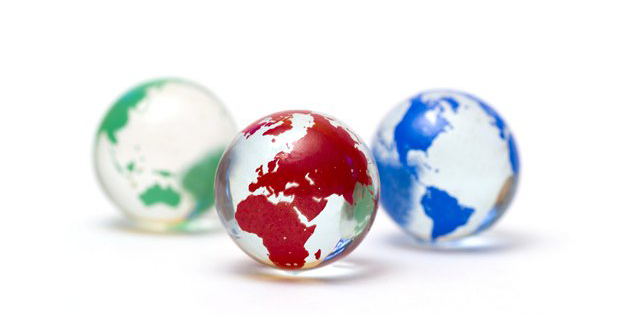 Last Week
Look Out For… (April 4 to April 11):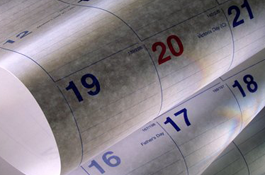 Monday, April 4
Tuesday, April 5
Wednesday, April 6
Thursday, April 7
Friday, April 8
Monday, April 11
Europe
It was a week of moderate losses across European markets. The main focus from a European perspective was continued deflation in the preliminary March consumer price index (CPI) readings.
French CPI was in line with estimates, with Spanish data missing its target, while Germany was the stand-out as the inflation rate snuck into positive territory, but remained very low. This underlying weakness saw a safe-haven bid in European government bonds.
Elsewhere, euro-area bank lending picked up and has been rising solidly. Following the €30 billion increase in bank lending to households and non-financial corporates in January, there was a similarly large increase of €27 billion in February. This pushed the annual rate of growth up to 1.3%, which is still modest but continues the steady upward trajectory. However, the European banking sector continues to come under pressure with further reports of falling revenues and speculation of further capital rises.
Greece has also returned to the headlines amid reports that the International Monetary Fund (IMF) is pushing the Greek government to take further measures and reforms. If no progress is made there is speculation that the IMF will threaten to leave the aid programme. The institutions—EU, European Central Bank (ECB), and IMF—return to Athens today to resume negotiations.
Americas
US markets fared better last week, and it was really all about Yellen. Equities were also helped by a raft of better data including the nonfarm payrolls data and solid pick-ups in manufacturing surveys. The February price consumption expenditures (PCE) price index released at the start of last week was slightly light on estimates, but still at the up-end of the Fed 2016 forecast.
Asia
In Asia, markets were generally lower for the week, with Japan leading the region lower. We saw some fading macro data highlighting continuing fears over the Japanese economy. Data published last week showed an increase in unemployment and a decrease in industrial production—the sharpest decline since March 2011. Compounding the issues, there had been speculation at the start of the week that Japanese Prime Minister Shinzo Abe would announce extra budget spending for 2016 in the region of five to ten trillion yen. He disappointed by saying that spending would be front-loaded, setting the selloff for the week in motion. Further weakness in the dollar compounded Japanese market weakness last week.
At the other end of the spectrum, China's official manufacturing purchasing manager's index (PMI) saw the first expansion since June 2015 at 50.2 (against an estimation of 49.4) with non-manufacturing PMI rising to 53.8. The internal components also appear to give hope that the easing the People's Bank of China (PBOC) has announced is beginning to take hold, as both export orders and input prices rose. This may give some strength to the April reading. Positive data and a weaker US dollar saw the PBOC set the Chinese yuan at stronger levels which continues to stave off devaluation concerns.
Finally, the Australian index was weighed on by financials amid concerns about increasing provisions at the banks as non-performing loans to the resource industry start to rise on lower commodity prices.
Week Ahead
Monetary Policy
The highlight of the week may be the minutes from last week's Fed meeting which are released on Wednesday (April 6) and may give us more colour on Yellen's thinking and also how broad-based support for her dovish stance is within the Fed. Janet Yellen is speaking again on Tuesday, as are a number of Fed speakers throughout the week.
Elsewhere, the Bank of England publishes the record of the Financial Policy Committee's March meeting on Tuesday (April 5) and on Thursday (April 7), the ECB will be also releasing the minutes of the March meeting and focus will be on any signs of dissent. Several ECB members will be speaking at conferences during the week.
Interest rate decisions are expected from Australia, India and Singapore's monetary authorities.
Economic Data
It will be a very busy week on the macro calendar in Europe, with most European countries reporting  industrial production and trade balance. On Tuesday, German factory orders for February are scheduled for publication. These are considered a leading indicator of industrial output.
Foreign reserve data and services PMI data out of China will most likely dominate headlines in Asia on the macro front. In Japan, labour cash earnings and current account balance for February will be the data points to watch.
In the United States, the Fed minutes will be the macro highlight, but there are a few other data points to watch, including factory orders and trade balance data.
Politics
In Europe focus will be on the rhetoric surrounding Brexit referendum and the European migrant crisis, with migrants now being sent back from Greece to Turkey. It will also be interesting to keep an eye on the situation in Greece after this morning's headlines.
Views You Can Use
Insight from Our Investment Professionals
An Integrated Approach to Managing ESG Risks and Opportunities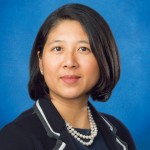 Today, some forward-looking investors are turning to environmental, social and governance (ESG) analysis to provide additional perspectives to complement existing research efforts. Julie Moret, head of ESG and director of Franklin Templeton's Performance Analysis Investment Risk (PAIR) group, explains how ESG could contribute to a holistic risk-management approach as well as an evolved investment evaluation framework. Read More.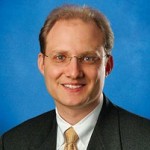 Precious metals and mining stocks generally struggled in 2015 amid multi-year lows for both precious and industrial metals prices, but 2016 is off to a strong start for the sector as global market uncertainties, nascent signs of US inflation, weakness in the trade-weighted US dollar and concerns over some emerging market currencies have attracted investors. The question for many is whether the recent rally can last. Franklin Equity Group's Steve Land offers his take on the sector's rebound in the first quarter of 2016 and the conditions he foresees going forward. Read More.
Challenges and Opportunities Facing Brazilian Companies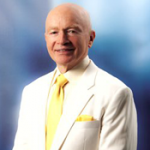 Mark Mobius shares his observations of Brazil, the challenges companies located there are facing, and the ways they are working to overcome them.  He and his team continue to look for investment opportunities in Brazil, and see many companies with the potential to navigate the current challenges. Read more.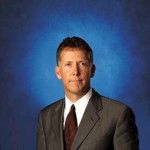 The US Federal Reserve didn't find a compelling reason to raise interest rates at its March policy meeting, maintaining its benchmark short-term interest rate (fed funds rate) in the range of ¼ to ½ percent. While this was not a surprise to most market participants, policymakers communicated a more accommodative stance, suggesting a modest course of only two rate hikes likely this year. Franklin Templeton Fixed Income Group's Chris Molumphy talks about what this means for fixed income investors, and the long-term risk he sees that many market participants seem to be overlooking. Read More.
Volatility Is Not an Indicator of ​US Recession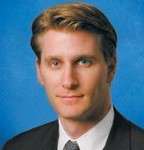 Signs of a global economic slowdown have impacted the US equity market this year and led to discussions about a possible recession in both the US economy and US corporate profits. Grant Bowers, vice president, Franklin Equity Group, says current conditions and the outlook for a key economic indicator don't warrant such strong language. In this Q&A, Bowers maintains that, with the help of stronger consumer spending, the backdrop for the US economy and US companies should remain generally positive for the remainder of 2016. Read More.
For timely investing tidbits, follow us on Twitter @FTI_Global and on LinkedIn.
Important Legal Information
This article reflects the analysis and opinions of Franklin Templeton's European Trading Desk as of April 4, 2016, and may vary from the analysis and opinions of other investment teams, platforms, portfolio managers or strategies at Franklin Templeton Investments. Because market and economic conditions are often subject to rapid change, the analysis and opinions provided may change without notice. An assessment of a particular country, market, region, security, investment or strategy is not intended as an investment recommendation, nor does it constitute investment advice. Statements of fact are from sources considered reliable, but no representation or warranty is made as to their completeness or accuracy. This article does not provide a complete analysis of every material fact regarding any country, region, market, industry or security.
Nothing in this document may be relied upon as investment advice or an investment recommendation.
Data from third-party sources may have been used in the preparation of this material and Franklin Templeton Investments ("FTI") has not independently verified, validated or audited such data. FTI accepts no liability whatsoever for any loss arising from use of this information and reliance upon the comments, opinions and analyses in the material is at the sole discretion of the user. Products, services and information may not be available in all jurisdictions and are offered by FTI affiliates and/or their distributors as local laws and regulations permit. Please consult your own professional adviser for further information on availability of products and services in your jurisdiction.
What Are the Risks?
All investments involve risk, including possible loss of principal. The value of investments can go down as well as up, and investors may not get back the full amount invested. Stock prices fluctuate, sometimes rapidly and dramatically, due to factors affecting individual companies, particular industries or sectors, or general market conditions. Bond prices generally move in the opposite direction of interest rates. Thus, as prices of bonds in an investment portfolio adjust to a rise in interest rates, the value of the portfolio may decline. Investments in foreign securities involve special risks including currency fluctuations, economic instability and political developments. Investments in developing markets involve heightened risks related to the same factors, in addition to those associated with their relatively small size and lesser liquidity.
Links to External Sites
Franklin Templeton Investments is not responsible for the content of external websites.
The inclusion of a link to an external website should not be understood to be an endorsement of that website or the site's owners (or their products/services).
Links can take you to third-party sites/media with information and services not reviewed or endorsed by us. We urge you to review the privacy, security, terms of use, and other policies of each site you visit as we have no control over, and assume no responsibility or liability for them.