Monday, March 13, 2017
Global equity markets experienced a mixed performance last week as the price of crude oil slumped and investors grappled with the ramifications of multiple central bank events. European and US equities fell over the week while in Asia equities were generally up.
The Digest
Central Bank Action Dominates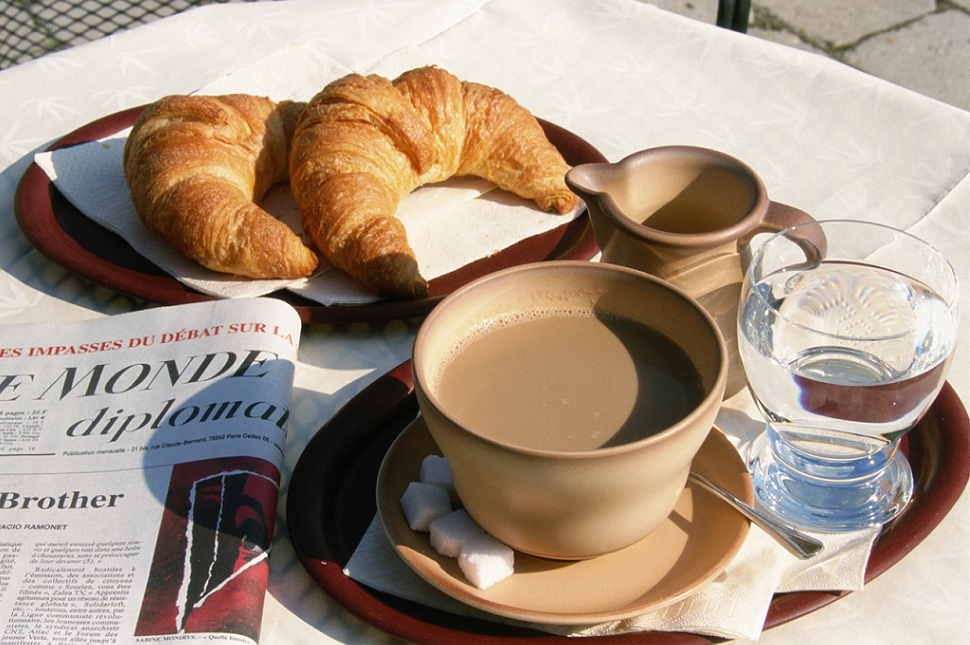 Central bank action dominated the newsflow last week and we expect that to continue throughout the week. After last week's focus on the European Central Bank (ECB), this week we hear from the US Federal Reserve (Fed) on Wednesday (March 15), and the Bank of England (BOE) and Bank of Japan (BOJ) on Thursday (March 16).
ECB: As expected, at its meeting on Thursday (March 10), the ECB left its key policies unchanged. In its commentary the ECB said it expects interest rates to remain at present or lower levels for an extended period of time, and that it stands ready to increase the asset-purchase programme in terms of size and/or duration, should the need arise.
Given the improving macroeconomic data we have seen from the eurozone of late, there was a good deal of scrutiny on ECB President Mario Draghi's press conference to see if he would step back from his dovish stance. Draghi appeared keen to be careful not to unsettle markets with excessively hawkish rhetoric. However, Draghi did point out that the Governing Council had acknowledged the recent improvement in eurozone fundamentals by removing language that referred to using "all policy instruments" if needed to signal that there was less urgency to take further action. He also pointed out that no one on the Governing Council felt the need to discuss a renewal of its targeted long-term refinancing operation, which is due to end later this month.
In addition, Draghi indicated he considers risks to the outlook—while still tilted to the downside—to be less pronounced. Importantly, he said there had been no discussion on exiting the ECB's quantitative easing (QE) programme. Moreover, Draghi said he would not speculate on interest- rate hikes before the end of the QE plan, and does not anticipate another rate cut.
The ECB's latest economic estimates reflected improving economic data in Europe: Gross domestic product (GDP) growth was revised up from 1.7% to 1.8% for 2017, and up from 1.6% to 1.7% for 2018.1 Inflation is expected to come in at 1.7% against prior estimates of 1.3% for 2017, and 1.6% for 2018 against a prior estimate of 1.5%. Draghi emphasised the revised inflation forecast was conditional on the full implementation of monetary policy measures.
In reaction to the revised forecasts and Draghi's commentary, the euro rallied on the week, while bond yields in Europe backed up sharply. In terms of equity sector performance, European banks outperformed on the back of discussion about future ECB rate rises. For European equities, we expect the path of ECB policy to increasingly become a focus for markets this year
Fed: For this week, we expect the main focus to fall on the Fed, with the market pricing in the strong likelihood of a further interest-rate rise. Although the Fed has been in a blackout period ahead of the meeting, last week's better-than-expected February nonfarm payrolls only heightened expectations with an increase of 235,000, following an upwardly revised 238,000 gain in January. With labour slack—those who are actively seeking employment and willing to work—continuing to diminish, participation edging higher and income growth appearing to be solid, conditions appear set for a rate increase this week.
Focus will not only be on this rate decision but also any commentary around the expected path of rate increases ahead. The market expects three rate hikes this year, but we have seen some commentators now suggesting four hikes as a possibility.
Expectations around the BOE and BOJ meetings are muted, with expectations for no change to policy and a continuation of a "wait-and-see" stance.
Crude Oil Weaker
Equities in the energy sector underperformed sharply over the course of last week as the price of West Texas Intermediate crude oil (WTI) fell around 9% on the week. WTI crude oil dropped below the US$50 mark for the first time since November last year as record US stockpiles continued to weigh on the market. US inventory data released on Wednesday (March 8) showed crude oil inventories jumped by 8.2m barrels last week, the ninth weekly consecutive rise.
Away from the crude oil price, it was a notable week for the energy industry as some of the most influential figures gathered in the United States for a conference. Key players in the Organization of the Petroleum Exporting Countries (OPEC) output deal were in focus as Saudi's Oil Minister Khalih Al-Falih indicated that inventories are not coming off as much as expected, noting that OPEC remain undecided on whether to push for extensions on the current output deal—a change of view from previous comments at Davos, where extensions appeared unlikely.
The weakness in crude oil, in our view, shouldn't have any significant macro implications as markets largely attribute the move to growing US output and doubts around the OPEC agreement, and not a result of poor economic demand. However, should oil prices weaken further, this could impact inflation expectations and could have knock-on effects—potentially including on banks.
The closely-watched US high-yield debt market was under pressure last week, in part due to weakness in oil as some of the largest borrowers in that space are the oil-producing companies (with shale in particular).
Last Week
Look Out For… (March 13 to March 20)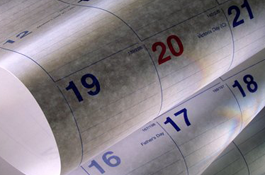 Monday, March 13
Tuesday, March 14            
Wednesday, March 15
US Fed Interest Rate Decision Link
Japanese Industrial Production Link
French CPI Link
Switzerland PPI Link
UK Unemployment Rate Link
US CPI Link
New Zealand Gross Domestic Product Link
Australia Employment Change Link
Thursday, March 16
Bank of England Interest Rate Decision Link
Bank of Japan Interest Rate Decision Link
Swiss National Bank Interest Rate Decision Link
Eurozone CPI Link
US Building Permits Link
US Housing Starts Link
JOLTs Job Openings Link
Friday, March 17
Meeting of G20 Foreign Ministers and Central Bank Governors in Baden-Baden, Germany Link
Eurozone Trade Balance Link
US Industrial Production Link
Monday, March 20
Holiday in Japan – Spring Equinox Day
German PPI Link
Europe
Most European markets ended last week slightly lower in a relatively subdued week. The UK Budget was in focus but turned out to be a relatively low-key event. Sterling struggled for the majority of the week, with ongoing concerns over weakening UK fundamentals and Brexit dynamics weighing on the currency. On the theme of referendums, Scotland's First Minister Nicola Sturgeon confirmed on Monday (March 13) that she will lobby for a second Scottish independence referendum to be held in autumn 2018 or spring 2019, when details of the Brexit deal will be clearer.
Across Europe there was notable sector divergence, with a selloff in sectors exposed to commodities. Oil names were lower, and the basic resources sector closed the week down. On the other hand, banks benefitted on renewed expectations that the ECB could begin to consider reducing stimulus later this year.
Elsewhere, with Dutch elections approaching on Wednesday (March 15) there has been much commentary over the populist threat in the Netherlands.
In France, all eyes remain on the polls as centrist Emmanuel Macron and far-right leader Marine Le Pen continue their campaign trail ahead of the first round of elections, to be held on April 23.
Americas
US equities were lower on the week ahead of the Federal Open Market Committee (FOMC) rate decision. Equities in the technology sector led the market, while stocks in real estate investment trusts (REITs) and energy arenas were the notable laggards. The US dollar dipped lower, declining on Thursday and Friday after early week strength and closing more or less flat on the week.
The unveiling of the House Republicans' bill to repeal and replace Obamacare was the dominant news story of the week, with its provisions and legislative prospects widely debated.
A strong US employment picture is the primary focus ahead of the Fed rate decision this week, but market reaction was relatively muted to Friday's payrolls figures (March 10).
Asia
Performance in the majority of the Asia-Pacific regional market was muted. In Japan, the equity market moved higher with help from yen weakness and upbeat growth figures—supporting stocks in the industrial sector.
China reported a GDP growth target of 6.5% at its National's People's Congress. The number was largely in line with consensus and follows the 6.7% growth target from 2016. The reported trade deficit was the first one since February 2014, although there was some attribution to seasonal impacts from Chinese New Year. Finally, China's foreign exchange reserves unexpectedly increased, moving back above the psychologically important US$3 trillion level.
In South Korea, the major event for the week was the unanimous vote from the Constitutional Court judges to uphold the country's parliament's impeachment of President Park Geun-hye in relation to her alleged involvement in a corruption scandal.
In Australia, focus was on the Reserve Bank of Australia monetary policy meeting—the central bank decided to keep interest rates unchanged at a record 1.5% low, with an inflation target of 2%.
Week Ahead
The EU corporate and economic release calendar will start to slow down this week.
US President Donald Trump will meet German Chancellor Angela Merkel on Tuesday (March 14)—given some of the recent rhetoric and their diverging views on immigration, defence spending, the European Union and global trade, the tone of these talks will be interesting.
The G20 finance ministers and central bankers will hold a two-day meeting on Friday (March 17) in Baden-Baden, Germany.
ECB President Mario Draghi will open a conference in Frankfurt on policy and innovation in the euro area.
Scotland's First Minister Nicola Sturgeon has announced plans for a fresh referendum in Scotland on independence from the United Kingdom, slated to be held in autumn 2018 or spring 2019.
On Wednesday (March 15), Dutch citizens will head to the polls, while in the rest of Europe, we will see euro-area industrial production, and final CPI readings from Germany, Spain, France and Italy.
In the United States, producer price index data and industrial production will be published this week.
Views You Can Use
Insight from Our Investment Professionals
South Korea's Presidential Impeachment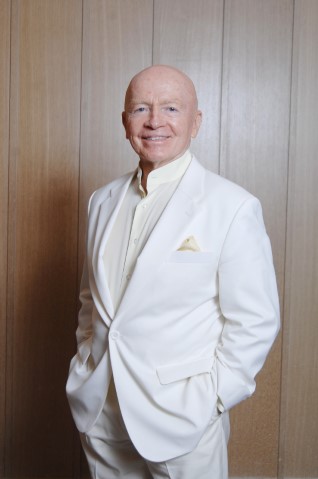 Mark Mobius weighs on the decision from South Korea's constitutional court on upholding the parliament's impeachment of President Park Geun-hye, and shares some thoughts on the potential implications for the South Korean economy and market. Read More.
Mobius also explores South Africa's Slow Progress, and the opportunities consumer finance could offer from an investment standpoint. Read More.
The Current State of the US Utilities Sector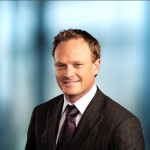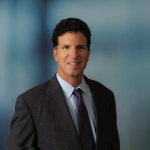 US equities have generally been supercharged in the wake of the presidential election, but the utilities sector's relative performance has dimmed instead. John Kohli and Blair Schmicker, portfolio managers for Franklin Equity Group, describe the post-election headwinds—including higher interest rates—that have challenged utilities recently, and the potential regulatory and technological changes that might spark the sector going forward. Read More.
UK Spring Budget: Out with a Whimper, Just as Hammond Hoped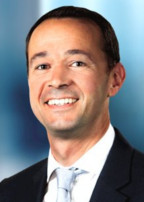 As most observers expected, the United Kingdom's final Spring Budget, delivered on March 8, 2017, offered little of substance for investors to get their teeth into. However, as Ben Russon, vice president, portfolio manager, Franklin UK Equity Team, explains, there are reasons to believe that this low-key swansong for the Spring Budget is exactly what the Chancellor of the Exchequer wanted. Read More.
Union Budget 2017-18: Key Takeaways
India's economy faced a temporary liquidity issue when the government recalled all 500- and 1000- Indian rupee banknotes late last year as part of Indian Prime Minister Narendra Modi's crackdown on corruption. So some investor apprehension surrounding the 2017-18 Union Budget—and the potential market impact—is understandable. Sukumar Rajah, managing director and chief investment officer, Asian Equity, breaks down the long-term fiscal plans of Modi and Indian Finance Minister Arun Jaitley, and explores potential benefits some investor-friendly policies could bring to the Indian economy in the year ahead. Read More.
For timely investing tidbits, follow us on Twitter @FTI_Global and on LinkedIn.
Important Legal Information
This article reflects the analysis and opinions of Franklin Templeton's European Trading Desk as of March 13, 2017, and may vary from the analysis and opinions of other investment teams, platforms, portfolio managers or strategies at Franklin Templeton Investments. Because market and economic conditions are often subject to rapid change, the analysis and opinions provided may change without notice. An assessment of a particular country, market, region, security, investment or strategy is not intended as an investment recommendation, nor does it constitute investment advice. Statements of fact are from sources considered reliable, but no representation or warranty is made as to their completeness or accuracy. This article does not provide a complete analysis of every material fact regarding any country, region, market, industry or security.
Nothing in this document may be relied upon as investment advice or an investment recommendation.
Data from third-party sources may have been used in the preparation of this material and Franklin Templeton Investments ("FTI") has not independently verified, validated or audited such data. FTI accepts no liability whatsoever for any loss arising from use of this information and reliance upon the comments, opinions and analyses in the material is at the sole discretion of the user. Products, services and information may not be available in all jurisdictions and are offered by FTI affiliates and/or their distributors as local laws and regulations permit. Please consult your own professional adviser for further information on availability of products and services in your jurisdiction.
What Are the Risks?
All investments involve risk, including possible loss of principal. The value of investments can go down as well as up, and investors may not get back the full amount invested. Stock prices fluctuate, sometimes rapidly and dramatically, due to factors affecting individual companies, particular industries or sectors, or general market conditions. Bond prices generally move in the opposite direction of interest rates. Thus, as prices of bonds in an investment portfolio adjust to a rise in interest rates, the value of the portfolio may decline. Investments in foreign securities involve special risks including currency fluctuations, economic instability and political developments. Investments in developing markets involve heightened risks related to the same factors, in addition to those associated with their relatively small size and lesser liquidity.
Past performance is not an indicator or guarantee of future performance.
Links to External Sites
Franklin Templeton Investments is not responsible for the content of external websites.
The inclusion of a link to an external website should not be understood to be an endorsement of that website or the site's owners (or their products/services).
Links can take you to third-party sites/media with information and services not reviewed or endorsed by us. We urge you to review the privacy, security, terms of use, and other policies of each site you visit as we have no control over, and assume no responsibility or liability for them.
1. There is no assurance that any estimate, projection or forecast will be realised.