Franklin Templeton's Notes from the Trading Desk offers a weekly overview of what our professional traders and analysts are watching in the markets. The European desk is manned by eight professionals based in Edinburgh, Scotland, with an average of 15 years of experience whose job it is to monitor the markets around the world. Their views are theirs alone and are not intended to be construed as investment advice.
Monday, April 10, 2017
The political landscape continues to cast a shadow over financial markets in both Europe and the United States. Last week, European equity markets experienced mixed fortunes as Italy lagged, while Spain outperformed. However much of the attention remains on France where the presidential race is hotting up. Meanwhile US markets were down in a week of headlines dominated by politics and central bank rhetoric.
The Digest
French Elections—The Potential Market Reaction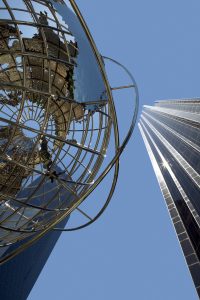 The second of three presidential debates in the run-up to the first round of the French election took place on Tuesday (April 4). A snap poll after the debate showed left-wing Jean-Luc Melenchon as the "most convincing" candidate, which turned the election into a four-way race. Looking at the four main players, independent-centrist Emmanuel Macron was the next most popular, followed by Republican candidate Francois Fillon, and finally the far-right Marine Le Pen.
While Le Pen may have lost out in the reaction to the debate, support for her in the first round has held steady in recent months—tied at the same level as Macron. Macron and Fillon are both gunning for serious labour market and pension reform, in addition to general trimming of the public sector. Many economists believe that this is exactly what the French economy needs, and both candidates' pro-European Union (EU) leanings would also likely help to strengthen the eurozone—suggesting this could be the most market-friendly result.
Melenchon's support in the polls has gathered pace, overtaking Fillon for the first time on Sunday. If Melenchon's support were to continue to gain momentum, he could also overtake Macron, opening up the possibility of what the French media has dubbed "apocalypse scenario", in which voters are left with the choice of either far-left Melenchon or far-right Le Pen.
While this is unlikely, the chance of such an outcome (and potential victory for Marine Le Pen) is non-negligible.
A Le Pen win has been long touted as the most market-negative result, but Melenchon's own anti-establishment promises include a 100% income tax for top earners, the removal of France from the North Atlantic Treaty Organization (NATO) and a referendum on EU membership.
With less than two weeks to go to the first round of voting, a third of French voters are reportedly still undecided.
As nervousness over Le Pen's resilience increases, investors are starting to look to perceived safe-haven assets. Last week, German Bund yields hit a one-month low.
Otherwise, however, market reaction has so far been fairly benign, and the bigger concern may be that without these risks priced in, the fallout in the case of a populist win could be more extreme.
With markets lighter around the Easter break, any volatility is likely to be more pronounced.   We will be looking out for any headlines and reactions over the coming week or so.
Central Bank Rhetoric
European Central Bank (ECB)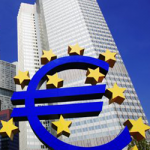 Minutes from the most recent meeting of the ECB governing council and commentary from ECB President Mario Draghi, both delivered on Thursday (April 6), disappointed some market participants as he dashed hopes of an earlier end to negative rates.
Earlier in the week Bundesbank President Jens Weidmann had appeared more hawkish, suggesting that low interest rates were hurting banks' profitability. This fuelled speculation that the ECB could start to raise its deposit rate before the end of its quantitative easing (QE) buying programme—currently set to end in the first half of 2018.
Draghi, on the other hand, claimed the impact of negative rates on the profitability of banks had been offset by the positive side effects of easier monetary policy and said he saw no need to deviate from the current policy stance. He added that before altering rates, QE, and forward guidance, the central bank needed to build confidence that inflation would meet its medium-term price stability objective.
His commentary was consistent with the ECB meeting minutes, and ECB chief economist Peter Praet also agreed that raising deposit rates too early could render the bank's other policies ineffective.
Shares in European banks were unsurprisingly hit on the back of this statement as hopes for respite from negative rates were dampened—the sector was one of the worst performers last week.
US Federal Reserve
The recent meeting of the US Federal Open Market Committee were also released last week.
The minutes weighed somewhat on sentiment as they showed most participants anticipate a change in reinvestment policy would be appropriate later this year. There were further concerns stemming from commentary that central bankers had begun to view US equity prices as "quite high" relative to other assets. US 10-year yields dropped on the back of this, but recovered at the end of the week.
The minutes came ahead of the release of nonfarm payrolls data, which showed a paltry gain of just 98,000 jobs against an expected figure of 180,000. However, the unemployment rate for March came in at just 4.5%, the lowest in almost a decade.
Last Week
Look Out For… (April 10 to April 17):
Monday, April 10
ECB Board Member Vitor Constancio Speaks to the ECON Committee in Brussels, Belgium Link
Fed Chair Janet Yellen Speaks on the Economic Outlook Link
Tuesday, April 11
Wednesday, April 12
Thursday, April 13
Early Close in Sweden and Norway at 13:00
Australia Financial Stability Review Link
German CPI Link
French CPI Link
Italian CPI Link
US PPI Link
Friday, April 14
Holiday – Good Friday
US CPI Link
Monday, April 17
Holiday – Easter Monday
China Industrial Production Link
China Investment in Fixed Assets Link
China Retail Sales Link
China Gross Domestic Product Link
Europe
In European equity markets, both Spain and the United Kingdom outperformed last week due to strength in the energy sector. Sterling weakness in the United Kingdom also helped. In contrast, Italy declined on the week, weighed on by the banks. Looking at sector performance, the oil and gas sector led the way higher as crude oil gained more than 3% on the week. The auto sector lagged after some disappointing monthly US auto sales data.
Americas
US equity markets had a subdued performance last week due to the weaker nonfarm payroll numbers and release of the Fed minutes. The market response to US military action in Syria was fairly muted, with the exception of a move higher in crude oil and stocks in the defence industry. Looking at sector performance, the energy names were unsurprisingly the outperformers in the United States given the move in crude oil.
At the US-China summit, it was agreed that China would offer the Trump administration better market access for financial sector investments and United States beef exports in order to avert a trade war. US President Donald Trump and Chinese President Xi Jinping decided at their first meeting in Florida that they needed rushed trade negotiations in order to produce results within 100 days. The two concessions on finance and beef are relatively easy for Beijing to carry out.
Asia
The Japanese equity market was the major underperformer last week across the Asia-Pacific region as the Japanese yen drew demand from investors looking for a potential safe haven. It was a busy week for Japanese macro data—the jobless rate declined to 2.8% from 3%, consumer price index (CPI) remained low at 0.3%, and industrial production increased 4.8%.
Japanese auto names weighed on the back of disappointing US auto sales numbers and a strengthening Japanese yen.
China was closed for the first two days of the week, but reopened on Wednesday with healthy gains on the back of indications of surging land purchases by developers. The main market focus was the meeting between Trump and Xi as expectations were for comments or signals relating to currency devaluation and global trade.
In Australia, the key event for the week was the Reserve Bank of Australia (RBA) meeting.  The RBA decided to keep interest rates unchanged at 1.5%, as expected. In its decision, the central bankhighlighted concerns about the Australian housing market as real estate prices and lending growth outpace personal income growth rates.
Crude Oil
West Texas Intermediate (WTI) crude oil rose above US$52 a barrel on Monday (April 10) (its highest level in around a month) as US-Russian tension showed little sign of calming over Syria. Meanwhile in the background, Russia indicated it is considering an extension to the Organization of the Petroleum Exporting Countries' (OPEC's) production cut as Russia's Energy Minister Aleksander Novak has been in discussions with oil companies regarding the need to prolong the six-month deal when it expires.
The prospect of further production cuts may go some way to offset concern that rising US production will exacerbate a global supply glut as US drillers added oil rigs for the twelfth week in a row, extending the recovery into an eleventh month.
Week Ahead
Monetary Policy
It promises to be a quiet week ahead of the Easter weekend for many markets in Europe. Fed Chair Janet Yellen will speak on Monday at the University of Michigan.
Economic Data
In Europe, Italian industrial production will be published on Monday (April 10), UK CPI inflation on Tuesday (April 11), and UK labour market statistics on Wednesday (April 12).
The Bank of England will release the results of its credit conditions survey on Thursday (April 13)
US CPI data for March will be published on Friday (April 14)
Politics
There are no major events in the calendar; however, we will be keeping an eye on polls and reaction in the lead-up to the French presidential election as well as conversations around evolving US-Russia relations.
---
Views You Can Use
Insight from Our Investment Professionals
Brazil and Other Bright Spots in Latin America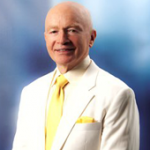 Mark Mobius reports from his extensive trip through Latin America, offers a few reasons for optimism in the region and why he thinks fears about US-Mexico economic relations completely breaking down are probably overblown. Read More.
An Investor's View of the French Presidential Election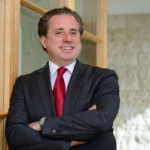 As far as most commentators are concerned, the first round of the French presidential elections, due to take place on April 23, will be a race to see who faces the far-right National Front leader Marine Le Pen in the run-off in May. Here, David Zahn, head of European Fixed Income, Franklin Templeton Fixed Income Group, gives a brief assessment of how the bond market might react to the various candidates. Read More.
Why We're Taking a Long-Term View of UK Mid-Cap Valuations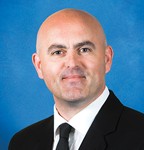 UK-listed mid-capitalisation (mid-cap) stocks appear no longer to be the darling of the investment world; a double whammy of full valuations and uncertain economic sentiment has led some investors in this part of the market to rush for the door. Here, Paul Spencer flies the flag for mid-caps and argues that investors willing to take the long view should find value there. Read More.
Beyond the Headlines: Finding Opportunities in Today's Markets
With markets reacting in part to geopolitical events, it's hard not to be distracted by news headlines. To help sift through some of the noise, several of our senior investment leaders recently participated in a roundtable discussion of the events shaping the global markets today, the implications for investors and where they see potential opportunities ahead. Read More.
Meet the Manager: J.P. Scandalios
The technology sector can be a bit rough-and-tumble for investors at times, but can also be a source of exciting opportunities.
As a portfolio manager and analyst covering the tech sector for the past two decades, J.P. Scandalios has seen his share of "dot-com" busts, but also some amazing successes that have literally changed the world. Read More.
For timely investing tidbits, follow us on Twitter @FTI_Global and on LinkedIn.
Important Legal Information
This article reflects the analysis and opinions of Franklin Templeton's European Trading Desk as of April 10, 2017, and may vary from the analysis and opinions of other investment teams, platforms, portfolio managers or strategies at Franklin Templeton Investments. Because market and economic conditions are often subject to rapid change, the analysis and opinions provided may change without notice. An assessment of a particular country, market, region, security, investment or strategy is not intended as an investment recommendation, nor does it constitute investment advice. Statements of fact are from sources considered reliable, but no representation or warranty is made as to their completeness or accuracy. This article does not provide a complete analysis of every material fact regarding any country, region, market, industry or security.
Nothing in this document may be relied upon as investment advice or an investment recommendation.
Data from third-party sources may have been used in the preparation of this material and Franklin Templeton Investments ("FTI") has not independently verified, validated or audited such data. FTI accepts no liability whatsoever for any loss arising from use of this information and reliance upon the comments, opinions and analyses in the material is at the sole discretion of the user. Products, services and information may not be available in all jurisdictions and are offered by FTI affiliates and/or their distributors as local laws and regulations permit. Please consult your own professional adviser for further information on availability of products and services in your jurisdiction.
What Are the Risks?
All investments involve risk, including possible loss of principal. The value of investments can go down as well as up, and investors may not get back the full amount invested. Stock prices fluctuate, sometimes rapidly and dramatically, due to factors affecting individual companies, particular industries or sectors, or general market conditions. Bond prices generally move in the opposite direction of interest rates. Thus, as prices of bonds in an investment portfolio adjust to a rise in interest rates, the value of the portfolio may decline. Investments in foreign securities involve special risks including currency fluctuations, economic instability and political developments. Investments in developing markets involve heightened risks related to the same factors, in addition to those associated with their relatively small size and lesser liquidity.
Past performance is not an indicator or guarantee of future performance.
Links to External Sites
Franklin Templeton Investments is not responsible for the content of external websites.
The inclusion of a link to an external website should not be understood to be an endorsement of that website or the site's owners (or their products/services).
Links can take you to third-party sites/media with information and services not reviewed or endorsed by us. We urge you to review the privacy, security, terms of use, and other policies of each site you visit as we have no control over, and assume no responsibility or liability for them.
________________________________________________