Last week proved reasonably quiet for equity markets overall, with trading volumes subdued as we head into summer. European equities closed the week lower across the board, as did the United States, as markets gave back the previous week's outperformance which had been driven by technology stocks. Elsewhere in the Asia-Pacific (APAC) region, Chinese equities outperformed on positive commentary from Premier Li Keqiang.
Hawkish Commentary Sees Bond Yields Fly Again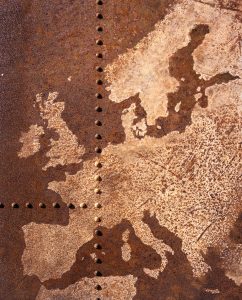 Central bank commentary has been driving headlines throughout the second quarter, from our perspective, and last week was no exception as several monetary policymakers in different jurisdictions gave a hawkish tilt to speeches, fuelling speculation that the period of ultra-accommodative monetary policy could be approaching an end.
On Tuesday, European Central Bank (ECB) President Mario Draghi revealed his optimistic thinking across the board on growth, inflation and the impact of monetary policy. His comments were seen as consistent with a start to tapering early next year. At the same time, however, his remarks were not prescriptive, which allows the central bank to retain flexibility in both the nature and pace of any potential tapering.
Draghi pointed to a broadening recovery, which he said has become more consistent across the eurozone. He also made it clear that he felt the role of monetary policy had played an important part in the growth story.
On the other hand, while Draghi suggested that inflation forces were now replacing deflationary headwinds, he stressed that a considerable degree of accommodation would still be necessary to put inflation on self-sustained footing. There were also concerns regarding the potential for market volatility to trigger an unwanted tightening of conditions.
Despite these caveats, Draghi's more hawkish slant was the main takeaway, which was reflected by a sharp move higher in European government bond yields. The German 10-year bund yield reached its highest level since Marchand the he euro reached levels not seen since June 2016. The moves in the bond and foreign exchange markets led to ECB Vice President Vitor Constancio emphasising that nothing had changed regarding the ECB's rate hike schedule.
Over the weekend, however, Bundesbank President and ECB Governing Council member Jens Weidmann was quoted by newspapers confirming discussions were underway on ending stimulus. He said that the ECB was working on dialling back its ultra-easy monetary policy, and added that policymakers are debating how expansive monetary policy should be, given the central bank's inflation target.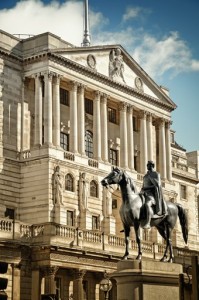 Elsewhere, Bank of England (BOE) Governor Mark Carney spurred speculation over rate hike expectations. He was quoted making some hawkish comments suggesting that some removal of stimulus may become necessary if the trade-off between inflation and growth continues to diminish.
This comes just over a week after Carney had said that now was not the time to raise rates, fuelling conversations over whether these remarks represent a shift in the BoE's longstanding "wait-and-see" approach.
In reaction, we saw the 10-year gilt yield spike higher along with other yields in Europe, while sterling gained on the week. Despite some scepticism from some market analysts on the overhang of Brexit-related uncertainty, an initial BOE hike by February 2018 has been priced in by markets.
Last Week
Europe
European equities were lower across the board last week after its largest weekly decline since 2016. Bond-yields backed up and both the euro and sterling rallied on the back of the more hawkish central bank commentary.
There was a rush for banking stocks, as the reflation trade showed signs of coming back into play, while the US Federal Reserve's (Fed's) stress test results buoyed sentiment globally. All 34 of the largest US banks passed the second part of the annual stress tests. Bond proxies were unsurprisingly under pressure, which saw stocks in the utilities sector underperform, while tech stocks followed its US counterparts, lost momentum and pulled back.
In the United Kingdom, the Conservative government reached a deal with the Democratic Unionist Party, which in turn saw its legislative plan for the new parliament pass a crucial House of Commons vote.
As we begin the second half of the year, it's worth noting that Greece was the best performing equity market in Europe over the second quarter, as creditors agreed to disburse a fresh €8.5 billion bailout fund in mid-June, allowing the country to meet its July debt obligations.
Americas
US equity markets ended the week lower as the re-emergence of the reflation trade rotation—when investors expect inflation to increase and rotate into inflation-friendly sectors—took hold. The Treasury curve steepened, with the 10-year yield up, while the US dollar fell on the week.
Asia
It was a quiet week for the APAC region. Japanese equities ended the week slightly lower on the back of underwhelming macro data. The Japanese unemployment rate jumped higher in May, industrial production declined more than expected, retail sales were disappointing, and inflation data came in as expected.
China outperformed the APAC last week as focus fell on the World Economic Forum in Dalian, China, and Premier Li's accompanying commentary. The Premier predicted China's GDP would hit its growth target, and highlighted China's commitment to reforms, including further deregulation to allow more foreign participation in markets.
Elsewhere, Australian equities closed the week small higher, aided by the strength in iron ore and crude oil. West Texas Intermediate crude oil staged a bounce back last week and finished the week higher. Some market participants have suggested the weaker US dollar could have been a catalyst for the move, but there was also speculation that recent commentary had been overly bearish and was unlikely to get much worse in the short-term.
Week Ahead
Monetary Policy
The Reserve Bank of Australia will meet and deliver its July rate decision on Tuesday (July 4).
The meeting minutes from last week's ECB monetary policy meeting are scheduled to be released on Thursday (July 6).
Economics
In Europe we expect to see: Spanish unemployment data and eurozone producer price index on Tuesday; eurozone retail sales on Thursday; and UK house price index on Friday (July 7).
In the United States, the Fed's meeting minutes are expected to be released on Wednesday (July 5), and nonfarm payroll figures are expected on Friday.
Views You Can Use
Insight from Our Investment Professionals
Value Update: Where Is the Next Pocket of Opportunity?
A year ago, Templeton Global Equity Group's Norm Boersma, Cindy Sweeting and Heather Arnold penned an article for Beyond Bulls & Bears discussing the signs of a revival in value stocks. With the nascent rally in global value stocks underway, the trio return along with their colleague Tucker Scott to outline where they now see the next pockets of overlooked potential opportunities for patient bargain hunters. Read More.
Global Economic Perspective: June
In this month's Global Economic Perspective, Franklin Templeton Fixed Income Group examines whether inflation may gain momentum in the United Sates, why it's pleased the European Central Bank has resisted tapering of its quantitative easing program and why investors in all markets need to be cognizant of political risks. Read More.
Mark Mobius addresses readers' questions on emerging markets, explains why he thinks China's "One-Belt, One-Road" initiative could benefit Pakistan, and why even with bureaucratic barriers, India remains an attractive destination for investors. Read More.
Uncharted Terrain: Today's Global Market Drivers
Despite some uncertainties, economic improvements in developed and emerging markets have supported a positive mood across both equity and fixed income this year. However, with some geopolitical risks on the horizon and historically low volatility in equities in particular, many investors are wondering whether the tide may turn. Against this backdrop, Franklin Templeton's senior investment leaders discuss where they see opportunities and risks ahead. Read More.
For timely investing tidbits, follow us on Twitter @FTI_Global and on LinkedIn.
Important Legal Information
This article reflects the analysis and opinions of Franklin Templeton's European Trading Desk as of July 3, 2017, and may vary from the analysis and opinions of other investment teams, platforms, portfolio managers or strategies at Franklin Templeton Investments. Because market and economic conditions are often subject to rapid change, the analysis and opinions provided may change without notice. An assessment of a particular country, market, region, security, investment or strategy is not intended as an investment recommendation, nor does it constitute investment advice. Statements of fact are from sources considered reliable, but no representation or warranty is made as to their completeness or accuracy. This article does not provide a complete analysis of every material fact regarding any country, region, market, industry or security.
Nothing in this document may be relied upon as investment advice or an investment recommendation.
Data from third-party sources may have been used in the preparation of this material and Franklin Templeton Investments ("FTI") has not independently verified, validated or audited such data. FTI accepts no liability whatsoever for any loss arising from use of this information and reliance upon the comments, opinions and analyses in the material is at the sole discretion of the user. Products, services and information may not be available in all jurisdictions and are offered by FTI affiliates and/or their distributors as local laws and regulations permit. Please consult your own professional adviser for further information on availability of products and services in your jurisdiction.
What Are the Risks?
All investments involve risk, including possible loss of principal. The value of investments can go down as well as up, and investors may not get back the full amount invested. Stock prices fluctuate, sometimes rapidly and dramatically, due to factors affecting individual companies, particular industries or sectors, or general market conditions. Bond prices generally move in the opposite direction of interest rates. Thus, as prices of bonds in an investment portfolio adjust to a rise in interest rates, the value of the portfolio may decline. Investments in foreign securities involve special risks including currency fluctuations, economic instability and political developments. Investments in developing markets involve heightened risks related to the same factors, in addition to those associated with their relatively small size and lesser liquidity.
Past performance is not an indicator or guarantee of future performance.
Links to External Sites
Franklin Templeton Investments is not responsible for the content of external websites.
The inclusion of a link to an external website should not be understood to be an endorsement of that website or the site's owners (or their products/services).
Links can take you to third-party sites/media with information and services not reviewed or endorsed by us. We urge you to review the privacy, security, terms of use, and other policies of each site you visit as we have no control over, and assume no responsibility or liability for them.