Last week was quiet until sleepy summer markets were woken by a war of words between North Korea and the United States, with both sides threatening military action. On the back of this we saw a de-risking across asset classes, and global equity markets declined across the board.
The Digest
Korean Tensions Flare Up Flight-to-Safety Theme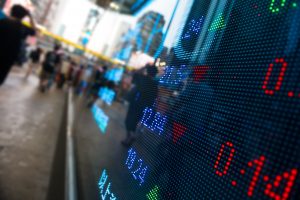 After fresh United Nations sanctions were passed in response to North Korea's missile tests, an unprecedented exchange of military threats flared up between Washington and Pyongyang last week.
As a result, we saw an overall de-risking across asset classes. Equity markets declined, with global indexes mostly weaker. Defensive sectors such as utilities outperformed, while cyclical stocks, particularly the banks, lagged. It was the same story in currency markets. Safe havens outperformed, with the Swiss franc strengthening after weeks of declines. This in turn saw the recent trend of Swiss equity strengt­h reverse, and Swiss stocks became one of the week's laggards.
The Japanese yen also outperformed and moved below 109 against the US dollar for the first time in eight weeks. Foreign exchange traders still seem to view the Japanese yen as a safe-haven currency despite its geographic location off the Korean peninsula.
The flight-to-safety theme continued in bond markets, with core government bond yields tightening. The 10-year German bund yield hit a six week low. As expected, gold outperformed last week.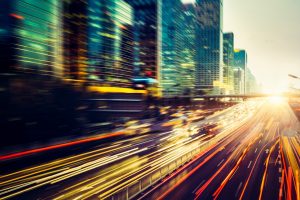 The CBOE Volatility Index (VIX Index) saw a huge move on Thursday (August 10), jumping 44% on the back of the new tensions.1 Although this was a big move, the VIX is still at low levels compared to recent years. In our view, it's worth noting that trading volumes are lower than historical averages due to the typically slower summer season, so thinner trading volumes most likely exacerbated the move.
In addition, US equities had been trading at all-time highs amid benign market conditions for a number of weeks prior. So, to us it's not too surprising to see some profit taking at this point.
Tension appears to be easing at least as we begin this week; we have already seen a reversal of some of last week's declines in early trading on Monday (August 14). European equities made their way higher in the early hours of trading. Longer term, we would expect the sabre rattling to subside, but we think the key factor for the global economy will be how this crisis impacts the relationship between China and the United States.
Last Week
EMEA
Geopolitical concerns were the main drivers behind the lag in European stock markets last week. Declines were broad-based, and cyclical stocks led the move lower. The euro continued to perform well, so there was no respite for European exporters.
In South Africa, President Jacob Zuma narrowly survived another no-confidence vote. On Tuesday (August 8), ruling-party lawmakers rallied around Zuma to defeat the motion 198 to 177. It's the eighth vote the president has faced, the first with a secret ballot. South African equities largely shrugged this off. Looking ahead, the focus is now on December when the African National Congress decide on a new president.
Americas
After reaching fresh highs at the start of last week, US equities finished the week lower on the back of geopolitical concerns. By sector, financials and energy saw notable under-performance. The consumer staples sector was the only group to finish higher.
Second-quarter earnings season continued to wind down last week, with more than 90% of large-cap US companies having reported earnings. The growth rate remains strong, along with those reporting better-than-expected earnings results. However, the "sell-the-news" reaction remains prevalent among investors.
It was a relatively quiet week from a macro perspective in the United States. Inflation data came in at 0.1% month-on-month; inflation stats will likely be closely watched going forward amid much scrutiny on US Federal Reserve (Fed) policy.
Asia
As mentioned, rising geopolitical risk was last week's main theme. However, much of the focus for Japan remained on the domestic political situation due to the recent cabinet reshuffle by Prime Minister Shinzo Abe to attempt to shore up falling support.
On the macro front, Japan's second-quarter gross domestic product (GDP) came in stronger than expected on Monday (August 14). In China, the economic calendar was primarily focused on inflation. July's consumer price index ticked lower to 1.4% year-on-year, down from 1.5% last month. Of course, the most-watched number this week was July's trade balance, with a decrease in exports to 7.2% of GDP, year-on-year, from 11.3% in June , and imports down to 11% from 17.2%.
The export data also showed shipments to the United States rising only 8.9% (previously at 19.8% last month), which helped narrow the trade surplus with the world's biggest economy.
Australian equities showed the best relative performance among the major Asia-Pacific players over the week. The main focus fell on Reserve Bank of Australia (RBA) Governor Philip Lowe's remarks on Friday (August 11) that the interest rate would rise, but not too soon.
Week Ahead
Monetary Policy
We expect to see minutes from the Fed's July monetary policy meeting on Wednesday (August 16) and the ECB's monetary policy minutes the following day.
Looking ahead, focus will be on the Jackson Hole Economic Policy Symposium On August 24-26.
Economics
In Europe, we expect the following macro releases: eurozone industrial production; German, Italian and eurozone second-quarter GDP and UK and eurozone consumer price index (CPI).
In the United States, the following are scheduled for release: import and export indexes, jobless claims, housing starts and industrial production.
In Asia, we expect China's industrial output to be published this week.
Views You Can Use
Insight from Our Investment Professionals
Navigating an Uncertain Second Half
Receding political anxiety and a gathering economic recovery in Europe helped global equity markets advance in the first half of 2017. Yet Templeton Global Equity Group's Cindy Sweeting and Tony Docal say investors should be somewhat cautious in the second half of the year. They believe rich stock valuations and shifting central bank policies could lead to bouts of volatility. Read More.
India's Reform Movement Gains Momentum 
India has embarked on a sweeping reform movement under Prime Minister Narendra Modi, which has attracted investors' attention. Templeton Global Macro CIO Michael Hasenstab recently visited India, and takes a look at some of the reforms he's most excited about as a global fixed-income investor. He believes India's future looks bright and that its growth trajectory should remain strong—despite some short-term adjustments. Read More.
Mid-Year Outlook: The Resurgence of Emerging Markets
The first half of 2017 has been bright for emerging markets, generally speaking. Mark Mobius, Stephen Dover, chief investment officer of Templeton Emerging Markets Group, Chetan Sehgal, director of Global Emerging Markets/Small-Cap Strategies and Carlos Hardenberg, senior vice president, director of Frontier Markets Strategies, examine factors boosting sentiment this year and point to some themes and sectors we are excited about in this space going forward. Read More.
Continued Euro Strength Draws A Long Road Ahead for the ECB
Markets responded enthusiastically to European Central Bank (ECB) President Mario Draghi's presumably upbeat comments last month, which prompted a surge in the euro that has continued into July. But Matthias Hoppe, senior vice president and portfolio manager, Franklin Templeton Multi-Asset Solutions, has interpreted more recent comments from Draghi as a warning to the market not to get ahead of itself. Read More.
For timely investing tidbits, follow us on Twitter @FTI_Global and on LinkedIn.
Important Legal Information
This article reflects the analysis and opinions of Franklin Templeton's European Trading Desk as of August 14, 2017, and may vary from the analysis and opinions of other investment teams, platforms, portfolio managers or strategies at Franklin Templeton Investments. Because market and economic conditions are often subject to rapid change, the analysis and opinions provided may change without notice. An assessment of a particular country, market, region, security, investment or strategy is not intended as an investment recommendation, nor does it constitute investment advice. Statements of fact are from sources considered reliable, but no representation or warranty is made as to their completeness or accuracy. This article does not provide a complete analysis of every material fact regarding any country, region, market, industry or security.
Nothing in this document may be relied upon as investment advice or an investment recommendation.
Data from third-party sources may have been used in the preparation of this material and Franklin Templeton Investments ("FTI") has not independently verified, validated or audited such data. FTI accepts no liability whatsoever for any loss arising from use of this information and reliance upon the comments, opinions and analyses in the material is at the sole discretion of the user. Products, services and information may not be available in all jurisdictions and are offered by FTI affiliates and/or their distributors as local laws and regulations permit. Please consult your own professional adviser for further information on availability of products and services in your jurisdiction.
What Are the Risks?
All investments involve risk, including possible loss of principal. The value of investments can go down as well as up, and investors may not get back the full amount invested. Stock prices fluctuate, sometimes rapidly and dramatically, due to factors affecting individual companies, particular industries or sectors, or general market conditions. Bond prices generally move in the opposite direction of interest rates. Thus, as prices of bonds in an investment portfolio adjust to a rise in interest rates, the value of the portfolio may decline. Investments in foreign securities involve special risks including currency fluctuations, economic instability and political developments. Investments in developing markets involve heightened risks related to the same factors, in addition to those associated with their relatively small size and lesser liquidity.
Past performance is not an indicator or guarantee of future performance.
Links to External Sites
Franklin Templeton Investments is not responsible for the content of external websites.
The inclusion of a link to an external website should not be understood to be an endorsement of that website or the site's owners (or their products/services).
Links can take you to third-party sites/media with information and services not reviewed or endorsed by us. We urge you to review the privacy, security, terms of use, and other policies of each site you visit as we have no control over, and assume no responsibility or liability for them.
___________________________
1. The Chicago Board Options Exchange (CBOE) Volatility Index is constructed from the implied volatilities of a wide range of S&P 500 Index options, and shows the market's expectation of 30-day volatility. It is widely used to measure market risk. Indexes are unmanaged and one cannot directly invest in them. They do not include fees, expenses or sales charges. Past performance is not a guarantee of future performance.