Last week proved tricky for global equity markets as a number of headwinds weighed on investor sentiment. Equities were lower across the board after hawkish testimony from new US Federal Reserve Chair Jerome Powell, and investor concerns over European politics. However, the most significant development proved to be US President Donald Trump's announcement that he plans to impose import tariffs for steel and aluminium products.
The Digest
Trump Tariffs Weigh on Sentiment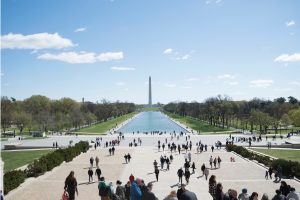 Markets were caught off-guard on Thursday (March 1) by US President Donald Trump's plans to impose tariffs on steel and aluminium imports.
The tariffs to which he alluded were both higher than market expectations and destined to come into force earlier than anticipated. The spectre of increased protectionism has weighed on investor sentiment. A subsequent war of words between President Trump and the European Union (EU) added to investor concerns.
This brought a clear impact on European equity markets on Friday (March 2) as equities in the basic resources and automobiles sectors sold off.
We feel it will be important to keep an eye on the tone of this debate in the coming weeks. If the threat of further protectionist measures escalates, we expect further negative impact on global equity markets.
Populist Parties Surge in Italian Election
Sunday's (March 4) Italian election appears to have resulted in a hung parliament as widely expected.
However, there were some surprises as centrist parties lost ground and populist parties made more gains than some polls had predicted.
The left-wing Five Star Movement was the biggest single party with around a third of the overall vote, but a centre-right bloc featuring the anti-immigration Lega party gained the most seats.
Attention will now turn to who can form a coalition, but it seems likely the Five Star Movement will have a major part to play in Italian policy going forward.
Coalition governments are commonplace in Italy and a single party has not won an outright majority since the Second World War. That said, with around 50% of the voters backing Eurosceptic parties, this result is a warning shot for the EU.
On Monday morning (March 5) the Italian 10-year government moved up three basis points (bps), but any movement will be limited by the European Central Bank's (ECB's) continued quantitative easing programme.
German Coalition Deal Secures Merkel's Fourth Term in Power
German equities recovered some ground early on Monday as the government coalition between Angela Merkel's Christian Democratic Union (CDU) and Germany's Social Democratic (SPD) party was approved by SPD members over the weekend.
Given how poorly the SPD has performed in recent polls, it would have been a high-risk strategy for SPD members to reject the proposed coalition and risk new elections. After five months of talks, Angela Merkel can now move ahead with her fourth term in power. This news should bring back some stability to Europe's largest economy and should be positive for investor sentiment.
New Fed Chair Powell Gives Some Insights
Last week, new US Federal Reserve (Fed) Chair Jerome Powell gave his inaugural semi-annual monetary policy testimony before Congress.
There were some hawkish takeaways, the most notable development being Powell's comments on the likely number of US rate hikes this year.
Powell noted that he did not want to pre-judge the new set of projections at the March meeting, but made clear that his personal view was that the economy had strengthened in recent months.
It's worth noting that amid more hawkish messages, St. Louis Fed President James Bullard expressed some caution that the Fed may raise rates too far, too fast.
The hawkish takeaways have left many observers estimating that the rate hike outlook could move up from three to four as early as the March Federal Open Market Committee meeting on March 20-21.
It will be important to keep an eye on macro data releases in the lead up to the next Fed meeting, as well as further Fed communications which could either walk back or reinforce the message.
Last Week
Europe
Last week was tough for European equities with indices lower across the board. The German blue chip stock market notably fell below the technical 12,000 level, but recovered some of its losses to trade back above that level late Monday morning (March 5).
Ahead of the Italian election on March 4, jitters were seen in Italian bonds and equities, with the latter having previously outperformed significantly year-to-date.
From a sector perspective, materials and basic resources stocks felt the pain following US President Trump's trade protectionist move and subsequent hawkish response from European officials. Equities in the financials sector were also weighed down by dwindling investor appetite for risk, and the subsequent move lower in government bond yields.
On the macroeconomic front, inflation data garnered attention. German consumer price index (CPI) slowed more than expected, while eurozone February flash inflation slowed to 1.2%, which was in line with consensus, but marked the third consecutive fall in the headline number and the lowest level since December 2016. This isn't a surprise given weaker prints from Germany, France and Italy, offset slightly by better data from Spain, but is still worth taking note of.
Earlier in the week, European Central Bank (ECB) President Mario Draghi commented that underlying inflation has yet to show a sustainable move higher and noted that the output gap may be larger than estimates. Last week's data helps to justify Draghi's dovish stance ahead of Thursday's ECB meeting (March 8), where no change to guidance is expected.
On Brexit negotiations, UK Prime Minister Theresa May came under increased pressure ahead of Friday's Brexit speech (March 2) after the opposition Labour Party shifted its Brexit stance. Labour leader Jeremy Corbyn called for a customs union agreement with the EU to ensure there is no hard border for Ireland.
Earlier in the week the EU's draft Brexit treaty also heightened the pressure on Mrs. May as it proposed a backstop option for keeping Northern Ireland in the customs union if the United Kingdom was unable to come up with sufficient proposals to avoid a hard border.
Sterling sold off after Theresa May responded on Wednesday (February 28), saying that no UK prime minister could ever accept the EU's new draft proposals that keep Northern Ireland under the bloc's rules. The speech itself, which outlined May's government's position on Brexit, had been much anticipated in the run-up, but in the event it did little to move the dial.
Americas
US equities sold off towards the end of last week after US President Donald Trump shared his plans to impose tariffs on steel and aluminium imports. As a result risk sentiment took a dive and the US 10-year yield dipped below 2.8% on Friday (March 2) in a flight to safety.
It was a busy week for economic data in the United States last week. Initial jobless claims fell to their lowest level since 1969, while consumer confidence jumped to a 17-year high. Nonetheless, market focus seems to be more fixed upon inflation. The core personal consumption expenditures (PCE) price index came in unchanged at 1.5% on the year to January.
Asia
The impact of US President Donald Trump's suggested tariffs was felt in Asia, as equities in the region also closed the week lower.
Japan was the worst performer in the region as macroeconomic data releases also weighed on sentiment. Industrial production fell 6.6% in January, which was worse than the 4.2% decline expected. Nonetheless, the unemployment rate did surprise to the upside, dropping to 2.4%, the lowest level since early 1993.
It was also a relatively busy week for data points out of China. The official purchasing managers' index showed a third consecutive decrease, hitting its lowest level in over a year and a half.
In Japan, Bank of Japan (BOJ) board member Goushi Kataoka spoke of his dissention in recent monetary policy meetings, explaining that he remains sceptical the 2% inflation target can be reached by 2019. He called for more easing.
Separately, BOJ Governor Haruhiko Kuroda said there were intentions to normalise monetary policy should the inflation target be achieved in 2019. He claimed that chances are high that the target would be achieved around that time, assuming the assistance of wage growth.
Week Ahead
Economics
This week, the final reading for euro-area gross domestic product will be published, while in the United States we'll receive the all-important nonfarm payrolls and wage growth figures.
From the Asia-Pacific region, we'll see inflation and producer price index data from China on Friday.
Monetary Policy
The ECB and BOJ will hold monetary policy meetings, with no changes expected. Although any commentary will be closely watched, as always.
This week the Fed releases the Beige Book, which compiles current economic reports from each Federal Reserve bank district.
Politics
We will continue to watch the fallout from the Italian election as the leaders of two anti-establishment parties claim they have the right to govern Italy.
The ongoing rhetoric around Trump's protectionism will likely generate headlines throughout the week and has the potential to impact global equity markets.
On Wednesday, EU Parliament President Antonio Tajani and European Parliament coordinator for Brexit Guy Verhofstadt will host a press conference on the UK's withdrawal from the EU.
Views You Can Use
Insight from Our Investment Professionals
Italian Election Result: Political Uncertainty Is Business as Usual for Italy 
No outright winner emerged from the Italian general election, but as David Zahn, Franklin Templeton's head of European Fixed Income, explains that situation is normal for Italy. He expects a muted response from European bond markets but cautions there may be consequences down the road if the authorities fail to take the need for reform seriously. Read More.
Why It's Not Time to Squeeze the Brakes on Indian Equities
As Indian equities have come off the peaks from the start of the year, some emerging-market investors may be feeling a little cautious. Despite this pullback in stocks, Sukumar Rajah, Senior Managing Director and Director of Portfolio Management, Franklin Templeton Emerging Markets Equity, thinks the current investment environment, coupled with some homegrown drivers, could spur on the Indian equity market to provide even more opportunities than before. Read More.
Our Franklin Templeton Fixed Income Group examines the return of volatility in this month's Global Economic Perspective. Here, they see this year's rise in US Treasury yields as a healthy development. For some time, we think long-term interest rates have appeared too low. Read More.
1-on-1 With Michael Hasenstab: Market Changes and Challenges
Take an around-the-world market tour with Templeton Global Macro CIO Michael Hasenstab in our latest "Talking Markets" podcast. Hasenstab shares his thoughts on navigating today's market challenges. He covers recent market volatility, inflationary threats in the United States, upcoming elections in Latin America, potential "fault lines" in Europe and credit risk in China. Read More
For timely investing tidbits, follow us on Twitter @FTI_Global and on LinkedIn.
Important Legal Information
This article reflects the analysis and opinions of Franklin Templeton's European Trading Desk as of March 5, 2018, and may vary from the analysis and opinions of other investment teams, platforms, portfolio managers or strategies at Franklin Templeton Investments. Because market and economic conditions are often subject to rapid change, the analysis and opinions provided may change without notice. An assessment of a particular country, market, region, security, investment or strategy is not intended as an investment recommendation, nor does it constitute investment advice. Statements of fact are from sources considered reliable, but no representation or warranty is made as to their completeness or accuracy. This article does not provide a complete analysis of every material fact regarding any country, region, market, industry or security.
Nothing in this document may be relied upon as investment advice or an investment recommendation.
Data from third-party sources may have been used in the preparation of this material and Franklin Templeton Investments ("FTI") has not independently verified, validated or audited such data. FTI accepts no liability whatsoever for any loss arising from use of this information and reliance upon the comments, opinions and analyses in the material is at the sole discretion of the user. Products, services and information may not be available in all jurisdictions and are offered by FTI affiliates and/or their distributors as local laws and regulations permit. Please consult your own professional adviser for further information on availability of products and services in your jurisdiction.
What Are the Risks?
All investments involve risk, including possible loss of principal. The value of investments can go down as well as up, and investors may not get back the full amount invested. Stock prices fluctuate, sometimes rapidly and dramatically, due to factors affecting individual companies, particular industries or sectors, or general market conditions. Bond prices generally move in the opposite direction of interest rates. Thus, as prices of bonds in an investment portfolio adjust to a rise in interest rates, the value of the portfolio may decline. Investments in foreign securities involve special risks including currency fluctuations, economic instability and political developments. Investments in developing markets involve heightened risks related to the same factors, in addition to those associated with their relatively small size and lesser liquidity.
Past performance is not an indicator or guarantee of future performance.
Links to External Sites
Franklin Templeton Investments is not responsible for the content of external websites.
The inclusion of a link to an external website should not be understood to be an endorsement of that website or the site's owners (or their products/services).
Links can take you to third-party sites/media with information and services not reviewed or endorsed by us. We urge you to review the privacy, security, terms of use, and other policies of each site you visit as we have no control over, and assume no responsibility or liability for them.