Last week, US equities made new highs thanks to reports of a trade deal between Mexico and the United States. In contrast, globally there were some concerns over emerging-market currencies and European equities drifted on familiar concerns over Italian government policy.
The Digest:
Holidays are Over, Back to Brexit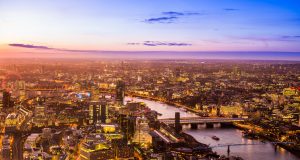 Last week saw a dramatic increase in Brexit noise as the UK Parliament prepares to return from its summer break this week.
Negotiations between the European Union's (EU's) chief Brexit negotiator Michel Barnier and Brexit secretary Dominic Raab last week struck a reasonably constructive tone and led to a rise in sterling against the US dollar, demonstrating some confidence that a deal could be possible.
However, a two-pronged attack on Prime Minister Theresa May's proposed plans shattered any illusion of progress. Firstly, Barnier stated in an interview that he was strongly opposed to May's Chequers plan. He described the proposal that had been put forward in July as "illegal" and said it would unpick the single market. Given his constructive tone over the prior week, these comments came as something of a surprise.
Leading Conservative Brexiteers Boris Johnson and David Davis also took to the press to launch withering attacks on May. With that, the pound slumped back to 1.288 against the US dollar early on Monday (September 3).
With Parliament back in session this week, we can expect the rhetoric to heat up considerably.
We expect Brexit talk to remain front and centre now for the foreseeable future.
Aside from the official EU-UK negotiations, the Conservative party conference in late September will be held against a back drop of unprecedented internal fighting. Even if May can reach agreement with the EU, she still has to push any deal through Parliament. Given the various factions May is trying to appease within her party and the Democratic Unionist Party (DUP), it is by no means guaranteed.
If the United Kingdom fails to reach a deal or pass it through Parliament, the prospect of a fresh general election is a very real likelihood, in our view, bringing with it much more uncertainty.
EM Currencies in Focus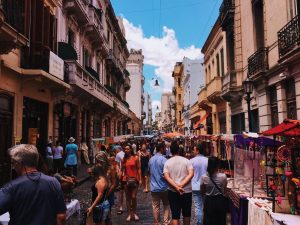 Emerging-market currency moves remained in focus last week as Argentina continued to stave off a further fall in the Argentine peso.
The Central Bank of Argentina raised rates by 15% to 60% on Thursday (August 30), which helped the currency recover some of the fall from earlier on in the week.
Elsewhere, the Turkish lira also came under pressure. Some media reports say Germany is considering providing financial assistance to Turkey, to avert a full-blown economic crisis which could destabilize the region, but it remains to be seen whether Germany will follow through with this suggestion.
Last Week:
Europe
Last week, any European equity market gains were reversed on Friday (August 31) following US President Donald Trump's announcement that he wants to move ahead with a plan to impose tariffs of $200 billion on Chinese imports.
Hopes of a deal between the EU and the US on import tariffs were raised on the back of comments from EU trade chief Cecilia Malmström, who said Europe would be willing to scrap tariffs if the United States vowed to reciprocate. Understandably this helped autos stocks outperform on the week despite Trump advising the proposal was "not good enough".
Italy was the notable laggard in Europe, due to increased tension with the EU and reports that the country may exceed the 3% gross domestic product (GDP) deficit ceiling.
On Monday (August 27), Italian Deputy Prime Minister Luigi Di Maio said Italy would oppose the EU's next budget, claiming this was in retaliation to EU member states failing to follow through on a deal made in June on immigration issues. In this context, Italian government bond yields continued to creep higher, with the spread between Italian and German 10-year yield widening notably.
Macro data in Europe was varied. Provisional second-quarter French GDP matched estimates at 1.7%, while the Italian GDP was a little better. Eurozone inflation data was slightly softer on average, but it is unlikely to change the current thinking at the European Central Bank.
Americas
US equity markets were stronger for much of the week, making new all-time highs on Wednesday (August 29) before coming off somewhat after US President Trump announced he would go ahead with his $200 billion Chinese tariff plan.
However, investors were also watching talks between the United States and Mexico on overhauling the North American Free Trade Agreement (NAFTA) closely. A proposed deal, announced on Tuesday (August 28), focused heavily on crafting new regulations for the automotive industry in the region. The changes would see an increase in the percentage of car parts sold in the US and Mexico which have been produced in both countries.
There were also hopes that Canada would join the United States and Mexico in agreeing to a deal by the end of the week. But the week ended without any agreements, despite Canadian Foreign Affairs Minister Chrystia Freeland saying on Friday (August 31) that she believed a deal was within reach.
US data was mixed last week with July goods trade deficit widening. However, second-quarter GDP was revised upwards, and inflation data points were also solid.
Asia     
Asian equities were stronger last week. In Japan, signs that inflation was picking up coincided with Japanese Prime Minister Shinzo Abe's announcement he would run for another term. Elsewhere, the Japanese yen was also a touch stronger despite Bank of Japan Board Member Hitoshi Suzuki saying the country's monetary policy would likely be in place for some time.
In China, equities were weaker as further talk of tariffs from the United States weighed on sentiment, although the announcement was not overly surprising. Commodities were as a result softer overall.
Chinese macro data was mixed, with July industrial growth showing signs of slowing down. Purchasing manager's index was fairly solid.
Week Ahead:
Economic Data
United States: The August unemployment report will be released on Friday.
Australia: Second-quarter GDP will be published on Wednesday.
Politics
United States: A consultation on additional US $200 billion of Chinese imports subject to 25% US tariffs will close on Wednesday. The timings on when this would be implemented remain unclear.
UK Parliament reconvenes on Wednesday. We expect the Brexit debate to be all-consuming going forward.  
Sweden holds a general election on September 9 with the traditionally popular Centrist parties under pressure from anti-immigration populist parties.
Monetary Policy
The Bank of England's (BOE's) Mark Carney, Andy Haldane, Silvana Tenreyro and Michael Saunders Speak in London on Tuesday. Focus will fall on BOE governor Mark Carney as it is expected he will step down next year.
The Reserve Bank of Australia will meet on Tuesday for its monetary policy meeting. currently.
The Central Bank of Sweden will publish its interest rate announcement on Thursday.
Views You Can Use
Insight from Our Investment Professionals
Trade Turmoil Doesn't Derail Out Outlook for India
Trade tensions have spooked investors in recent months, including those in India's stock market. Franklin Templeton Emerging Markets Equity's Sukumar Rajah weighs in on the positive economic fundamentals he and the team see, and why they think India's equity market should be able to weather recent challenges. Read More.
Three Developments in Europe You May Have Missed Over the Summer—and One You Didn't
The months of July and August are traditionally a little quieter for markets in Europe as participants take a summer break. But things don't stop completely. As the wheels get back up to speed, David Zahn, Franklin Templeton's Head of European Fixed Income, considers a few developments in Europe over the summer months that might have slipped under the radar. Read More.
Of Currencies, Trade and Other Clouds
Emerging markets have struggled in the first half of this year amid a storm of uncertainties. Franklin Templeton Emerging Markets Equity's Chetan Sehgal examines issues that have acted as clouds on the asset class—including a stronger US dollar and trade skirmishes—and highlights some positive longer-term fundamentals. He thinks some of the concerns are overblown. Read More.
Why We Think the US Equity Bull Market Could Keep Running into 2019
Now that the US equity bull market has officially hit the history books as the longest on record, some observers are concerned it could soon stumble. Grant Bowers, vice president and portfolio manager, Franklin Equity Group, outlines why he thinks it could keep running into 2019. Read More.
For timely investing tidbits, follow us on Twitter @FTI_Global and on LinkedIn.
Important Legal Information
This article reflects the analysis and opinions of Franklin Templeton's European Trading Desk as of September 3, 2018, and may vary from the analysis and opinions of other investment teams, platforms, portfolio managers or strategies at Franklin Templeton Investments. Because market and economic conditions are often subject to rapid change, the analysis and opinions provided may change without notice. An assessment of a particular country, market, region, security, investment or strategy is not intended as an investment recommendation, nor does it constitute investment advice. Statements of fact are from sources considered reliable, but no representation or warranty is made as to their completeness or accuracy. This article does not provide a complete analysis of every material fact regarding any country, region, market, industry or security.
Nothing in this document may be relied upon as investment advice or an investment recommendation.
Data from third-party sources may have been used in the preparation of this material and Franklin Templeton Investments ("FTI") has not independently verified, validated or audited such data. FTI accepts no liability whatsoever for any loss arising from use of this information and reliance upon the comments, opinions and analyses in the material is at the sole discretion of the user. Products, services and information may not be available in all jurisdictions and are offered by FTI affiliates and/or their distributors as local laws and regulations permit. Please consult your own professional adviser for further information on availability of products and services in your jurisdiction.
What Are the Risks?
All investments involve risk, including possible loss of principal. The value of investments can go down as well as up, and investors may not get back the full amount invested. Stock prices fluctuate, sometimes rapidly and dramatically, due to factors affecting individual companies, particular industries or sectors, or general market conditions. Bond prices generally move in the opposite direction of interest rates. Thus, as prices of bonds in an investment portfolio adjust to a rise in interest rates, the value of the portfolio may decline. Investments in foreign securities involve special risks including currency fluctuations, economic instability and political developments. Investments in developing markets involve heightened risks related to the same factors, in addition to those associated with their relatively small size and lesser liquidity.
Past performance is not an indicator or guarantee of future performance.
Links to External Sites
Franklin Templeton Investments is not responsible for the content of external websites.
The inclusion of a link to an external website should not be understood to be an endorsement of that website or the site's owners (or their products/services).
Links can take you to third-party sites/media with information and services not reviewed or endorsed by us. We urge you to review the privacy, security, terms of use, and other policies of each site you visit as we have no control over, and assume no responsibility or liability for them.
_________________