Equity markets continued their recovery last week as optimism around US/China trade talks and a continued dovish narrative from the US Federal Reserve eased investor nerves. In Europe, macro data continues to be lacklustre and the noise around Brexit is back to fever pitch. But European indices still benefitted from the more positive global perspective.
The Digest
Scope For Some Optimism Following US/China Trade Talks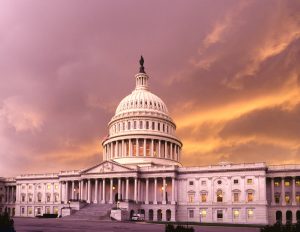 Mid-level trade talks between United States and China at the start of last week set a positive tone for equity markets. The talks were scheduled to take place on Monday and Tuesday, but were extended for a further day, which markets took as a positive sign.
The feedback after the talks was more muted. Although US President Donald Trump tweeted the talks were "going very well", the Chinese Ministry of Commerce was more measured, stating only that "extensive, deep and meticulous discussions" were held.
There were press reports that the Chinese were frustrated that US negotiators had tried to expand the talks beyond trade tariffs. The US Treasury stated after the talks China had pledged to buy a "substantial amount" of US products.
In terms of the next steps, Trump had been due to meet Chinese officials in Davos, Switzerland, for the World Economic Forum next week, but his attendance has been cancelled due to the US federal government shutdown.
With that, all eyes turn to China Vice Premier Liu He's visit to Washington on January 30, who will meet senior US administration officials, including Treasury Secretary Steve Mnuchin.
The next significant date is March 1, when tariffs on a wide range of Chinese imports to the United States will rise from 10% to 25%. Although differences between the two sides remain, the fact talks were extended, plus the prospect of further discussions at the end of the month, was enough to help support markets.
The Chinese government continues to take steps to mitigate the impact of the trade war. Following on from the cut to the reserve requirement ratio the prior week, Chinese authorities last week announced plans to reduce the tax burden on small companies. Weak Chinese macro data published on Monday of this week highlighted pressures on the Chinese economy, as both import and export data missed market expectations.
Further Dovish Commentary from The Fed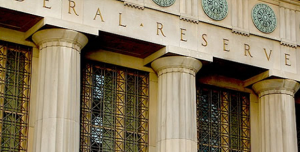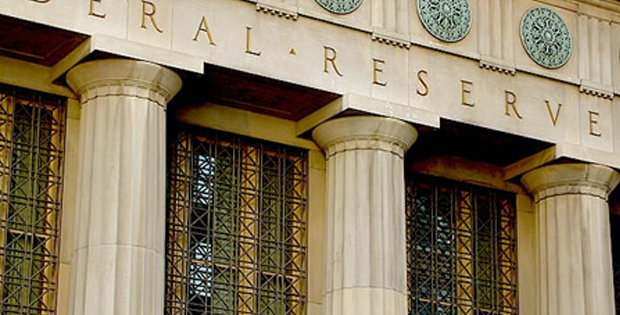 Last week saw further evidence of the US Federal Reserve's (Fed's) new dovish tone as Fed Chair Jerome Powell and a number of Fed speakers talked about their "patient" approach.
Powell stated: "We're in a place where we can be patient and flexible and wait and see what does evolve, and I think for the meantime we're waiting and watching." We see this as quite a contrast from commentary in October when his hawkish tone spooked markets and started the fourth-quarter selloff.
Last week saw the release of the December Fed meeting minutes which revealed "many" policymakers thought the Fed could afford to be patient about further policy firming, citing low inflation and financial market volatility.
A number of Fed speakers pushed the same message of patience last week. For example, Fed Vice Chair Richard Clarida said the Fed began the year "as close to our assigned objectives as we have in a long time".
The dovish commentary from the Fed has certainly been a key factor in the rebound we have seen in equity markets in 2019. We would expect the tone from the Fed to be a key driver for equity markets through the year.
Brexit: Crunch Time for Theresa May (again)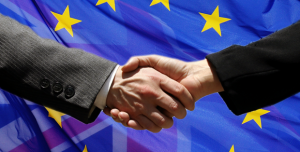 Another crucial week in the Brexit process lies ahead of us. Theresa May's postponed vote on her European Union (EU) withdrawal deal is expected to be held on Tuesday evening. As it stands, it seems all but certain she will lose the vote. What happens then is still something of a guessing game, given the number of potential outcomes.
Last week saw relentless scheming and positioning in Westminster as politicians tried to influence the outcome of Brexit. In the end, the government lost two votes. As a result, if parliament rejects Theresa May's proposal on Tuesday, she will have to come back to parliament within three days to outline her 'Plan B'. This measure was pushed through with the hope of ensuring a no-deal Brexit is less likely.
Over the weekend, a handful of Brexiteer Conservative members of parliament have come out to support her deal as they now see an increased risk of Brexit not happening, or a second referendum, if her plan fails.
In Europe, European Commission President Jean-Claude Juncker led efforts to give May some help. This culminated in the publishing of a letter this week from EU leaders looking to address concerns around the Irish backstop. The letter reiterates the point that the controversial Northern Irish backstop would only be temporary and in place until an UK-EU trade deal is concluded.
Political Fallout
If May losses the vote, Labour leader Jeremy Corbyn could call a vote of no-confidence in her government. Currently it appears the government would still be likely to win this, as neither Theresa May's Conservatives nor the Democratic Unionist Party which props up the government would want to face a general election.
We believe the margin of defeat in Tuesday's vote will be important. If it's smaller than expected, May could go back to Europe to fight for this deal. If it is a landslide defeat, then questions over a new second referendum or new deal will be front and centre.
Could Article 50 be delayed?
The current Brexit deadline is March 29. There is much debate as to whether this could be delayed. Any delay would need approval from all 27 other EU states. Sterling jumped 1% on Friday on the back of a headline suggesting Article 50 would be delayed, only for the UK government later to dismiss this story. That volatility is a good example of what we can expect this week.
Last Week
Europe
European equities spent most of the first full week of the new year broadly higher. Technology names led the way, closely followed by retail, and basic resources. Telecommunication stocks lagged on the week, not helped by some stock-specific headlines in the space.
On Thursday last week, the European Central Bank (ECB) released minutes from its December meeting. The minutes revealed policymakers had considered downgrading the central bank's outlook for the eurozone economy from "balanced" to "tilted towards the downside".
Policymakers recognised that interest rates should remain steady until at least the end of this summer. Market expectations for the next rate rise have now been pushed out to mid-2020.
European data disappointed overall last week. While UK November gross domestic product (GDP) grew 0.2% on the month, ahead of expectations of a 0.1% rise, it slowed to just a 0.3% rise in the three months to November, down from 0.4% prior.
In the third quarter of last year, labour productivity growth in the United Kingdom slowed to its lowest level in two years. November manufacturing production also fell again, representing the fifth consecutive month of contractions. UK industrial production also fell.
The eurozone didn't fare much better. The November unemployment rate fell to its lowest reading in a decade, but other readings were poor. Eurozone economic confidence dipped in December to its lowest level in two years, while consumer confidence also fell.
Investor sentiment was lower, falling for the fifth consecutive month to its lowest level since December 2014.  In Germany specifically, factory orders took a dip for the first time in four months, while industrial production also fell unexpectedly.
Finally, the effects of the "Gilet Jaune" protests in France, which started in November, were realised in the month as industrial production and manufacturing production both unexpectedly fell. French consumer confidence also slumped.
Americas
Much of the impetus for global equity moves last week came from the United States, through trade talks and Fed commentary. US equities were higher across the board with all sectors finishing the week higher. Industrials were the outperformer, closely followed by real estate investment trusts (REITs) and consumer discretionary. Investors rotated out of defensive sectors, as the consumer staples and utilities stocks lagged on the week.
On January 11, the partial US government shutdown extended into a record-tying 21st straight day. President Trump gave a prime-time speech from the Oval Office on Tuesday and asked for US$5.7 billion to help build the border wall. He stopped short of declaring a national emergency but offered little hope of a breakthrough in negotiations over the shutdown.
Already fraught talks to end the shutdown crumbled on Wednesday when he stormed out of a meeting with Democratic leaders and tweeted that the talks were a "total waste of time". He then reiterated the possibility of declaring a national emergency.
While markets largely ignored the shutdown, some investors began to worry that it impedes the production of data about the US economy at a time when the central bank has said policy would be particularly "data dependent".
Oil prices were higher on the week, marking their longest rally since 2010 and re-entered bull market territory. US data points and commentary from Saudi Arabia on willingness to further cut output helped.
While some data such as November factory orders, construction spending and new home sales had been delayed due to the government shutdown, there were still some data releases. December headline consumer price index (CPI) fell for the first time in nine months.
Asia
It was another positive week for Asian equities as Chinese stimulus and hopes over US/Asian trades talks helped sentiment. Chinese markets rallied thanks to optimism over the US trade talks.
In Japan, equities rose for the first time in six weeks while the yen appreciated slightly on the week.
The Australian dollar finished higher for a third straight week amid dollar weakness and as the rebound in the commodity complex persisted.
Week Ahead
The US federal government shutdown and Brexit vote in the UK parliament are likely to dominate headlines this week. In addition, the US earnings season kicks off this week with a number of bellwethers reporting.
Politics
the Brexit vote will be the key focus in Europe this week.
In the United States, the federal government shutdown will remain the main talking point.
Any further news on the US-China trade talks has the possibility to move markets.
Greek Prime Minister Alexis Tsipras will hold a Confidence Vote on Wednesday
Macroeconomics
Wednesday: Germany/ France/ UK CPI, Germany GDP, US Retail Sales
Thursday: US purchasing price index (PPI), US Housing Starts,  Bank of Japan Governor Haruhiko  Kuroda speaks at G20 Symposium
Friday: UK Retail Sales, US Industrial Production, US Consumer Sentiment
Monetary Policy
The Fed Beige Book will be a focus given the recent change in tone from the Fed. We still have Fed officials speaking this week before the blackout period comes into effect ahead of the next meeting.
Central Bank of Turkey interest-rate decision.
Views You Can Use
Insight from Our Investment Professionals
Mapping the Influence of AI and Machine Learning
The evolution of artificial intelligence (AI) has rarely been far from the headlines in recent years. Its influence now reaches into nearly every sector and geography and holds economic and political ramifications that many experts say are on par with the start of the Industrial Revolution in the 18th  Century. In a new publication, Artificial Intelligence: Real Opportunity, our research analysts examine the growing influence of AI across sectors. In this extract, they explain how they evaluate investment potential for AI capabilities. Read More.
Andrew Ness has been investing in emerging markets for 25 years. Formerly a rugby player, today Andrew is a portfolio manager with Franklin Templeton Emerging Markets Equity. Learn more about his investment approach, and where he sees value in an active management approach to investing. Read More.
Emerging Markets Equity Investing: Never Waste a Crisis
Emerging-market equity investors are likely happy to bid goodbye to 2018—a year filled with challenges and uncertainties. Chetan Sehgal, Franklin Templeton Emerging Markets Equity's director of portfolio management, examines some of these challenges and uncertainties, and makes the case that investors may have been overreacting. He says many emerging markets were unjustifiably priced for crisis-type situations. Read More.
Why We're Not Obsessing over the Brexit Effect
It's approaching crunch time for Brexit. The resolution is far from clear, but Colin Morton, vice president and portfolio manager, Franklin UK Equity team, believes the time has come to start looking past the short-term effects of the United Kingdom's divorce. He suggests investors should focus on factors that might influence their portfolios once the outcome has been decided. Read More.
For timely investing tidbits, follow us on Twitter @FTI_Global and on LinkedIn.
Important Legal Information
This article reflects the analysis and opinions of Franklin Templeton's European Trading Desk as of January 14, 2019, and may vary from the analysis and opinions of other investment teams, platforms, portfolio managers or strategies at Franklin Templeton Investments. Because market and economic conditions are often subject to rapid change, the analysis and opinions provided may change without notice. An assessment of a particular country, market, region, security, investment or strategy is not intended as an investment recommendation, nor does it constitute investment advice. Statements of fact are from sources considered reliable, but no representation or warranty is made as to their completeness or accuracy. This article does not provide a complete analysis of every material fact regarding any country, region, market, industry or security.
Nothing in this document may be relied upon as investment advice or an investment recommendation.
Data from third-party sources may have been used in the preparation of this material and Franklin Templeton Investments ("FTI") has not independently verified, validated or audited such data. FTI accepts no liability whatsoever for any loss arising from use of this information and reliance upon the comments, opinions and analyses in the material is at the sole discretion of the user. Products, services and information may not be available in all jurisdictions and are offered by FTI affiliates and/or their distributors as local laws and regulations permit. Please consult your own professional adviser for further information on availability of products and services in your jurisdiction.
What Are the Risks?
All investments involve risk, including possible loss of principal. The value of investments can go down as well as up, and investors may not get back the full amount invested. Stock prices fluctuate, sometimes rapidly and dramatically, due to factors affecting individual companies, particular industries or sectors, or general market conditions. Bond prices generally move in the opposite direction of interest rates. Thus, as prices of bonds in an investment portfolio adjust to a rise in interest rates, the value of the portfolio may decline. Investments in foreign securities involve special risks including currency fluctuations, economic instability and political developments. Investments in developing markets involve heightened risks related to the same factors, in addition to those associated with their relatively small size and lesser liquidity.
Past performance is not an indicator or guarantee of future performance.
Links to External Sites
Franklin Templeton Investments is not responsible for the content of external websites.
The inclusion of a link to an external website should not be understood to be an endorsement of that website or the site's owners (or their products/services).
Links can take you to third-party sites/media with information and services not reviewed or endorsed by us. We urge you to review the privacy, security, terms of use, and other policies of each site you visit as we have no control over, and assume no responsibility or liability for them.