San Francisco Business Times (SFBT) published its Most Influential Women in Bay Area Business list for 2023 on October 3, 2023. SFBT solicited nominations online and evaluated nominees based on their influence in their industries as well as in their communities. For more information on eligibility and other considerations, please refer to the official website: https://www.bizjournals.com/sanfrancisco/nomination/87207/2023/most-influential-women-in-bay-area-business#/. Franklin Templeton did not pay an entry fee for the award.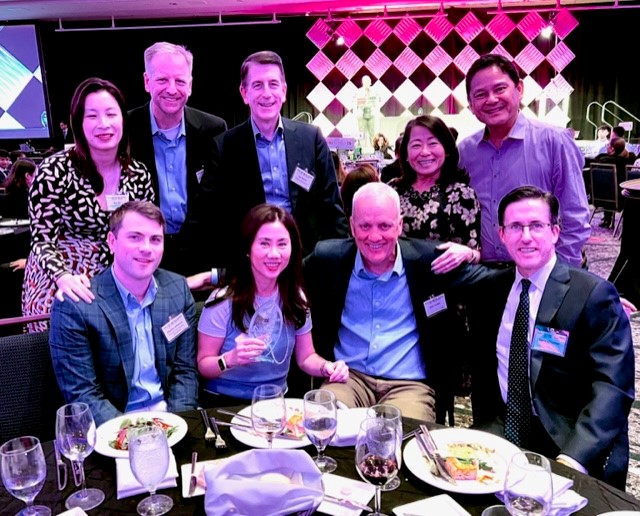 Q: Tell us about your educational and professional background.
A: I have a BA degree in Political Science and Government from the University of California, Los Angeles; an MBA from Woodbury University; and I'm certified in Advance Program Management from Stanford University
I have 20 years of experience as an innovation leader. I started my career journey working in early-stage startups at PayPal, eBay and telecommunications companies. In my early career, I helped organizations develop, problem solve and automate data analytics for sales, product and operations. I was a technology operator that developed customized solutions, including designing, building and writing algorithms to execute computer programs for analysis and reporting. I also worked in corporate strategy, supported mergers and acquisitions (M&A), led product committees, and managed a substantial seed capital pool to fund new product developments.
At Franklin Templeton, I was previously Vice President/Director of Global Product Strategy where I oversaw the global product committee, product development, corporate strategic initiatives and M&A.
Currently, I'm Franklin Templeton's Vice President for Fintech Partnerships and Corporate Strategic Investments. I oversee global fintech strategic partnerships with financial institutions, global accelerators/incubators and universities, while also managing the Silicon Valley FinTech incubator based in San Mateo, California, and Singapore Fintech Incubator programs. I also lead the corporate venture fund, specialized investment in private opportunities, focusing on early stage fintech companies that are poised for digital transformation and building the firm of the future. 
Q: What are you the most excited about regarding the future of your industry?
A: The future of artificial intelligence (AI) and financial technology (fintech) presents an exciting horizon filled with promise and potential. The intersection of AI and fintech holds the allure of transformative change that can revolutionize the way we manage, invest and transact. What truly encourages me is the democratizing effect—the prospect of providing accessible and personalized financial solutions to a wider spectrum of individuals, transcending traditional boundaries. This convergence carries the potential to enhance decision-making, mitigate risks and streamline processes, all while fostering a dynamic landscape that sparks innovation. As AI and fintech continue to evolve, the fusion of these domains will emerge as a beacon of hope for greater inclusivity, efficiency and a reimagined financial landscape. 
Q: What do you find the most challenging and the most rewarding about your work?
A: Corporate venture investments is not as glamorous or "easy" as it appears. There are many challenges with multiple stakeholders and varying incentives. We need to be comfortable with the unknown and cultivate experience to make prudent investment decisions.
The reality is that innovation is often experimental, and working with early-stage startups is a high-risk endeavor. However, the potential to gain insights and discoveries for new technologies and investment returns has never been higher. This risk/reward and rapid growth dynamic is the rewarding part for both founders and investors.
I also find technology innovations that drive significant societal and economic changes rewarding. These initiatives require a unique combination of creativity, problem-solving and the ability to think unconventionally.
Additionally, I know it's rare to be a woman in a leadership role in the technology investment field. I value the opportunity to help shape the future, fostering inclusivity and defying traditional boundaries. As a woman in a less-represented field, I can connect like-minded women, build allies through partnerships, grow network opportunities, offer a unique perspective, and have a decision in investments that create substantial impact for founders that need financial and strategic resources.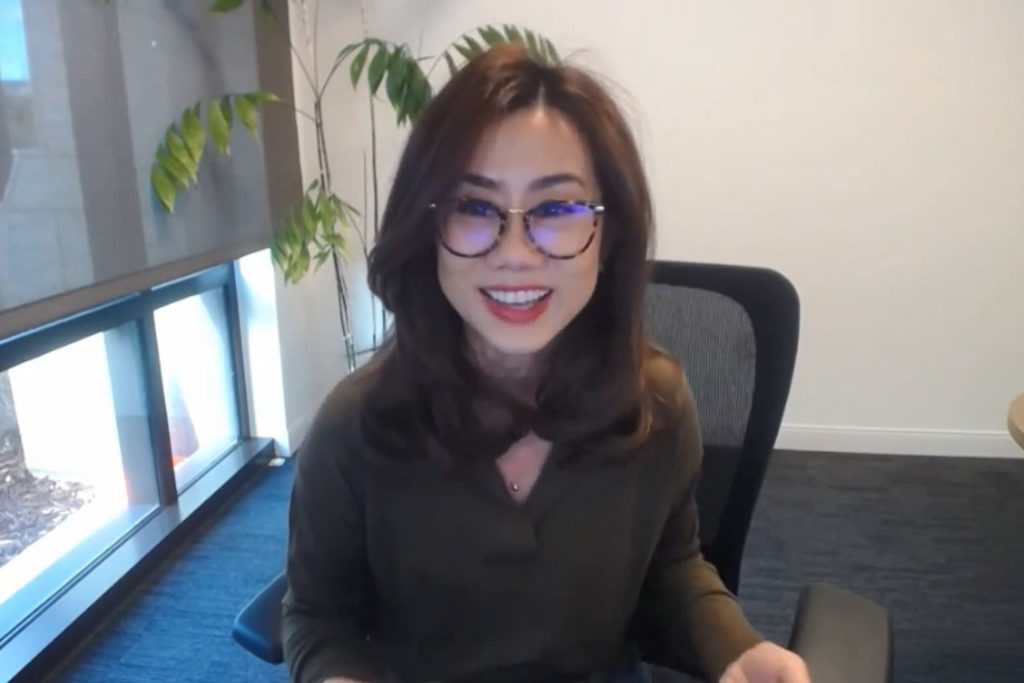 Q: What can women leaders do to promote gender equality in the technology arena?
A: Women leaders need to mobilize around the realization that progress and participation in decision-making processes is too low. We have an opportunity to redefine the narrative for female leadership by supporting and empowering women in the technology field, elevating women into senior positions. We can advocate for female leadership roles, change policies that are inequitable, eliminate biases and organizational barriers from the promotion process, and chart new paths for female leader advancements. We can create cultures with more diversity and inclusion, highlighting successful women as technology role models that inspire younger generations.
For example, I'm an active participant in Franklin Templeton's Women@FT business resource group—a platform that encourages, inspires and supports women in their careers. I also mentor women and peers throughout the company, and I'm an active member of Women in Fintech and Asian Women Empowerment—organizations that support women with networking and professional development opportunities in finance and technology. 
Q: What advice would you give aspiring female leaders?
A: Be tenacious with your career opportunities. The path to leadership is filled with challenges that can also be interpreted as your greatest opportunities. Embrace the challenges as growth opportunities and provide your unique perspectives. As I learned, imposter syndrome is a common hurdle, so learn to acknowledge it, and don't let it define you. Allow yourself to learn from failures and setbacks and embrace the journey, which will elevate you and pave the way for other women to rise up.
Q: Who has had the biggest impact on your professional life?
A: I count myself lucky to have been blessed with a multitude of mentors and colleagues who have played a pivotal role in guiding my professional journey. The cultivation of genuine, sincere bonds with all those I collaborate closely with is a crucial facet of my journey. Moreover, the bedrock of the unwavering support of my family and close friends has consistently offered me a firm grounding during the peaks and valleys that punctuate my career trajectory. 
Q: What's the best piece of advice you've ever received regarding your career?
A: Know your value and be proud of your achievements. The journey is rarely easy. Have the courage to step forward in your career path and move beyond your comfort zone. Seek mentors who inspire and guide you and build a network that fosters your aspirations. Have a clear vision and unwavering authenticity, while keeping your determination fierce. These are several of my guiding principles that were provided by inspiring mentors throughout various stages of my career. 
Q: Tell us more about yourself on a personal level.
A: I'm an aesthetically creative person that finds an avenue to express it through my work. I enjoy life experiences with travel and food. I value personal relationships. 
WHAT ARE THE RISKS?
All investments involve risks, including possible loss of principal. Equity securities are subject to price fluctuation and possible loss of principal.
Investments in fast-growing industries like the technology sector (which historically has been volatile) could result in increased price fluctuation, especially over the short term, due to the rapid pace of product change and development and changes in government regulation of companies emphasizing scientific or technological advancement or regulatory approval for new drugs and medical instruments.
Any companies and/or case studies referenced herein are used solely for illustrative purposes. Entities discussed are not associated with any portfolio advised by Franklin Templeton. Franklin Templeton invests in these entities through its proprietary incubator program.
IMPORTANT LEGAL INFORMATION
This material is intended to be of general interest only and should not be construed as individual investment advice or a recommendation or solicitation to buy, sell or hold any security or to adopt any investment strategy. It does not constitute legal or tax advice. This material may not be reproduced, distributed or published without prior written permission from Franklin Templeton.
The views expressed are those of the investment manager and the comments, opinions and analyses are rendered as at publication date and may change without notice. The underlying assumptions and these views are subject to change based on market and other conditions and may differ from other portfolio managers or of the firm as a whole. The information provided in this material is not intended as a complete analysis of every material fact regarding any country, region or market. There is no assurance that any prediction, projection or forecast on the economy, stock market, bond market or the economic trends of the markets will be realized. The value of investments and the income from them can go down as well as up and you may not get back the full amount that you invested. Past performance is not necessarily indicative nor a guarantee of future performance. All investments involve risks, including possible loss of principal.
Any research and analysis contained in this material has been procured by Franklin Templeton for its own purposes and may be acted upon in that connection and, as such, is provided to you incidentally. Data from third party sources may have been used in the preparation of this material and Franklin Templeton ("FT") has not independently verified, validated or audited such data.  Although information has been obtained from sources that Franklin Templeton believes to be reliable, no guarantee can be given as to its accuracy and such information may be incomplete or condensed and may be subject to change at any time without notice. The mention of any individual securities should neither constitute nor be construed as a recommendation to purchase, hold or sell any securities, and the information provided regarding such individual securities (if any) is not a sufficient basis upon which to make an investment decision. FT accepts no liability whatsoever for any loss arising from use of this information and reliance upon the comments, opinions and analyses in the material is at the sole discretion of the user.
Products, services and information may not be available in all jurisdictions and are offered outside the U.S. by other FT affiliates and/or their distributors as local laws and regulation permits. Please consult your own financial professional or Franklin Templeton institutional contact for further information on availability of products and services in your jurisdiction.